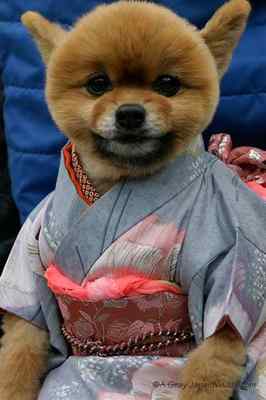 A comprehensive guide that covers everything you need to know about effectively marketing and increasing sales for pet shops and other companion animal-related businesses.

Pet Shops Marketing 101

In this modern age, businesses in general and pet shops in particular have more marketing tools than ever at their disposal, from old-fashioned print advertising to a mind-boggling array of high-tech ways to promote one's business, thanks to the proliferation of the Internet.While these tools are certainly invaluable, and can help to establish a much more far-reaching presence within the business world, the complexity, minutiae and sheer volume of marketing options are enough to make one's head spin.So you can bet that I am extremely impressed with a field guide called "Wildly Profitable Marketing for the Pet Industry," released in May 2012 by Pawlooza Publishing . A Step-By-Step Marketing Guide from the ProsThe book was co-authored by certified SEO copywriter/web consultant Pam Foster, whose main focus is the pet industry, and CS Wurzberger, a marketing pro who specializes in the zoo and aquarium sectors.Leaving no stone unturned, this 334-page book is similar in principle to the "Dummies" guides, as it painstakingly walks readers through everything, and I mean everything , they need to know about:Traditional and online advertising
Business blogging
Social media marketing
E-newsletter tips
Effective website practices (a must), and so much moreThe book also contains worksheets, checklists and a list of business and marketing resources; goal-setting guidelines; info on best employee hiring practices...you name it! Meet the Co-AuthorI spoke with Foster of Eugene, Ore., who revealed the impetus for this book.
Ads
Pet Suppliers
Source quality products at Best SMB Site -
Buy to Let Investors
Jackson and Co offer the complete property investment solution"I have been in marketing and communications forever," she explained. "I worked for a lot of pet companies. I talked to companies that were overwhelmed about SEO, social media, blogging, traditional advertising and direct mail. My co-author did marketing for the zoo and aquarium industry. Everyone is so overwhelmed by what they're supposed to be doing today because there were no specific guidelines for the pet industry."She added that there are many wonderful tools now available to those in the pet industry, but these are highly convoluted and scattered all over the place. "There wasn't one concise guide. The bonus is that we walk you through all of the tools available today so at the end you have a specific marketing plan conceptualized. We call it the 'Profit Producing Planner.'" Marketing Made SimpleFoster shared some of the biggest marketing mistakes many pet business owners and operators make. Not surprisingly, the simple things oftentimes matter the most, and are many times overlooked."Many people who need local business don't know local SEO at all. People can't tell from their websites where you're located. They don't put their physical location on every page of their site. For example, a dog sitter in Princeton, N.J., won't show up in the ranking because they neglect to do this. Something as basic as that is a real eye-opener. That's why we went step-by-step."One of the biggest mistakes those in the pet industry make, which I have emphasized many times before, is in their customer relations approach."The biggest mistake of all is not thinking as a customer," Foster said. "The common problem I find on websites, in advertising and other forms of marketing – even sophisticated companies do this – is that their message doesn't solve what the customer needs. That often is overlooked. You need a customer-focused perspective as opposed to pushing your business. I also think a lot of business people aren't sure of how to set themselves apart from their competition. What makes you the best choice among the many options out there for what you do?"These are just some of the many questions, issues and procedures the book delves into, in a concise, comprehensive, easy to understand manner.If there is one go-to marketing resource that those in the world of pet shops should have, this is it.