As we leap into a brave new year, it's only fitting that we take a look at how
eBay
helps us mark the days. Here is the scoop on
eBay
calendars from 2001 through 2009. If I've missed any, please let me know!
eBay 2001 Trivia Calendar
: with "Stories, Tips, and Secrets about the Internet Site that Revolutionized the Collecting World"; my favorite quote is the one wherein a collector compares herself to "a child. A very greedy child."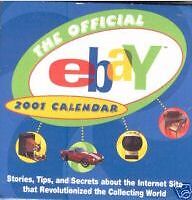 eBay Silver Picture Frame Calendar (200?-2008)
: a very nice silver-plated collectible bearing an engraved
eBay
logo with a space on the left for your photo of choice and a month-by-month calendar on the right; mine is from 2002, 2003 or 2004, and I won it in 2006 from Seller
tfenrich
(a source of much fabulous
eBayana
) for only $2.50, but one recently was offered on eBay by
northwestbiz
that supposedly came from
eBay Live!
2008 in Chicago.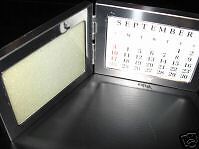 eBay Taiwan 2005 Calendar
featuring children's drawings; won from
yueh90
@ eBay Taiwan (ebay.com.tw) for 99¢ in 2005 and also in 2005 from
polianglin
(who I think was a Taiwanese Seller but who had a French email address); eBay Taiwan no longer exists as such --which is why I couldn't link to it -- so this is a real collector's item

eBay Voices 2005 Calendar
: in metal with a thank-you card from the
Voices Of The Community
program. I want to be a
Voice Of The Community
! Recently offered for sale on eBay by
candances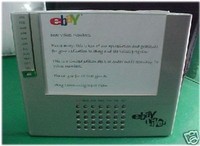 eBay China Stand-Up 2006 Calendar
in bright, vivid colors with festive images; won from Seller
half1hour
@ eBay China (ebay.com.cn or ebay.cn) in 2006 for 87¢ + $10.62 shipping; it was our first transaction in RMBs, and it's a good thing there was a nice clear picture because the title read like this: ebay??????2006??? ??????? ???? 1??????????; also won from Seller
cnscc
@ eBay China in 2007 (
cnscc
was the source of most of our coolest eBay China and PayPal China memorabilia); eBay China no longer exists as such -- which is why I couldn't link to it -- so this is a real collector's item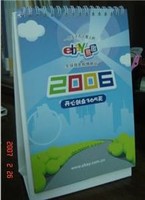 eBay it 2007 Limited Edition Desk Calendar
: Small, but mighty cute! I won it in 2007 from
close_shave
, a now-former
eBay
employee who was the source of some our most fabulous and rare
eBayana
and who continues to be a good friend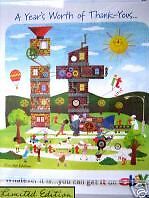 PayPal Asia Pacific 2009 Calendar
won from Seller
syzzlyn
@
eBay Singapore (ebay.com.sg)
, who got it at a party held at a club in Singapore (headquarters of PayPal Asia Pacific) in honor of PayPal's 10th anniversary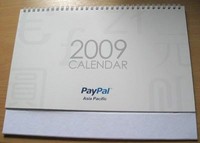 PowerSellingMom's 2009 Calendar
by Danna Crawford (User ID
danna
): Let this eBay 2008 Hall Of Fame Winner's proven tips and techniques for goal setting, prioritizing and productivity help you shine in 2009! You can buy
PowerSellingMom's 2009 Calendar
in danna's eBay store,
ASK-DANNA
; it comes with a black pen plus a 33-minute DVD, "The Organized Road To PowerSelling", along with a newsletter subscription, 1 year of text-link advertising @ PowerSellingMom.com, and a $50 off coupon for Danna's private coaching package. Photo courtesy of danna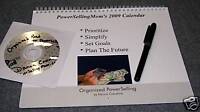 eBay Hong Kong Combination Calendar, Calculator & Alarm Clock
: this nifty little gadget in gray plastic with the
ebay.com.hk
logo in black fits in the palm of your hand, so it doesn't take up much room on your desktop, but it sure does work hard doing triple duty; won in 2007 from Seller
erhanerdam
, who was the source of some of our most fabulous international
eBayana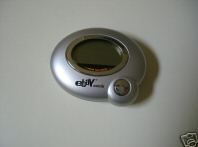 eBay Live! Picture Frame Perpetual Calendar
in metal, with magnetic tags to mark the date; it doesn't show the days of the week, only the days of the month, so it can be used for any year; won in 2007 from Seller
usakat
, who was the source of a lot of my most fabulous and rare
eBayana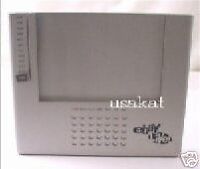 This sums up 10 years' worth of
eBay
calendars amassed so far over a lifetime of collecting
eBayana
. Well, really I've only been collecting
eBayana
for about 8 years, but I've got enough to last me a lifetime!
Thank you for reading my guide. If you found it helpful, please vote by clicking "Yes" below.