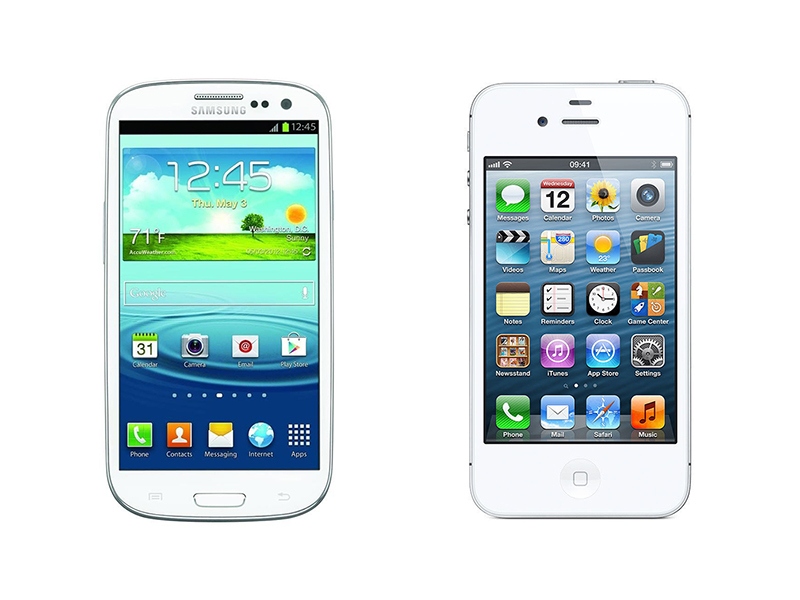 When shopping for a new phone on sites like eBay, you may want to carefully consider your options so that you can find a product that matches all of your goals. Androids and iPhones are the two major systems, and each lineup comes with its own set of features and benefits. While the Android software and operating systems from Google are used by a wide variety of manufacturers who produce several models, all iPhones are made by the same brand. For this reason, users may appreciate the way that the iPhone's hardware and software are designed to work together, but others may be more interested in the range of options that are available with the Android system.
Apps
While Google and its Android phones offer more apps than the iPhone, Apple's products usually have first access to new software as it enters the market. Because there is a wide range of manufacturers who create products within the larger Android market, developers often create programs for iPhones first because it's less expensive to develop software for a single product. Since the iPhone can only access one app at a time, users who prefer to multitask may prefer an Android phone that can run several applications on the same screen.
Operating Systems
Apple has a reputation for supporting older phones and regularly provides operating system updates. Since there are a wide variety of companies that make Android phones, routine updates may not be forthcoming as quickly as with Apple. For example, within one week of its release, Apple's iOS 8 was installed on nearly 50 percent of compatible iPhones. When Android released its Kit Kat operating system, however, it took almost one year for 25 percent of the phones in operation to be running the new software.
Personalising Your Phone
Because the Android operating system is more open than the iPhone, users may appreciate its ability to deliver customisation options. While the iPhone lets users change the wallpaper, apps are available to change the entire interface of Android phones. Android phones are also offered in more makes and models, simply because there are many more manufacturers competing for market share.
Screen Size
When it comes to choosing a smartphone with a larger screen, Android products deliver more variety than the Apple iPhone. The iPhone 6 Plus has a 140mm screen, whereas the Samsung Galaxy Note 4's screen is a little larger at 145mm.
Battery Life and Memory
One of the major drawbacks to the iPhone has to do with the fact that the phone's case is sealed, and the battery can't be replaced easily. Android phones provide more of a personalised user experience, and owners can easily access their phone's battery or upgrade the amount of memory with an additional chip.
Conclusion
If you're shopping for a new smartphone, you'll have to determine whether you want an iPhone or an Android. Each product delivers its own set of benefits, and the right phone for you depends on your aesthetic goals, budget, and what you use your device for.