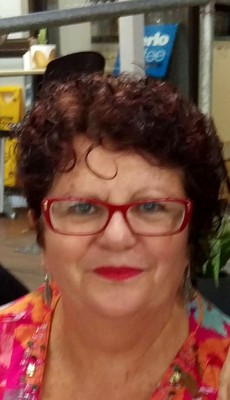 Kerry Nelson - Jeweller
Kerry Nelson is pure inspiration. With over 40 years experience in the jewellery industry in Australia, she has helped thousands of people to find exactly what they've been looking for.

She began her career when a traditional jewellery store had its own watchmaker, engraver, and jeweller in situ. Over the years she's gained a wealth of experience and expertise about all aspects of the jewellery industry. Learning from independant jewellers, craftspeople, as well as working within a National Jewellry Chain.

You'll be able to shortcut your way to success by using her incredibly practical, time saving, customised and quality solutions to all your jewellery needs.

In 2011 she purchased her own store in the picturesque rural town of Quirindi, NSW, Australia. The previous year while visiting a small village in Ireland, she met a woman who foretold that she would find and buy this store.

You will adore Kerry's warm and approachable style. Shes passionate about jewellery and believes each piece has its own story to tell. She loves helping to find a special piece for a look that's uniquely yours and that expresses your personal style. With her commitment to exceptional customer service you'll always get hands on personal attention and continuing assistance.

Kerry has a wonderful, compassionate nature. She's very socially concerned and always interested in helping the wider community. She makes an important contribution to a number of charities, support groups, and local events.Kerry Nelson is pure inspiration.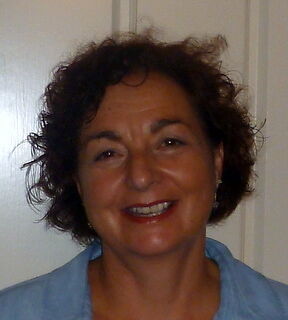 Barb Crossen has always enjoyed running a business. She was involved in the Australian Wool Industry for over 20 years, running a shearing contracting business with her partner and working as a wool classer and shed hand.

In 2009 she started an online sales business on eBay. Operating an eBay store and achieving the level of Top Rated Seller. She studied copy writing with Pete Godfrey, one of Australia's best copywriters and marketing consultants.

Barb and Kerry met when she moved to Quirindi in 2012. She began working part time at Kerry's jewellery store. Here she was introduced to the wondrous world of gemstones crystals and unique beautiful jewellery. She found Kerry's in depth knowledge and superb customer service both joyful and inspiring.

Barb's favourite part of being involved in a service business is helping people find just the right solution to their needs or a problem. There's a huge amount of satisfaction in doing that. Also writing sales copy can be a lot of fun.

When she's not working on Unique Jewels and More she likes keeping fit at the local gym and running, reading, studying local and overseas markets, and trading shares and derivatives.

The things she loves most in life are her partner of nearly 40 years and family, good friends, being physically and mentally fit, country living, gardens, affordable luxury, developing spiritual awareness, and she's a perpetual student of metaphysics, the angelic, and elemental realms.