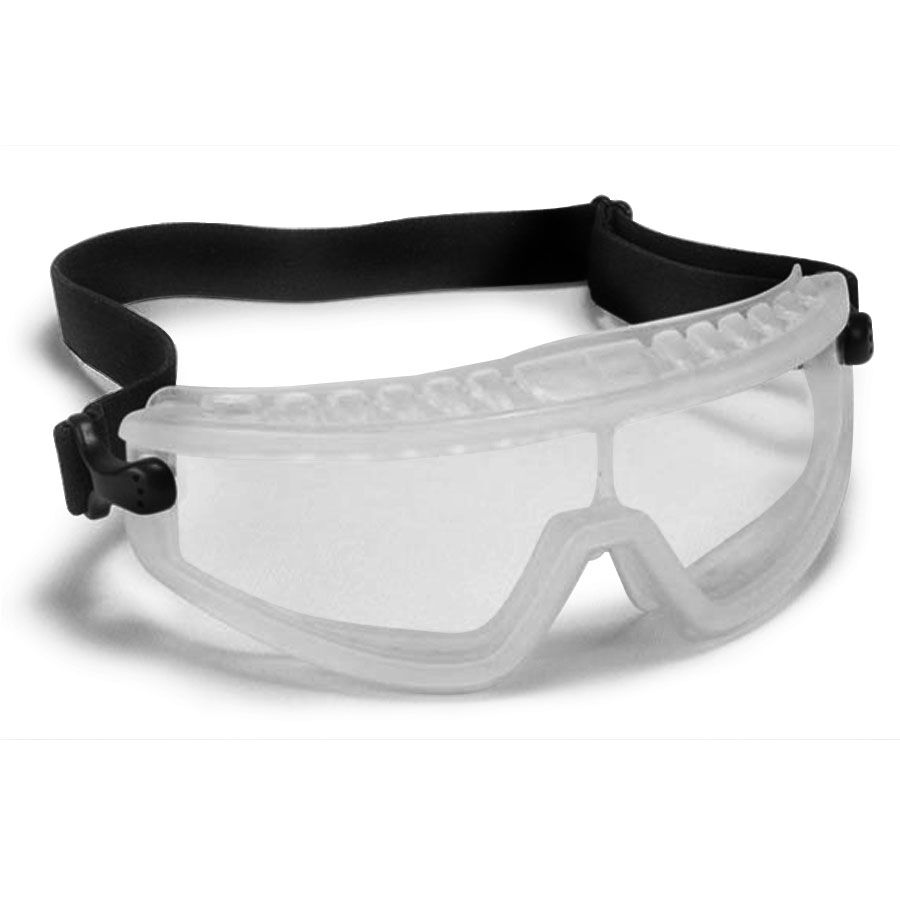 Anti-fog goggles are motocross and dirt bike riders' best friends. Biking is a sweaty sport and goggles do not only get dirty on the outside. Fog build up on the inside renders eye protection useless because it limits visibility severely, making riding dangerous. Whether the rider is taking part in a competition or simply riding for fun, fog is best avoided.
Before buying a pair of anti-fog goggles, learn how they work. Several factors should be taken into account during the buying process, including vision, the fit of the goggles, durability, and the tear off or roll off system with which the goggles work. Anti-fog goggles are available from motocross and biking accessory shops and online from eBay and similar sites.
How Do Anti-fog Goggles Work?
Fogging in goggles is caused by the temperature difference between the wearer's face and the goggles. The face is warmer than the goggles and heats up as the body endures strenuous activities. If air can move around the glasses, fogging decreases as the temperature balance inside the goggles is restored. This is why most goggles have small air vents around the eyes. However, this air circulation is not always adequate and the temperature remains unbalanced, increasing fogging.
Anti-fog glasses have been treated with chemicals to minimise surface tension, which results in a non-scattering film of water instead of individual droplets. Anti-fog goggles are usually treated at the front, back, and sides with an application of anti-fogging film or by creating a hydrophilic surface.
Factors to Consider When Buying Anti-fog Goggles
Several factors should be considered when buying anti-fog goggles. Although the ability to minimise or eliminate fogging is of utmost importance, vision, fit, durability, the tear off or roll off system, and lens coatings should also be taken into account. If the goggles cannot be tried on before buying, read customer reviews from trusted sources, such as biking forums. If the goggles are not a good fit they should be substituted for a different pair. Try the goggles on with a helmet to ensure that the two work together well.
Vision
Anti-fog goggles are worn to improve vision, so when buying a product, wearers need to try them on to check whether they can see well while wearing them. This does not only apply to the forward view. Peripheral vision is equally important and should be checked. Wearers should shake the head from side to side and up and down to determine whether the frame obscures visibility in any position.
Fit
People come in all shapes and sizes, and the shapes of faces differ. Different brands of anti-fog goggles are made in different shapes, so wearers should check that the product fits comfortably against the face and the frame should fit into wearers' helmets. The goggles should fit securely, without slipping and pinching the bridge of the nose. The lining or foam should feel comfortable, without being too thin. Those that have problems with sweat entering their eyes while riding should look for goggles with a towelling lining to absorb the sweat.
Durability
Look for good quality anti-fog goggles that last. Check the way the goggles have been manufactured and whether their construction is sturdy enough to meet the wearer's requirements. Look for non-slip details on the band to keep it from moving down the helmet at the back of the head. When buying an unknown brand, take the time to do some research. Popular brands include:
Spy
Dragon

Other riders are a mine of information when it comes to buying equipment. Ask around to find out what brands to look for and what to avoid.

Tear Off or Roll Off System

Different types of riding require different systems. Tear off or roll off systems are mostly used by racers. Tear offs are a popular choice for shorter motocross races, but roll offs are better for those doing cross-country or Enduro events as they offer better value for money. In addition, the wearer may have a personal preference. Check which system the anti-fog goggles use and take this into account when making the buying decision.

Lens Coatings

Anti-fog goggles come with a number of additional lens coatings, such as polarised or mirrored. These turn the goggles into sunglasses and protect the rider's eyes from glare. Choose a suitable coating and do not neglect ultraviolet (UV) protection. If possible, choose anti-fog goggles with a UV blocking lens coating. This is a clear coating that blocks harmful rays. It does not affect glare or any other factor.

Anti-fog Sprays and Applications

Anti-fog sprays and applications are applied to lenses before using goggles. These work in a similar way to permanent treatments. Think twice before using them on lenses with film coatings or check the manufacturer's instructions regarding these. They could erode the film and damage the goggles. Some bikers use them in conjunction with anti-fog goggles.

Anti-fog Goggles Buying Checklist

The table below summarises the factors discussed previously for ease of reference. Use this table while shopping to find the ideal pair of anti-fog goggles.

Factors to Consider

Description

Vision

Check forward and peripheral vision

Turn head to see if the frame obscures vision in different positions

Fit

Fits the face and helmet

Snug without being too tight

Should not slip or pinch

Towelling lining absorbs sweat

Durability

Good quality, sturdy construction

Look for non-slip bands

Ask other riders for advice

Tear off or roll off system

Check system used with goggles

Tear off usually better for racing

Roll off generally better for Enduro and cross-country

Lens coatings

Polarised or mirrored for glare reduction

UV for eye protection

Anti-fog goggles are not always effective under extreme conditions. However, if they fog, they clear faster than normal goggles. Always look for products with small ventilation holes near the eyes. Air circulation eliminates and controls fogging by restoring the temperature balance between the face and the goggles. For extreme problems with fogging, consider using an anti-fog spray or liquid before using the goggles. However, take care not to damage lens coatings. Always check the manufacturer's instructions before using products on goggles to avoid damage.

How to Buy Anti-fog Goggles on eBay

eBay is the perfect place to shop for anti-fog goggles. Either browse the selection available or search for a specific type, such as "tinted anti-fog goggles", by typing a phrase into the search field, which can be found on every page. Narrow the number of listings displayed by choosing the most suitable category and item specifications. eBay filters allow you to limit the results by price or condition. You can also search for great deals on any item.

Before buying on eBay, learn about the item and the seller. Read the full item description and ask the seller questions if any information is not provided. Remember to add the postage and handling costs to the item's final price to determine its total cost. Always check sellers' feedback scores before buying.

Conclusion

Anti-fog goggles are treated to reduce or eliminate fogging caused by temperature differences between the wearer and the goggles. When buying these biking accessories, several factors should be taken into account. The wearer should have an unobscured view and the goggles should fit comfortably while wearing a helmet. The goggles should be sturdy and durable enough to withstand the rigours of biking.

Tear off and roll off systems are used mostly for racing, Enduro, and cross-country. Ensure that the anti-fog goggles chosen use the vision system the wearer prefers. Choose tinted, polarised, or mirrored lenses to reduce glare and UV protection to protect the eyes. Take care when using anti-fog products on coated lenses. eBay sellers offer a wide range of anti-fog goggles.

Anti-fog Goggles|UV Goggles|Anti-fog Spray|Tinted Lens|Mirrored Lens