When you shop for gold and diamonds online, you want to make sure that what you receive is the real deal. There are easy and cheap ways to test the gold and diamonds for yourself - same methods that most jewellers use. If you do get something that's fake, eBay will always give you your money back when you lodge a dispute. So really there's no way you can get ripped off once you know how to verify gold and diamonds.

All you need is a diamond tester and a gold & silver testing kit. You can buy these things right on eBay.

Diamond tester looks like this: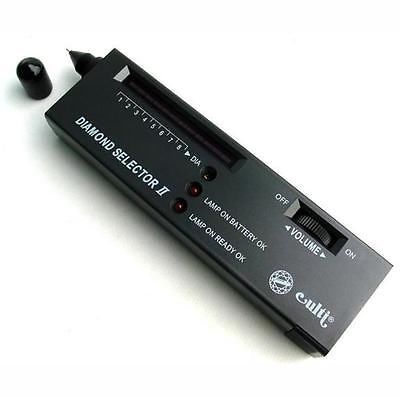 Search for "diamond tester" on ebay. They're usually under $15. It's super easy to use, just turn it on and touch the diamonds with it and it should beep if they are real. If it doesn't beep, they're fake. Your package will have detailed instructions.

Gold testing kit looks like this: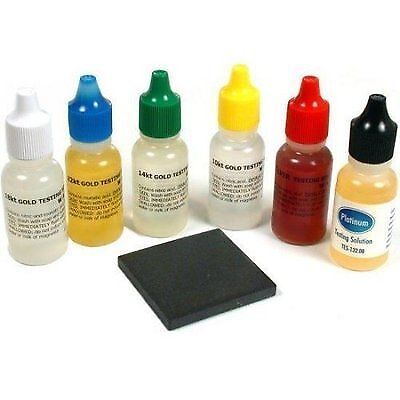 These kits are under $10 on eBay. You also need a small file, or some kind of scratching tool - it usually comes with your gold testing kit.

It'll come with instructions in the package, or google it - it's very easy. The basic concept is that you rub your ring on the stone, drop the appropriate solution on it and see what happens to the gold on the stone. If it disappears, it's fake. If it stays, it's real. The file comes in handy when you want to test whether the ring is gold plated or not. File off a tiny amount of surface area inside the band, and check with your loupe to see if its a different colour inside the scratch. If it's the same colour, then its solid gold. If its a very different colour (usually red metal) then it's plated.

So, now you know how to buy jewelry safely on eBay without losing any money and virtually without any risk. eBay is a safe and wonderful place to find lots of amazing treasures. All you need to know is how to verify it. Happy hunting!