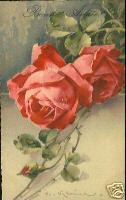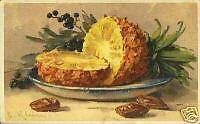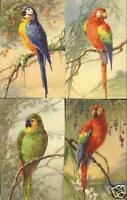 The beautiful work of Artist Catherine Klein has been popular for over 100 years.


Artist Catherine Klein was born in Berlin, Germany on November 4, 1861. She attended the Art School in Berlin and painted flower pictures, eventually in "gouche" (opaque watercolor).
Her best work seems to have been done between 1890-1900. Although there were thousands of painters in the art centers of Berlin, Munich, Dresden, Dusseldorf and Nurenberg in the 1890's, Catherine Klein became the best known flower painter because her work appeared in print. Art teachers then began using Catherine Klein pictures for models and continue today. She added birds and then fruit to her painting, all naturalistically shown. She then became known as "the" rose painter.
Well known for her Alphabet Series which contains 26 letters of the alphabet with flowers.

Little is known of her personal life.
Her beautiful work remains popular today and is reproduced everywhere from fabric, prints, pottery and ceramics , greeting cards and other items.