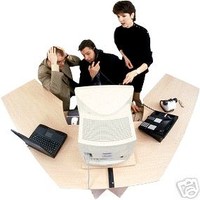 AUCTION PROMOTION STRATEGIES
Some auctions need a bit of a PUSH
to get noticed.
Look for places, HOT spots to post your auction and send include direct links to your auction.
Depending on your item, you could do a SEARCH in google, a KEY WORD search with your item.
Such as if you are selling Beanie babies,
Google search:
Beanie Babie Message Board.
Beanie Babie Forum
Beanie Babie Blog
Beanie BAbie Website
MySpace Beanies ....
just to give you an idea. THEN, check out these spots and insert a link DIRECT to your auction.
Giving it a little PLUG.
eBay USA



There are many Groups located direct in eBay USA.
You can pop over there and post direct links to your items.
There are Auction Promotion Websites that allow you to post your auctions FOR FREE and promote them FOR FREE. Some do charge a fee and it is not necessary to use those UNLESS you have a High profile type of auction then YES, give it a go!
Any questions, please view my ME page and watch my TV interview!
If your auctions are not getting the hits, look for some ways to PROMOTE your auction and you will see results!
DON'T GIVE UP . Just get out there and PROMOTE Your auction!
It is a fun way to meet new people too!
I did write an eBook about this subject.
I love to share what I have learned with others.
I've been selling on eBay since 1997.

Thanks for reading and

GOOD LUCK!