Buying or Selling Australian Magnetic Phonecards?
Having problems attracting interest or are you just finding vague descriptions and poor information about the card for sale? Read on.
Updated September 2009 / July 2012 / December 2013.
Since I originally wrote this guide we will have a new generation of collectors interested in Australian phonecards. No doubt you will still find occasional bargains but those original cards are almost certain to grow in demand and prices paid, particularly for rarer cards. New collectors have probably started with the chip variety but are now adding to their collections with the earlier magnetic variety.
If you are buying or selling cards are you getting a good deal? Bank note and coin collectors have long recognized the value of good grading of their items. It is no different with phonecards. Magnetic phonecards are however very easy to ship compared to notes and coins and only packs or bulk lots should attract anything but an absolute minimum postage and handling charge.
As collections get more sophisticated the collector will be looking for more speciality. Just having a $2 Generic is no longer a challenge if you realise that the GC2 type has a total of 8 official common varieties (or releases) before cards with special marks are considered. The sophisticated collector wants to know the release of the card you are offering. Some releases of some cards are very rare in mint even though they were and are extremely common in used. If you are not quoting the full release information you may be missing a buyer with a wish list. If you are buying without knowing the release you may be paying too much - or getting the bargain of a lifetime. See the sections on "Types" and "Reverse" below.
If I buy banknotes I want to know the signature, catalog number, grade and have a detailed image. As a phonecard buyer - I really want to know the card type and grade. The common name is useful and as a buyer, a quality photograph of the card is essential.
In addition to accurate grading it is also very useful to know if you are getting or telling the facts about a particular card. There are a few sites that give good information on card varieties. The sites I have found most useful (copy and paste to your browser) are the Straightforward Australian Phonecard Database. (straightforward.se/phonecards/) and Telecards Colnect (colnect.com/en/phonecards/companies/country/13-Australia) and select the type required.
This guide is an attempt to give buyers and sellers starting pointers on grade for the earlier magnetic variety of Telecom Australian cards. These are easily identified as they are credit card sized, quite thin and all have a green pointer device on one end near the 0.00 credit marker and a notch at the other end.
Used Cards
Used cards have one or more holes punched along the credit marker line. A hole at the 0.00 marker indicates that all credit was used. A one hole card is more collectable than multi hole cards but some collectors are attracted if every hole is punched (usually 11 holes but 7 on $2 cards)
Mint Cards
Unused cards (no holes) are mint cards. They now have no actual value as the credit will have expired. Their attraction is their (usually) pristine condition and often their absolute rarity. By the end of 1993 as many as 25 million cards of all types may have been issued (based on card serial numbers) but very few were kept in mint condition.
Packs
Most first edition card types were also issued in collectors packs. Later packs had cards with limited edition type designators. Some packs were actually quite common originally but many of these common packs were split to individual cards so complete packs are becoming increasingly collectable. Some later packs with L (limited edition) designator cards have also been split and even used. This is a case where it is possible for a used card is even rarer than a mint card!
Types
Whether buying or selling you should always quote the full type designator. The type designator is always on the reverse of the card. They have codes like A, N, L, G, and T followed by letters and/or numbers, all of which can have meaning for avid collectors. Eg N91045-4-3 is a National issue in 1991 and refers to the third release of the $20 card issued for the 1992 Olympic Games set. Some releases in some sets are very rare in mint (but not in used).
Face
The face of the card has the nice images. (For reasons listed below - this is a particularly difficult card to find in perfect condition - no scuff or scratch).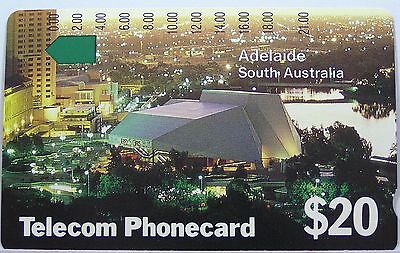 Reverse
The card reverse has the type and (in almost every case) the card serial number as well as the instructions and legal stuff in black on silver. You should quote the first three digits of the serial number if you believe the card is important as some collectors specialize in numbers. Quote every digit for unusual numbers - just like bank notes - there are collectors who specialize. This card would be quoted as 142 from the N91013-2-2 type.
Quality
Clean undamaged cards are just that - clean and undamaged. Cards can be cleaned with very careful use of warm water and mild detergent - very carefully! Rinse well and dry VERY carefully. You have been warned - they can be damaged. Cleaning can remove spilled beer but probably not biro. Some users actually did fill in the autodial information box. Some collectors may not see that as a major defect.
Damage
Damage can be rated from detectable only on magnification to total rubbish (only good as a space filler for the type). Damage must be rated on both the face and the reverse. Use words like very slight, detectable, obvious, serious.
Look for:
Scuffing - wear patches on the surface. This is most noticeable on cards with dark colours and can occur anywhere on the card face or reverse.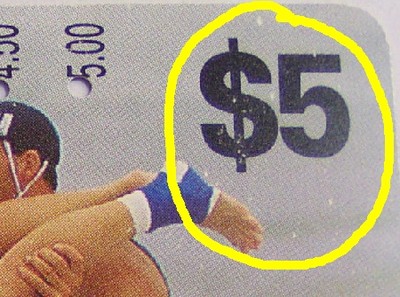 Reader scratches - lines marked on the surface by dirt in the phone card reader. Reader scratches are always parallel with the long edge and most often in the face or reverse near the credit markers.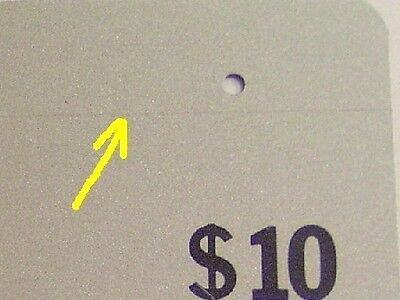 Fade - some cards had colours that fade considerably when exposed to sunlight.

Ink Transfer - later magnetic cards were coded and numbered with ink-jet technology. This ink could smudge and transfer when in contact with other cards or surfaces.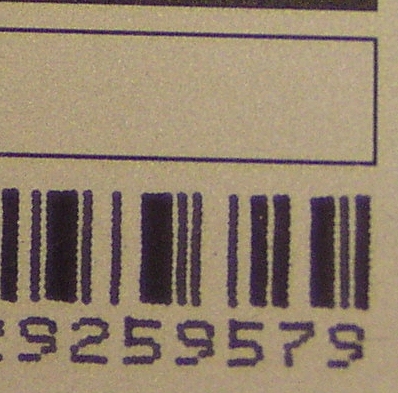 Non-reader scratches - lines randomly scratched in the surface. Deep scratches show the underlying plastic.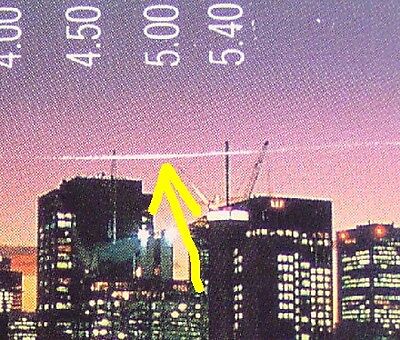 Bending - when a card has been bent past a point where it does not return to flat it becomes very obvious. Bending too far also cracks the card surface.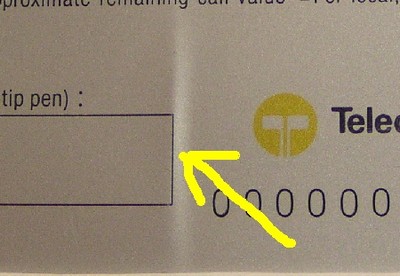 Overall Grade
Give your card an overall rating and explain how you made that assessment.
Remember - a card can have defects but still be quite collectable.
Clean and Undamaged

Very slight defect (just detectable) - almost as good as mint.

Detectable defect - has a defect but it might be something like a small scratch, scuff or reader scratch. You needed to look a little closer to find it.

Obvious defect - There is no missing the problem but the card still has good qualities and is a good type example.

Serious defect - Yes - it is rubbish - but if you want a type example or only the other side then this will do until something better comes along.
Remember cards have two sides - if the one side is near mint and the other has a serious defect - overall it grades serious defect but someone might want it for the side that is great! Tell its story.
Card photography
Digital cameras are great - practice until you get that perfect shot. Here are a few tips.
Use natural light or good artificial light. Do not use a flash or direct sunlight.
Mount the camera on a solid base like one of those small tripods or on the table or on a pile of books - anything so it is completely stable and can not move.
Mount the card so it is directly facing the camera with no lighting reflections and fills the frame as much as possible (this will depend on your camera quality). A great card mount is clean white cardboard or strong paper cunningly folded to hold the card and provide a white background. The card can be at a slight angle to the camera but watch for light reflections in the finished image.
With everything lined up gently press the shutter button to take the image. With everything mounted firmly (not moving) the shot will work and even in poor light you should get a quite good image that will support your grading.
Clean and undamaged 130 one hole GC50 (not for sale).
(another very difficult to find perfect card with no scuff or scratch)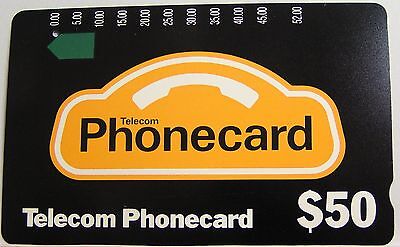 Enjoy you collection - it is not all about how much a card is worth.
And a final word: If you have made it this far and found the information valuable please vote on the guide. If you think something is missing or needs better explanation please send a note through the "Contact Member" option.