Avoiding fake Chanel and Louis Vuitton: Tips and Facts

Here is a guide to help you spot and avoid fake designer items. It is focused on Chanel & Louis Vuitton. There are so many fake designer items on ebay and it sometimes can be very very hard to tell the difference between a fake and an authentic item. I've seen many innocent ebayers spend hundreds of dollars of their money on fake bags(which they thought were authentic), I hope that this will stop more of money going to waste on bad quality fake items.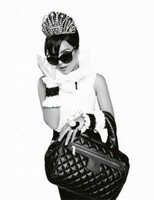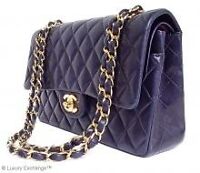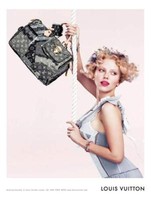 1. Just because they say its authentic does not mean that it is.
Some sellers will say anything to get a higher price. Stay clear of sellers who don't answer your questions about authenticity. Some sellers ask a higher price on there item to make it seem authentic. Others use photos that they claim are 'similar' to their items (but the 'similar' photos would be of an authentic bag). Some bags come with authenticity cards; but they are often counterfeited to make the bag seem authentic. Louis Vuitton bags/purses/leathergoods do not come with a direct authenticity card; any 'Louis Vuitton' item which has this card, you should steer clear of. Chanel authenticity cards are commonly counterfeited.
2. Authentic or not?
Here is a bunch of facts to help you figure out if an item is authentic or not.
1. Any authentic Chanel bag must have this printed (usually in a gold-tone print) 'Chanel ®', 'Made in France/Italy.'
2. Chanel (or Louis Vuitton) bags DO NOT have swing tags. They come with other paper work; if new, sometimes a fold-out brochure and always an authenticity card.
3. Most (unless vintage) Chanel bags/leathergoods will have a small white plasticy-sort of tag/tab. The tags are usually white/or a creamy colour; often with gold 'cc' prints along with the code. They are state a serial code. These are hard for people to fake and are extremely rare on fakes BUT there is possibly counterfeit goods with these tags.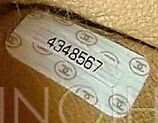 4. Most late 90s onwards Louis Vuitton bags have leather tag with serial numbers too. 'Louis Vuitton', 'Paris', 'Made in France' is always printed on Louis Vuitton bags; but this is often on counterfeit bags too. An easy was to spot a fake is the above printed in distorted/differing letters.
5. Authentic Chanel boxes for costume jewellery have white writing saying 'Chanel'. It DOES NOT have the 'cc' logo on the box. An easy way to spot a counterfeit box is by spotting silver writing.
6. Authentic Chanel costume jewellery should have an oval stamp on the back of each earring. This tells you what year and collection it is from. Not many fakes have this stamp. This picture shows the stamp on an authentic Chanel earring.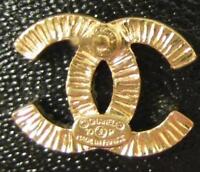 7. Chanel dustbags rarely have the 'cc' emblem on them. They are usually black in colour with white writing.
8. Finally any designer item should be utterly perfectly well-made. No designer has 'factory faults', no designer ever has 'sales'. No designer has plastic wrapped bags or handles.
9. I'll add some photos of fakes below: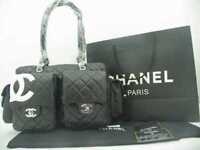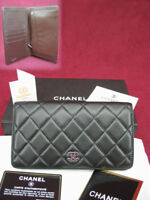 The first bag is a fake and you can tell this by the miss proportioned pockets. The second is harder to tell but you can see it is a fake because of the 'cc' logo on the cards - authentic Chanel doesn't have 'business cards' or swing tags.

I hope this has helped, please press yes if it has.
Thanks for reading the guide & good luck with your purchases.