From the modern computer friendly reader to the avid armchair enthusiast EBAY has become, in my humble opinion, the place to buy (and sell) books. For the purpose of this Guide, I would like to focus on my experiences while purchasing books from EBAY, which I believe will assist the potential and/or existing buyers and sellers alike.
Many years ago as a young single mum I was forever trying to find cheap and easy ways to buy... borrow books for University studies. Often times the text books were, as they are now, very expensive and so any additonal resources, found cheap, could lighten this load a little. I lived in the Blue Mountains and thankfully there were some great and quaint second hand book setores to be found - but it could still be a costly endeavour.
With the introduction of the internet we have been blessed with the world of EBAY and a few years back I went back to University and completed a Masters degree, externally. With the exception of One book, I bought all my resources from EBAY.
I could list the amount of books that I purchased here, but it would take a lot of time and possibly not be as interesting to you as it was to me.
Now on to the important points:
CHECK CHECK CHECK the sellers FEEDBACK
Just because the seller has a high percentage feedback score does not necessarily mean they are acting with integrity. Too many times I have come across a seller with a score in the high 90's only to find out later that they have had multiple negative and neutral feedback, but because they have sold massive amounts, it reflects favorably on there percentage score. On the other hand someone who has only sold say 50 items and had one negative feedback, can be left with a very discouraging %. I encourage anyone checking feedback to check not only the positive % BUT also the negative scores and comments.
BE CAREFUL OF OVER PRICING ON POSTAGE.
If you believe it is only a small book.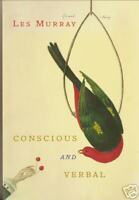 ie 100 pages or less. like this one I bought , of Les Murray's poetry then consider the cost of the postage. This is your standard thin book and the postage should reflect that. If you are being quoted $8.00 - you are being over charged. I have actually contacted sellers and mentioned this in the past and they have usually apologized and offered a cheaper rate. I was only charged a couple of dollars and everyone was happy.For more info on postage it is really worth checking this out
ON THAT NOTE... BULK PURCHASING BOOKS
One seller I had would fit 7 books in a 3 kg bag ... (she was happy for me to wait for her to list more books and take my time in selecting what I wanted) and on one occasion she had added a bonus book
because I had bought so many from her and by then she knew the genres I was interested in. It is worth it to buy your books in bulk :O). Another point to look at is how the costs are reduced... ofr example, you could find yourself paying repeat postage of say $4.00 x 7 books = $28.00 when you could have purchased similar, or close, from one seller and saved around $20.00 postage.
Big difference?
CONDITION OF BOOKS
This Henry Reynolds book is a brilliant example.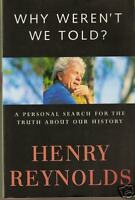 The book was described perfectly and when it arrived it was exactly what I was expecting. It was priced according to condition and I did not mind spending a bit extra tfor the quality. Now that is not to say all books must be in mint condition, quite the contrary. I have sought out and found many delightful old books - I have also chanced upon some relatively good second hand books that I paid a fraction of the price for had they been new, and I have had many pleasant surprises along the way.
MARK YOUR FAVORITES.
A particular seller comes to mind when I say this. I must have bought 20 books off her over a period of time and never once was I disillusioned or let down in any way. Then the time came when I was buying less and less books because my commitments and priorities changed, however late last year my friend was looking for a particular book and could not find it. I showed her EBAY and we went to my favourites and sure enough my amongst them one old favourite seller had the exact book my friend was searching for.
DON'T BE AFRAID TO CONTACT SELLERS OR USE EBAY RESOURCES
I specifically needed, and wanted books by Frank and Malachi MCCOURT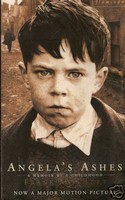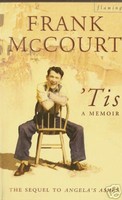 There was an abundance of Angela's Ashes, but there were no copies 'Tis or Sing ingMy Him Song, so I simply contacted some sellers I had previously dealt with and told them what I was looking for and in no time at all I was able to get the books I was after. As our parents used to say YOU DON'T KNOW UNLESS YOU ASK! visit Ebay community or want it now
I have written this guide with the express purpose of being user/reader friendly. I know that anything new can be daunting for so many - me especially - and the last thing we want when we are seeking information, is lots of big fandangled words and phrases that we hardly understand.
Stick with the K.I.S.S. principle and Keep It Simple... Sweetie.
Finally enjoy the journey. Books are your friends - invite them into your home, let them take you on adventures surpassing anything you could imagine, allow them to give you reprieve from the fast paced life we live in, but most of all tread gently through the corridors of every page - each contains the essence of some truely beautiful human beings.