So you are having a baby, and wow the costs are enormous. Well before purchasing secondhand, make sure you know what to look for.After all a baby is precious and totally reliant on you to keep it safe.
COTS: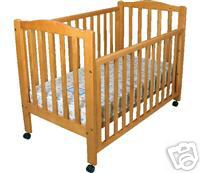 Your baby/Toddler will spend many hours in their cot, and as the parent it is important you ensure the cot is safe.
Remember: Young babies don't have control of their movement, if they somehow get their head stuck, they can't move it out, and they can't call for help.
Toddlers will climb, and risk falling out. Once they are showing signs of this it is time for a bed.
Only buy a cot that meets the Australian safety standards AS2172 . ALL cots, including secondhand ones MUST have this sticker on them.
The spacing between the bars should be between 50-85mm.
Your mattress should fit snuggly with no more than a 25mm gap on the sides or ends. ALWAYS purchase your mattress new.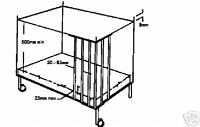 Once your mattress is in, the sides should be atleast 500mm higher than the top of the mattress.
There should be no more than 2 castors on the cot, or if more, they must have adequate braking.
Bolts or fittings should not be more than 8mm high, this is to prevent injury, or accidental strangulation from clothes getting caught.
There should be NO spaces where a child can get their head or fingers caught.
Sides and the base, MUST be firmly in place, sides that can be moved up and down must have adequate locking.
If you are purchasing on ebay, ask questions, ask for more photos, or even try arrange if they will allow you to look at it before bidding.
There are plenty of New and Used cots available, just make sure you ask all the right questions.
Make sure it is clean, no teeth marks or badly chipped or scratched wood. This is not for cosmetic reasons but for health reasons.
Before using it for baby, wipe it over with a gentle disinfectant, Dettol is great.
Bedding:
There is alot of bedding choices for your cot, Sheets, Blankets, Bumpers , and Quilts. You will of course need waterproofers aswell as we all know babies have accidents.
Remember though, Quilts are NOT recommended for children under 12 months, and bumpers are NOT recommended at all.
So, Buying your new arrival a bed doesn't have to be expensive, just aslong as you make sure it is completely safe.