For blokes and for many women, buying car parts on Ebay can be an enjoyable source of shopping for collectables or even the last bolt you need to finish your project until the item arrives and it's not quite what you were looking for. It can end up being very expensive as well as disheartening. This guide is designed to help you buy on Ebay with confidence as well as a few tricks I have learnt along the way to help you find just what you need.
BUYER BEWARE
Usually when something sounds too good to be true, It probably is. Quite often you could bid on an item you want, only to find out that it doesn't fit your needs or ends up being more expensive than a new one. Sound familiar? Unfortunately I learnt the hard way.
For example, if you were to buy a pair of front ball joints for your car for a cheap price and then take them with your car to a mechanic to have them fitted, and finally turn out to be faulty, chances are they are not covered by warrenty and you have lost your money in parts and fitment,(Plus the inconvenience of being without a car) and your back at square one.
Even though it may specify on the listing the item comes with warrenty, not all items turn up with the proper paper work. Just having 3 years warrenty written on the box is not enough. Request from the seller the warrenty papers with the item before you bid and after the auction has ended.
In another example a friend of mine bought a clutch and had it fitted but never worked. It burnt out on first use and was unable to claim warrenty which left him quite a lot of money out pocket. I learnt this after I had bought mine but have not tested it yet.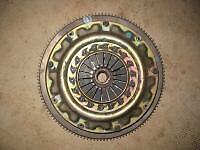 HELPFUL SEARCHES
When looking for a particular item, don't just give up after one search as items are not always where you think they should appear to be. You need to think outside the square and present another name for what the item you are looking for could be.
For example, If I were looking for a rubber kit for my car, I would look under "rubber kit", but then you also have related searches such as "rubber", "rubbers", then you could go on to "seals", "seal kits". There are so many variables you could be missing out on just what you are looking for.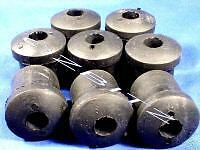 In conclusion I hope you find this guide useful in the way it has helped me and make your experience with Ebay a lot more enjoyable.