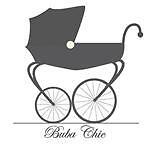 Hello, I wanted to share with you the wonderful features of the 4 in 1 Baby Conversion Cot. It is one of the Best Baby nursery pieces I have found in the market. It is versatile and converts right through to a double bed. It is fabulous.
When it comes to furniture, many people now prefer minimalist furniture. The whole idea of minimalist furniture is that the furniture is functional, yet does not take much of the space. Whether it is a bedroom furniture or living room furniture, it is good to have versatile furniture that can be put to different uses.
If you are looking for nursery furniture that is useful even when the baby outgrows the crib and the need for a twin bed is greatly felt. Most of the parents do not foresee that after the baby turns one year, she/he does feel comfortable in a small crib and they feel imprisoned. Then the small baby cot is a completely useless thing and you need to spend more money to buy a toddler or twin bed that adds to the cost of the cot and the twin mattress. However, if someone tells you about a baby cot that is both useful now and is going to be functional even years later, wouldn't you want to grab the offer?
Here is a unique opportunity to have a look at the furniture that can be converted easily from a baby cot to a toddler bed to a sofa and finally a double bed. This beautiful 4 in 1 Cot is available at your very own
Buba Chic
in
White
or
Brown
colours.
Often times you feel there should be a sofa or futon in children's room. This 4 in 1 cot can easily be converted into a sofa during the day time and during night it can either serve the purpose of a toddler bed or can either be used as a double bed. Now, you must be wondering why you need a double bed. No one can understand this better than a mother that at times children need the support of Mum and they would not sleep without Mum's tight hug. Then, you need a bed that can accommodate both you and your little one comfortably. It comes with the double Bed conversion kit with easily converts your cot to a double bed.
Once converted to the double bed it can be used for so many different purposes. Including when granny comes to stay, she can sleep along with her/him when she is visiting you. Your child will love to hear grandma's stories and grandma will love to be by the side of your little one.
You get furniture that serves 4 purposes and stands the test of time, at a price of $349AUD which retails for over $1000AUD. For this price, this deal is a steal. I will suggest go ahead and buy if stork is visiting you. You can pick this beautiful cot for a baby shower gift.
So you get a baby cot that transforms into a sofa and comes with a double bed conversion kit along with 1 year of manufacturer's warranty.