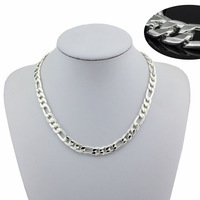 Do
Remove all jewellery before showering or bathing. Soap causes formation of film making your jewellery dull and lack-lustre.
Avoid physical contact or exposure to chemicals or cleaning fluids which includes kitchen chores, housework or gardening.
Apply makeup first, wear jewellery after as cosmetics, hairspray, perfumes and creams can contain chemicals that can damage jewellery.
Store your jewellery pieces in a container ideally lined with fabric or placed in a jewellery pouch.
For gold or silver jewellery, in order to maintain the lustre and prevent tarnishing, place silver anti-tarnish strips in the storage box to absorb the oxidants. The tarnish strips protect gold, silver, copper and brass jewellery.
Occasionally, polish gold or silver with a jewellery polishing cloth for best result.
Don't
Clean your precious jewellery pieces with tissue – only soft jewellery cleaning cloth.
Never use toothpaste to clean jewellery.
Never wear jewellery while cleaning with chemicals such as ammonia or bleach, or in swimming pools and spas as chlorinated water can react with the metals in jewellery causing colour changes.

Never leave your jewellery in moist area such as bathroom ensuite, as they will tarnish faster. Always store them in a cool dry place, preferably in a jewellery pouch. Before storing the jewellery pieces away, wipe clean with a soft cloth or silver polishing cloth. This will ensure your jewellery pieces last a longer time.

Jewellery Cleaning Guide
Most gold and platinum jewellery can be maintained with a non-abrasive cleaner. Sterling silver tarnishes rapidly, especially when exposed to salty air, sunlight, (cold) water, humidity and products containing sulphur such as rubber bands and some papers.
Use warm water, cold water can cause reaction with the cleaning fluids resulting in discolouration, especially for Sterling Silver.
Sterling Silver tarnishes after prolonged use or constant handling. Always good to have jewellery cleaner or tarnish remover – for use of buffing off the discolouration in Sterling Silver jewellery.
From time to time, sterling silver may require cleaning with products such as Silvo, Brasso or a small amount of bi-carbonate soda. Exercise care when cleaning plated jewellery as harsh cleaning can wear away the plated coating.
Use jewellery polishing cloth for best results as some cloths, tissue or paper towels can cause scratches.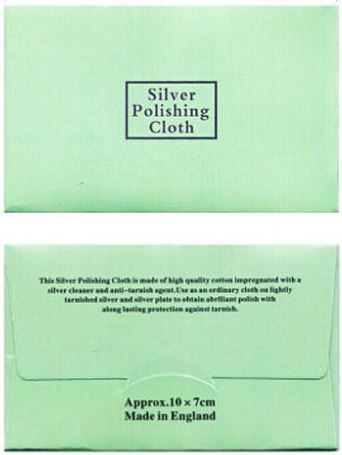 Silver Polishing Cloth
What is it made of? It is high quality cotton impregnated with a silver cleaning and anti-tarnish agent. Use as an ordinary cloth on lightly tarnished silver and silver plated jewellery to obtain a brilliant polish with a long lasting protection against tarnish.
FAQs about Silver Polishing Cloth
You may wonder why each time you use the cloth to clean the jewellery it turns black. This is because the polishing cloth is coated with cleaning and anti-tarnish agent. Every time you clean the jewellery pieces, it removes the oxidation from your silver pieces which caused the cloth to turn black thus bring back the natural jewellery shine.
Effective use of the Silver Polishing Cloth
Firstly, fold the polishing cloth into four quarters. This is to make the most of the polishing cloth and not to contaminate the entire cloth with tarnish residue from the silver pieces.
Hold the jewellery or silver piece to be cleaned in one hand rubbing it with the folded quarter section applying gentle pressure to the cloth as you rub it over the jewellery or silver piece. Once the section is blackened from the tarnish residue, turn to a clean section, unfold and fold as you clean the item. Never re-use blackened section as it may damage your jewellery item.
If there are still remaining clean part of the polishing cloth, store it in its originally package and seal it in a zip lock bag for future use.