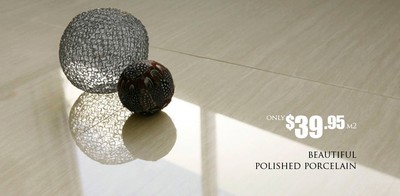 Negatives and positives:-
A common question I get is do I need to get a non slip tile for the bathroom floor.
This is a very hard question ....so let me explain why.
Positives-
A non slip tile is a must if you have young kids or a bathroom where elderly or a disabled person is using the bathroom.
Equally is having a good fall to the waste insuring the water drains off the floor not collecting puddles of water.
Non slip floor tiles surfaces are either glazed finished with a sand paper surface or textured or un-glazed full body porcelain tiles. The testing for these tiles are normally rated R11 and higher to be classed as non- slip ( bare in mind people can still slip on non slip surfaces).
Negatives-
They are much harder to keep clean than a smooth surfaced floor tile or a glazed floor tile and this can be a huge negative unfortunately as un-glazed and textured tiles means scrubbing is the only way to get the tiles clean.
If you can't live with having hard to clean tiles - then the best thing is to get a non slip rug especially after getting out of the shower and bath. For over a 100 years now people have used polished marble tiles wall and floor so it has been done for many years but it does mean we have to be careful especially when the floors are wet.
So for this reason this has always been a hard question as it about compromise and choosing a choice you are happy to live with. Mark yes below if you found this guide useful.
Adele Friedman ( The tile lady)
Classic ceramics online manager