Christmas is a time to let loose and decorate your home with objects you might not normally display. But you don't want to spoil the whole look of your house when you have spent hours and many dollars decorating it in a particular style.

So for Christmas you can still keep the beach theme going and decorate with shells, starfish and driftwood.

Ornaments

Starfish are the first obvious choice for beach Christmas ornaments due to their shape. You can buy starfish with string already attached and ready to hang, or you can simply tie some string around them yourself. You can also decorate them with glitter for a sparkling effect. The starfish to buy for this purpose are called Finger Starfish and are usually bleached white. They can also be painted different colours with basic craft paint.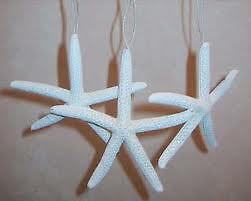 You can also hang shells on your Christmas tree. Just glue a string loop onto them and they are ready to hang up. Or for something different, how about a hanging mermaid ornament.

Beach Christmas Trees
There are many ways to make a beach style Christmas tree. An easy one is to use an artificial palm tree. The best thing about this type of decoration is that you can use it all year round in your home if you wish. You can decorate the tree with tinsel and a few decorations or just leave it plain. It can also make an amazing table centrepiece for Christmas dinner.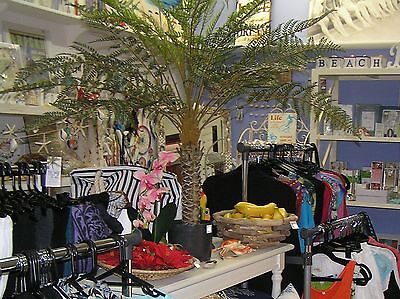 Another top choice for a beach Christmas tree is a simple cone shaped tree decorated with driftwood or shells. You can buy these already made up, or make them yourself. To make a tree like this you need to buy the foam cone shape from a $2 shop such as the Reject Shop and then some driftwood or shells. You will also need a hot glue gun. I sell driftwood and bags of shells which are perfect for this project.
Here are some examples of trees you can make or buy.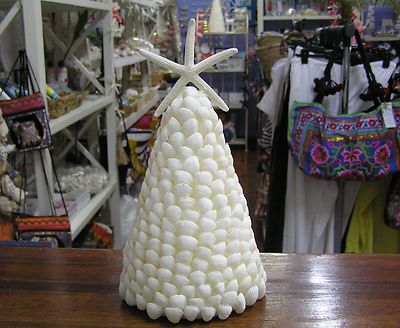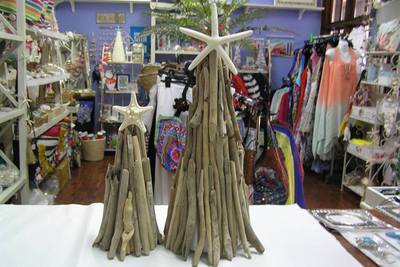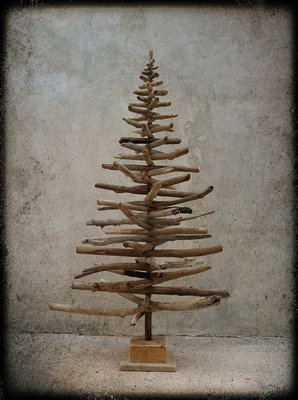 Wreaths
Another Beach Christmas Decorating option is a wreath. They can be made from driftwood or shells, or a combination. You can make them yourself with a foam base and a glue gun. Or you can buy some already made up like this white shell wreath below. You can also buy a base wreath made from driftwood or reeds and then glue on some starfish and shells.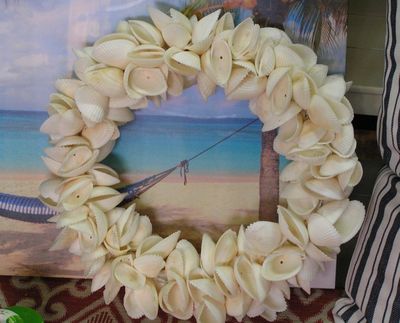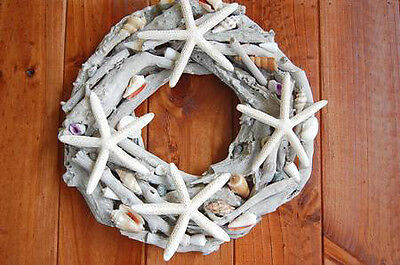 So you can see that you don't need to sacrifice style at Christmas time. There are many ways to add some festive touches to your Beach House and your family and friends will just love it.
Please don't hesitate to contact me if you would like any hints or advice about how to use my products for your latest craft project.