Belly Casting is Easy & Fun
Making a belly cast should be one of the easiest & most fun experiences you have.if you have the right equiptment & the right instructions.
here at Before Children After Children we have been making casting kits & doing casts for over 10 years & have been pioneers in all the tricks of the trade.
We have professional backing & only state facts in our extensive instructions. In our wonderful kits you will find everything you need to do a beautiful cast
of the belly & bust of the biggest diamentions, we supply at least 4 large rolls, you need at least 4 rolls to complete a good coverage, you may even have
enough to do a full torso or you partners chest. Included in our instructions you will find tips how to finish you cast off professionally & decorating ideas.

So what will you need? well a warm room in winter, well ventelated in summer, the mum will become a little cool whilst the caster will be infor a sweet fest.
You will also nee to wear oldish clothing, mum can go it the full nude, though I recomend undies (protects the pubics!)
If you have a kit with the drop cloth cover the floor, otherwise cover it with an old sheet
Now cut the plaster into lengths beofre mum disrobes, don't use your best sissors
play around with possions you would like mum to be in before starting, be sure she cane keep this for around 20-40 mins
Have a bowl of warm water ready for dipping the plaster
Now you can smear the vas or un-vas onto mum make it nice & thick, this bit is fun & giggily.
Now plaster on.........

How to Make a Pregnant Belly Cast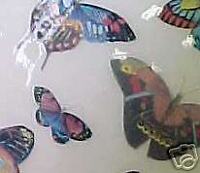 I decided to make this available to all those wanting to make a cast but just couldn't affford to or who wanted to go into business.
I support all stay at home mums, it's hard raising a family. I know I have 4 kids & I love that I can work from home & be there when they
get home from school.
Scare tatics about plaster giving 3rd degree burns!I have just spoken to the head of emergengy & this is simply not true.
My guide How to Make A pregnant Belly Casting Kit is an extensive guide on where to source the products your need, No need to by fron expensive chemists!
how to set up to do the casting,how do do the casting, smoothing, professsional finnishing, a full picture step by step guide & much more. I know you will find it invaluable as the people who have purchased it. I know I have already made other casters unhappy making this guide available, but that's because
I am original in my thoughts & ideas Always, Always a leader.

Have fun with your pregnancy & enjoy the life within
written by Anne Johnson lastingkidscastingkits where shopping is easy & life is melodic & artistic.