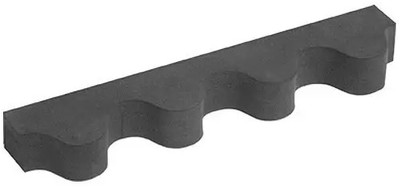 Do you keep firearms in your home? You have to pay attention to the storage of the guns you keep in your home so that they remain safe and secure. If you have a knack for neatness and being organized, seeing your guns spread all over the house would not be a pleasant sight. The simplest and easiest method for keeping your guns in one place and neatly organized is purchasing a gun rack. Yet, that is not the only reason why a gun rack is a must-have for your home.
Firstly, you don't have to work too hard to install a gun rack. In fact, this is something you can easily do on your own. The instructions you have to follow for doing so are provided with the gun rack when it is delivered to your doorstep.
Secondly, gun racks aren't expensive at all. On the contrary, they are quite affordable and will easily fit within your budget. It is quite possible you would have spent a considerable sum of money purchasing your firearms so it only makes sense that you take good care of them. A small investment, i.e. buying a gun rack, can help you do just that.
What's more, some gun racks even have spaces to store the accessories and additional components that come with your guns. You can keep the scopes, etc, safe as well along with the firearms.
So, if you own firearms but have no means of keeping them in an organized manner, order a gun rack right away!
To See Our Range Of Gun Racks:
http://stores.ebay.com.au/crosshairsinternational/Gun-Racks-/_i.html?_fsub=591631419&_sid=1094279779&_trksid=p4634.c0.m322
To See Out Range Of Storage Solutions:
http://stores.ebay.com.au/crosshairsinternational/Storage-/_i.html?_fsub=519443319&_sid=1094279779&_trksid=p4634.c0.m322