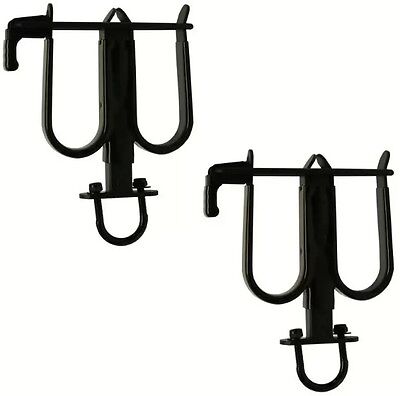 If you have ever had to carry a gun while riding an All-Terrain Vehicle (ATV), you would know how difficult it can be to manage the gun. You either have to sling it over your shoulder or adjust it on the seat somehow. There is a good chance the gun would fall off and get damaged. If not, your shoulder would be sore by the time you reach your destination. Can you expect to take accurate shots with a shoulder in discomfort?
You don't need to worry as you can buy an ATV gun rack and fix your firearms on your ATV. Save yourself the hassle of hauling rifles and shotguns uncomfortably. You simply need to fix the gun rack on the ATV and place the guns in it. You can take two guns with you, with or without scopes. You can rest assured that the guns would remain in place regardless of how fast you go. This makes an ATV gun rack a must-buy if you are going to be travelling on off-road terrain.
Besides the safety of your firearm/s, there are a couple of other benefits you enjoy by purchasing an ATV gun rack. First and foremost is that you have plenty of space left over to accommodate the other stuff you want to take. Furthermore, you can drive the ATV with peace of mind that your firearms are safe. When you reach your destination, you would be in the right frame of mind to hunt some game!
As you can see, there are several great reasons for you to buy an ATV gun rack.
CLICK HERE
to see the Gun Racks available in our Store