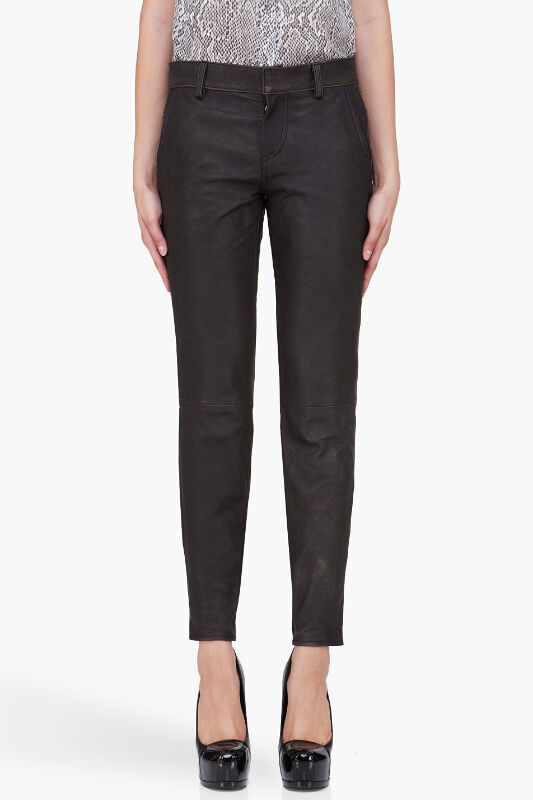 Warm weather means that it is time to stop wearing long pants or skirts and wear something that allows the body to cool better. For many women, this means shorts. However, there are many different kinds of shorts, made with different materials, different cuts, fits, and lengths. Two of the most popular varieties of shorts for women are Bermuda shorts and chinos.
While at first glance they may appear to be similar, they are in fact quite different. Before taking a trip to a clothing store or sitting down at a computer to buy some shorts on eBay, it is helpful to be aware of the differences between Bermuda shorts and chinos. There are differences in origin, cut, fabric, length, and fit. Different body types may be better suited for one type of shorts over the other. Understanding the strengths and weaknesses of each style may make choosing between them much easier.
Origins
Both Bermuda shorts and chinos have the origins in men's military clothing. Over the last several decades, however, they have been adapted to fit women. Women have embraced them for their comfort and the fact that they have been in fashion for decades.
Bermuda Shorts
Bermuda is an island in the Caribbean that is a territory of Great Britain. During the Second World War, shipping lanes were interrupted or destroyed altogether. For this reason, several bank managers on the island commissioned shorts that were based on the shorts worn by the British army.
These shorts were considered formal enough to those working at a bank, but required less material and were more comfortable in hot weather. The shorts became very popular on a short time and while the original shorts were made from wool, eventually, softer, and more brightly coloured fabric was used. Today, Bermuda shorts are known for bright colours and eye-catching patterns.
Chinos
'Chino' means 'Chinese' in Spanish. It was the name given to a type of trousers worn by Spanish-speaking soldiers in the Philippines in the late 19th century. These military trousers were made from a lightweight, yet very comfortable cotton twill that came from China. The trousers soon became very popular with men. It was not until several decades later that women were able to wear trousers, and when they did, chinos became popular for them as well. Chino shorts were later introduced, made of the same comfortable material and with the same style qualities as the trousers.
Fabric and Colour
Although both chinos and Bermuda shorts have the same function, there are a number of differences between them. Understanding these differences is crucial when trying to ensure the best possible fashion and comfort choice for the wardrobe.
Bermuda Shorts
Bermuda shorts come in a variety of fabrics. Cotton is an option, although cotton blended with synthetic fabrics is quite popular. Lighter cotton Bermuda shorts are considered more casual than those made of heavier materials. Lighter cotton might be more comfortable, but it tends to wrinkle. Bermuda shorts are known primarily for bright colours and patterns. While solid colour shorts are available, they are not as popular. For the most part, Bermuda shorts are meant for everyday wear. They are usually not appropriate for the workplace.
Chinos
Chinos have traditionally been made from cotton twill that is comfortable and does not wrinkle easily. In recent years, however, there are more chinos that offer a blend of cotton and synthetic fabrics. Blended fabrics are known to retain their shape better than pure cotton and tend to stretch better, offering a better range of motion. In terms of colour, chinos traditionally come in khaki, the colour of the original military trousers. In fact, chinos and khakis are often synonymous. There are other colour options, but chinos with bright colours or patterns are rare.
Fit
Ensuring that a pair of shorts fits properly is essential before buying. This does not just refer to waist size. Fit refers to length, cut, and size, and how they relate to different body types. Finding the right fit may be a complicated and time consuming process, but there are a few general tips that may expedite the process.
Length
One of the defining characteristics of Bermuda shorts is that they roughly extend to the knee. This separates them from capris, which go past the knee, and short shorts, which seldom extend past the upper thigh. The average length means that Bermuda shorts may generally be worn by everyone, as those with thicker legs tend to avoid shorter shorts. Shorts that hit the knee also tend to make women look shorter, which makes Bermuda shorts popular with some tall women.
As for chinos, the length varies greatly. Some chinos are quite short and others are similar to capris in appearance. In general, shorter shorts are recommended for casual situations and for those with thinner legs. Longer chinos are best for everyday wear.
Sizing
Ensuring that a pair of shorts fits is extremely important before making a purchase. As is the case with most women's clothing, there are multiple sizes of both kinds of shorts. Waist sizes may vary somewhat depending on the manufacturer, but there some general size guidelines that are more or less accurate to all women's shorts, including both Bermuda shorts and chinos.
| | | |
| --- | --- | --- |
| Size | Waist (cm) | Hips (cm) |
| 6 | 60.5 | 86 |
| 8 | 63 | 88.5 |
| 10 | 68 | 93.5 |
| 12 | 73 | 98.5 |
| 14 | 78 | 103.5 |
| 16 | 83 | 108.5 |
| 18 | 90.5 | 116 |
While official sizes are important, it is more important, perhaps, to recognise, is that there are differences in tightness and how shorts complement different body types.
In many cases, Bermuda shorts come in high waisted varieties. these shorts are generally worn with a belt. Shorts in this style make hips seem less prominent and emphasise the waistline. Bermuda shorts that are baggier tend to compliment skinnier women who want more curves. Bermuda shorts are often found with cuffs, which tend to add volume to legs.
As for chinos, they tend to sit lower than Bermuda shorts and offer a more flexible waistband. This means that they are often selected by curvier women. chinos seldom have cuffs, which makes legs look even more slender.
How to Buy Bermuda Shorts and Chinos on eBay
Women's apparel is one of the most prominent categories on eBay. Both Bermuda shorts and chinos as well represented within this category. In order to find the perfect pair of shorts of either style, the best tool is the search bar found any eBay page. This search bar may accommodate a wide variety of search terms which makes it easy to find a specific size, colour, or style of shorts.
A simple search term like 'Bermuda shorts for women' may provide many different results, although adding details about size manufacturer or anything else may be helpful. It is always important to carefully examine the product description before making a purchase. For those who want to explore alternate buying options, there is eBay Deals, which contains a number of options for shorts.
Conclusion
Bermuda shorts and chinos are both clothing items with a long history. Although they were both inspired by military clothing worn by men they are today an integral part of women's fashion. Bermuda shorts and chinos are similar in many ways, but there are a number of differences between them. Generally, chinos offer more options, mainly because the length is more flexible than is the case with Bermuda shorts. Bermuda shorts are also generally more colourful and tend to come in bright patterns. This is a testament to their origin in the Caribbean, where bright colours are part of the culture. When buying either Bermuda shorts or chinos, it is important to find a pair that flatters one's figure. This is possible due to the many variations within both types of shorts. With the right pair of shorts, enjoy warm weather becomes much, much easier.
Bermuda Shorts|Chinos|Women's Apparel|Women's Shorts|High Waisted Bermuda Shorts