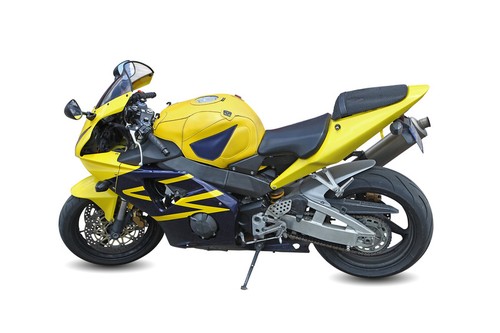 People love to alter their cars to suit their tastes and personalities. They buy body kits to make the car look different or buy new wheels to give it that extra little bit of aesthetic appeal. Motorcycle owners are no different, in this sense. Not only do aftermarket wheels make the bike look incredible, many types can help a motorcycle perform and handle better. There are many motorcycle wheel manufacturing companies out there in the world today, which means there are an uncountable number of options to choose from. Before purchasing motorcycle wheels and parts, it is important for motorcycle enthusiasts to get to know the best motorcycle wheel brands on the market so they can get the high-quality ride and look enhancing wheels they're looking for. Read on to discover five popular motorcycle wheel makers in the world.
1. BST: Black Diamond
BlackStone Tek, also known by the name BST, started producing high-end motorcycle wheels in 2002. They are well-known for their lightweight, high-performance carbon fibre Black Diamond wheels. These state of the art motorcycle wheels were named "Best In The World" by Germany's "PS Sport Motorrad Magazine,"above the likes of BMW and Galespeed. Some of the world's most renowned performance specialists turn to this company for their wheels. There are BST wheels to fit nearly every sport bike model, greatly improving the handling of the motorcycle around corners and changing direction.
2. Excel: A60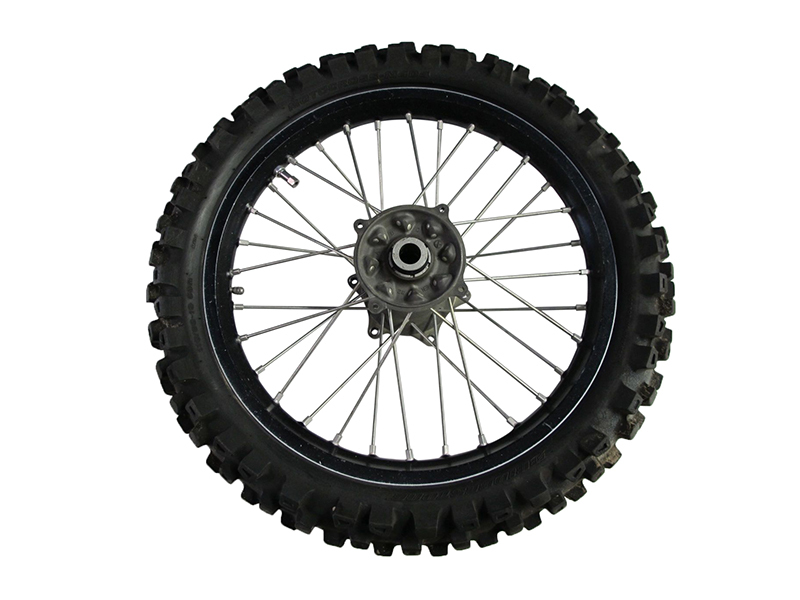 Since the 1950s Excel Rim Company has been producing high-quality steel and aluminium wheels compatible with some of the world's most well-known motorcycles including Suzuki, Husqvarna, Yamaha, and Honda, though the company wasn't officially established until 2010. Ideal for off-road riding, Excel wheels have been seen on bikes in motocross championship races and off-road events where they have performed exceptionally well. Thanks to a unique, innovative design, some Excel wheels are 15 percent tougher than other similar rims – for example, the Excel A60s – according to "Motocross Action Magazine." Though they are mainly known for their off-road friendly sport bike wheels, motorcycle wheels for a Harley Davidson are also produced by Excel.
3. SM Pro Wheels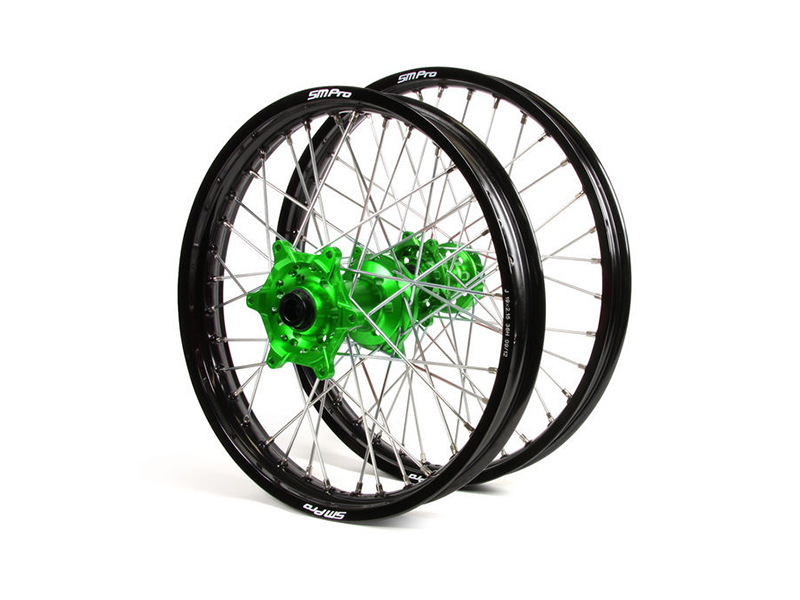 Using aircraft grade aluminium, SM Pro Wheels have been used by more than 15 champions in Australian supercross and motocross events. Suitable for Suzuki, Kawasaki, Yamaha, Honda, and other bikes known for sportiness, speed, and quality, these hard anodised finished wheels are known to be durable and a strong choice. John Titman Racing has called SM Pro market leaders for wheels made to perform in the aftermarket sector. Motorex KTM, Ballard's Off-Road, and other renowned teams use these wheels, available in a variety of colours and styles.
4. Talon: T3
Designed for Suzuki, Honda, Yamaha, and a select few other dirt-bikes, Talon wheels and hubs have been coined "The Pro's Choice." Some of the Talon wheels, such as the T3 , or the popular 24 MX, are considerably more affordable for consumers than comparable wheels, without sparing quality. The Talon 3-wheel set, available in black or silver hubs with black rims, uses Talon's reputable hubs, steel spokes, and alloy rims that were made specially by the company. Talon's wheels have tested incredibly well in trials, as well as real racing experience in the areas of motocross, supermoto, speedway, and enduro.
5. Carrozzeria Wheels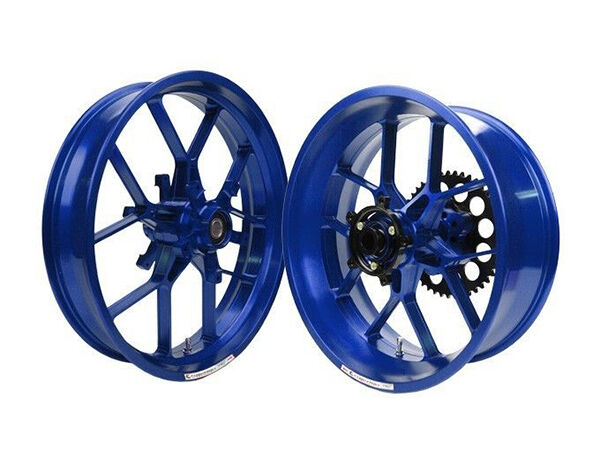 Since 1995, Carrozzeria Inc has manufactured motorcycle wheels of incredible quality and prestige. The company started in Japan and has built quite a name for itself through collaborations with some of the most reputable motorcycle manufacturers in Japan and at high profile events including the AMA SuperBike Championship and the Grand Prix. Carrozzeria wheels are made with extremely strong aluminium, stronger than even magnesium wheels, but still offer the lightness and control motorcycle enthusiasts have come to expect from aluminium wheels. Performance-wise, Carrozzeria wheels rapidly brake and aid in quick acceleration. In terms of performance, they help with handling as well as acceleration and braking. Their forged aluminium 240, TRI-R, or V TRACK wheels are all excellent choices for lightweight, yet rugged performance.
Finding Motorcycle Wheels on eBay
Motorcyclists that have been in the market for new aftermarket motorcycle wheels from the top brands may be able to find exactly what they're looking for from top rated sellers on eBay. By searching the many motorcycle parts and accessories in the Motorcycles section, which can be found by clicking on the Motors tab on eBay's home page, riders can find some amazing parts for bikes from different manufacturers including Honda, Yamaha, Harley Davidson, Kawasaki, and many more.
In order to ensure satisfaction and safety, it is important to double check the size of motorcycle wheels needed for any given bike, as well as the size being purchased on eBay. Only wheels that are compatible with the motorcycle and are the proper sizing are safe for riding. Putting wheels that are too big on a motorcycle can result in bad bike performance, or worse, result in injury. Once the required size has been determined, it's easy to go on eBay and search for BST, Excel, SM Pro, Talon, and Carrozzeria wheels, or any other brand preferred.
Conclusion
Buying new wheels is an easy way of customising a motorcycle and making a statement. Knowing the top brands of motorcycle wheels, and their features, helps when it's time to make that all important purchase.