Android phones have come a long way since the HTC Dream, the first commercial product. Android is Google's operating system, available on a rich diversity of mobile devices. It has the biggest market share among smartphone operating systems, with support from multiple phone manufacturers. This means that Android
smartphones
are available in multiple designs and sizes, with top products featuring powerful chips and exciting hardware. Even though they all run the Android operating system, manufacturers try to differentiate their best phones by adding unique features and software tweaks.
1
Best Samsung Android phones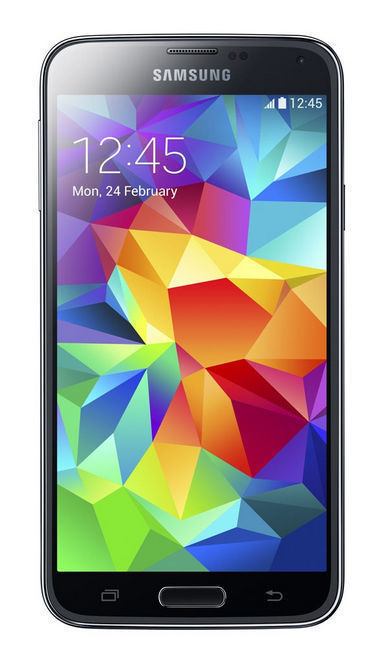 The first Samsung Galaxy Note introduced phablets. This new type of Android phone is almost as big as a small tablet.
Samsung Galaxy Note 4
The Samsung Galaxy Note 4 has a 5.7-inch, pixel-dense, Super AMOLED display and pressure-sensitive stylus that defines the Note line. Depending on the carrier, this Samsung phablet runs on either a quad-core processor with a clock speed of 2.7 GHz or a 1.9 GHz processor with eight cores. The Note 4 also has 3G RAM, a 16-megapixel rear camera, fingerprint scanner, heart rate monitor, and 4G LTE chip.
Samsung Galaxy S5
The Galaxy S5 shares most of the features of the Galaxy Note 4. It also has a Super AMOLED display, quad-core processor, 16-megapixel camera, and fingerprint scanner. However, its 5.1-inch display makes it pocket-sized and ideal for Android users that dislike phablets. With its dimple-patterned plastic shell and multiple sensors to track the user's health and fitness, the Galaxy S5 is an evolution of the well-received Galaxy S4. However, it sports a better camera and its Ultra Power Saving Mode is no longer a battery-saving gimmick, but a reliable feature that makes the S5 appealing to heavy users.
---
2
Best LG Android phones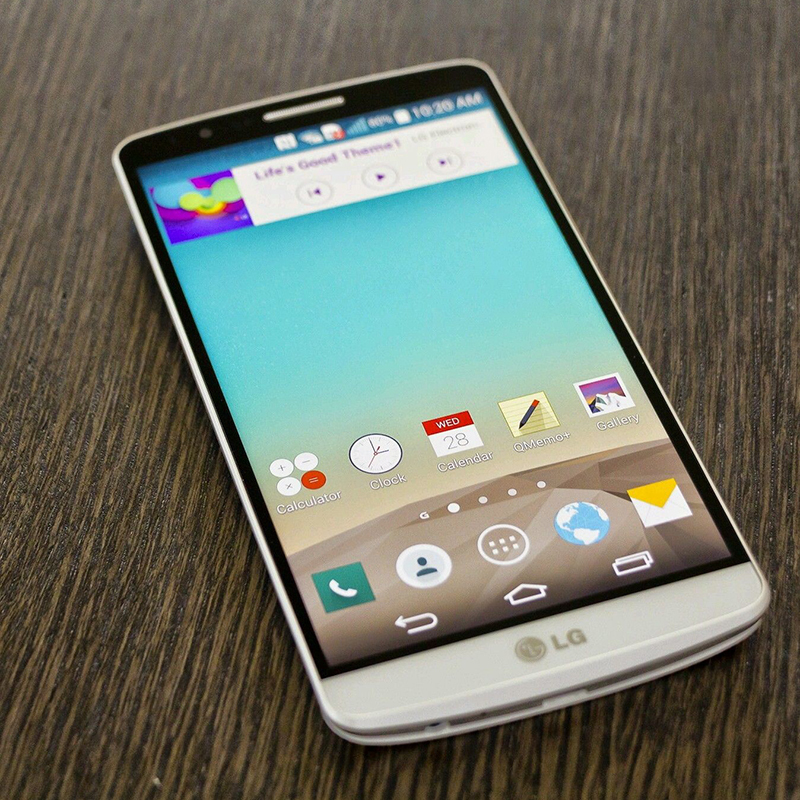 For the G3, LG avoided rehashing the underwhelming design of the G2. The LG G3 is a sleek, lightweight Android phone with a metallic body. Although its 5.5-inch display puts it in phablet territory, its overall size is closer to a 5-inch phone. To achieve this, the G3 has only a sliver of bezel on either side of its display. Hardware is not the only part of LG G3 to experience some slimming down. The phone also has fewer pre-installed apps than G2. The G3 has a crisp Quad HD display, blazing fast quad-core Snapdragon processor, fingerprint sensor, and 13-megapixel camera with laser auto focus.
---
3
Best HTC Android phones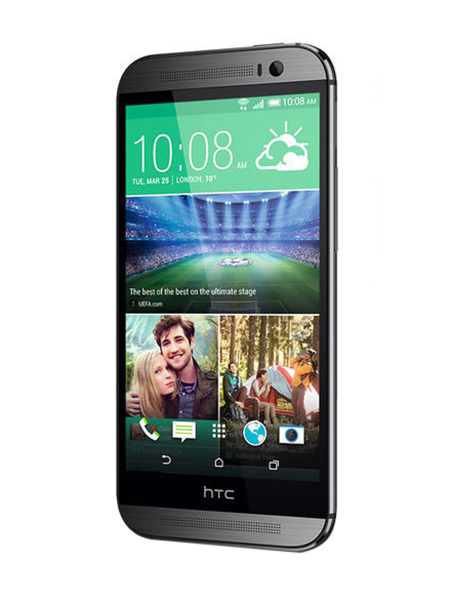 The HTC One M8 looks a lot like the M7 that it succeeds. The metallic unibody design of the M7 was universally praised; therefore, it is only right then that HTC gives the M8 the same iconic design. Besides its eye-catching exterior, the HTC One compares favourably with other flagship Android phones. It has a 1080p, 5-inch Super LCD display, a quad-core Snapdragon processor, and LTE support.
It stands out from the crowd with two front-facing BoomSound stereo speakers. These speakers are loud and clear across a wide audio range, and benefit from built-in amplifiers. Another distinguishing feature of the M8 is its dual 4-megapixel rear cameras, HTC's attempt to replace mere megapixel counts with truly innovative optics.
---
4
Best Nexus Android phones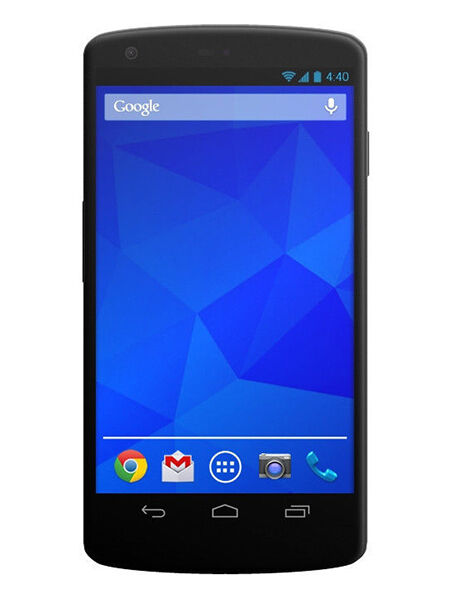 The Nexus 5 is the affordable flagship among high-end Android smartphones. Although it is an LG phone, it belongs to Google's Nexus program. Therefore, it runs the pure, stock Android operating system. Nexus 5 has a 1080p 4.95-inch display, quad-core Snapdragon processor clocked at 2.3 GHz, and 8-megapixel camera. This specification shows that it is as good as the best Android phones. It also has a much lower price and solid software support from Google. The Nexus 5 is for Android purists and users that want to run the latest versions of Android as soon as Google releases them.
---
5
Best Moto Android phones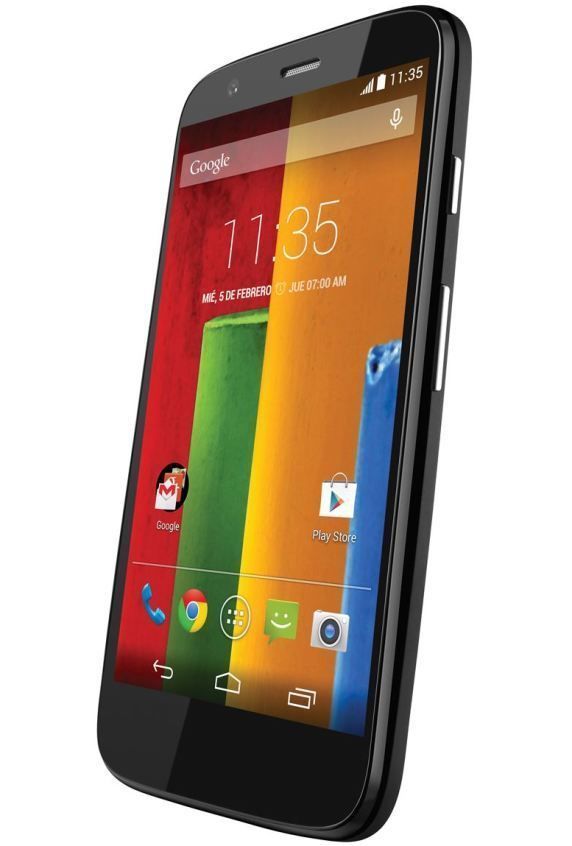 While the Moto X marks Motorola's return to good form as an Android smartphone manufacturer, the Moto G offers the best value among the company's products. This mid-range Android phone has a 720p 5-inch display, quad-core processor, and 8-megapixel camera for less than a third of the price of flagship Android phones. It runs the stock Android operating system and comes in a sleek, attractive shell with a replaceable cover.
---
How to buy Android phones on eBay
There is a wide selection of Android smartphones available on
eBay
. You can find them easily by using the search tool available on every page of the website. If you prefer a specific brand of phone, you should start your search with its name as your keyword. To make your search results more relevant, include other terms, such as screen size, carrier, and model. You should read the product description carefully before completing your purchase to ensure a smooth transaction.