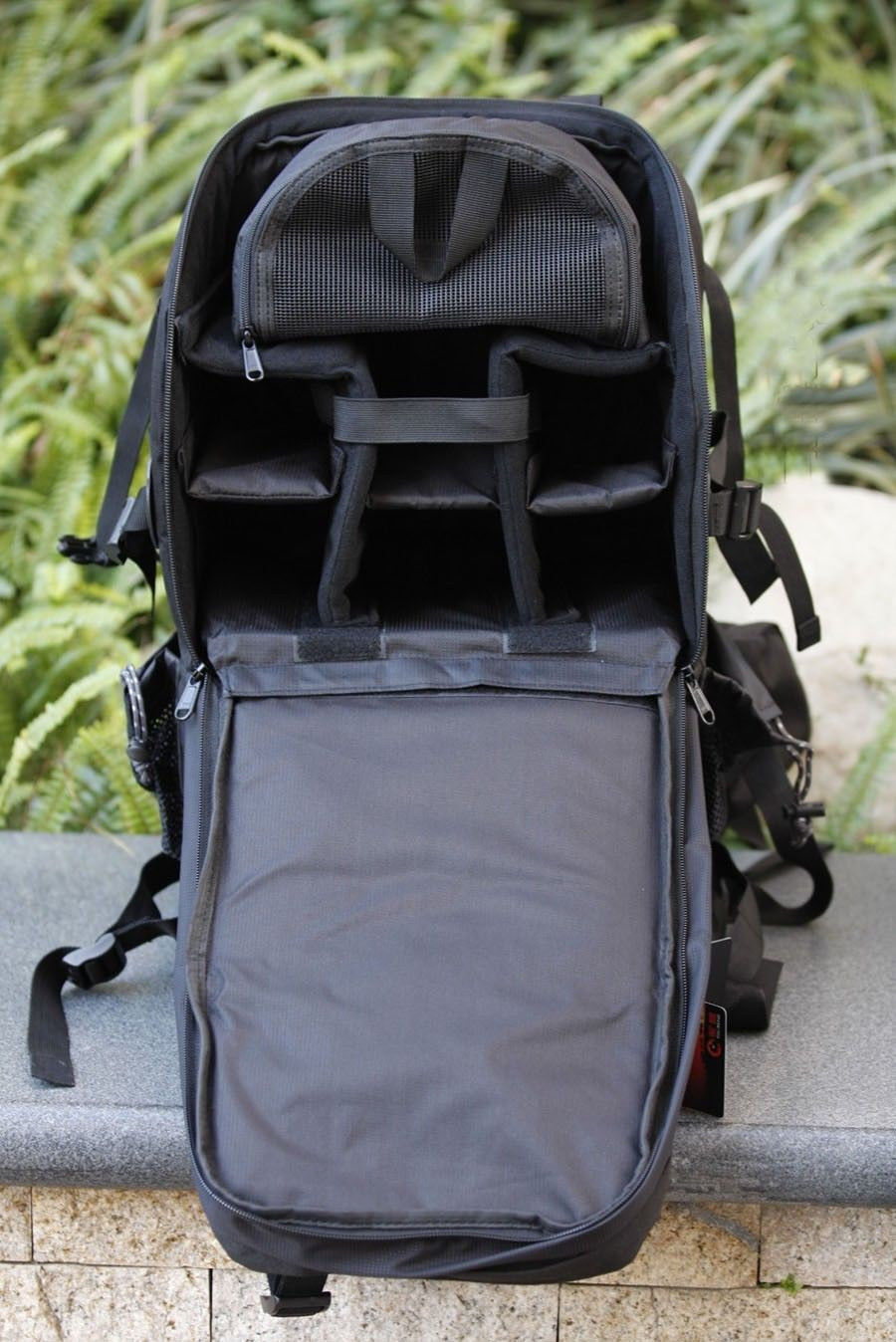 Taking photographs while traveling is one of the best ways to capture the memories of a trip. However, lugging around camera equipment and other necessary electronics on a trip can be tiresome and difficult. Luckily, however, there have been many camera bags developed for travelers that make carrying equipment and photographing memories easier than ever before. Learn more about 4 of the best camera bags for travel photography below.
Think Tank Airport Takeoff Rolling Backpack
Sometimes camera equipment is heavy, and thus it can be helpful to have a rolling bag to make transporting it easier. One of the best bags on the market is the Think Tank Airport Takeoff Rolling Backpack, which has wheels and a pull-up handle to roll. The bag is carry-on size, so travelers can safely transport it with them on a plane, and the bag has both a pull handle and concealable backpack straps, giving users a variety of options when it comes to carrying. The bag is big enough to store 2 full-size DSLR cameras, with or without lenses, and it also has room for a laptop.
LowePro SlingShot 102 AW
For the lightest weight backpack possible, choose the LowePro SlingsShot 102 AW. The bag is designed in a sling fashion, which makes it easy to swing the bag around from back to front and easily reach equipment. The bag has room for both a DSLR camera and lens and a separate pocket for personal items, and it also has convenient things like built-in memory card pockets and a tripod mount system to secure a tripod to the side of the bag. One of the best parts about the LowePro Slingshot 102 AW is that it is weatherproof, so users can carry it and keep their camera safe no matter the weather.
Crumpler 5 Million Dollar Home Camera Bag
A stylish choice for a travel camera bag is the Crumpler 5 Million Dollar Home Camera Bag. The bag can fit a standard DSLR camera, multiple lenses, and many necessary camera accessories. It can also hold a mirrorless camera kit. The Crumpler bag comes in a variety of bright colors, so it's great for travelers to express their personalities. The Crumpler 5 Million Dollar Home Camera Bag also is made of 900-Denier water-resistant Nylon, making it safe to carry on-the-go. The Crumpler bag is carried conveniently as a cross-body bag.
Case Logic Kilowatt KSB-102 Backpack
Another great sling backpack is the Kilowatt KSB-102 backpack from Case Logic, which is a backpack that is lauded for keeping equipment safe and protected on-the-go. One of the best aspects of the Kilowatt backpack is that it's so big that it can fit a DSLR camera with multiple lenses, and it has a removable divider system inside so users can choose the way in which their electronic equipment is organized. The Case Logic bag has padded, reinforced shoulder straps, so it's comfortable to carry even on the longest journeys.