Christmas is an unforgettable holiday for wide-eyed toddlers enjoying one of their first holiday seasons. The search for Christmas gifts can be inspired by the toddlers' interests, whether they enjoy playing with trains or have a favourite character from a book, television show, or movie. Pairing toddlers' interests with classic toy gifts can ensure holiday shopping success. Many of these gifts are available through online retailers like eBay, making the search efficient and hassle free.
1
Imaginative Play

Toddlers have active imaginations, and their new physical and verbal skills encourage them to engage in creative play. Christmas toy gifts for toddlers, then, can be inspired by their boundless imaginations, helping them create magical worlds, transform into brave superheroes, or act like royalty. Dress-up costumes add another layer of fun to a toddler's imaginative play. Holiday shoppers can find costumes featuring classic characters, including Batman, Spider-Man, and Cinderella, as well as some of the year's hottest movie characters from Disney's "Frozen." Pirates, fairies, firefighters, princesses, and witches are other toddler costumes available.
These lightweight, breathable costumes come in toddler sizes ranging from 2T to 5T. One-piece superhero costumes and princess dresses are easy to step into and fasten with simple fabric fastener or buttons. Other costumes are multi-piece sets, featuring a top, bottoms, and a variety of coordinating accessories. For instance, some costumes come with headpieces such as bandannas, hats, masks, or tiaras. Wands, swords, eye patches, crowns, fairy wings, helmets, and sunglasses can allow a young child to transform into whatever character that he or she imagines.
Finally, a toddler's imagination can be inspired by toys that help the little one live like mum and dad. Play kitchens filled with plastic food give young children the pretend pleasure of cooking, stocking the refrigerator, and cleaning up the dishes. A set of pots and pans, mixing bowls, toaster, blender, or grill can accessorise a toddler's play kitchen. A toddler-sized wooden or plastic work bench with accompanying faux tools allow young children to pretend to hammer, drill, and screw.
---
2
Character Play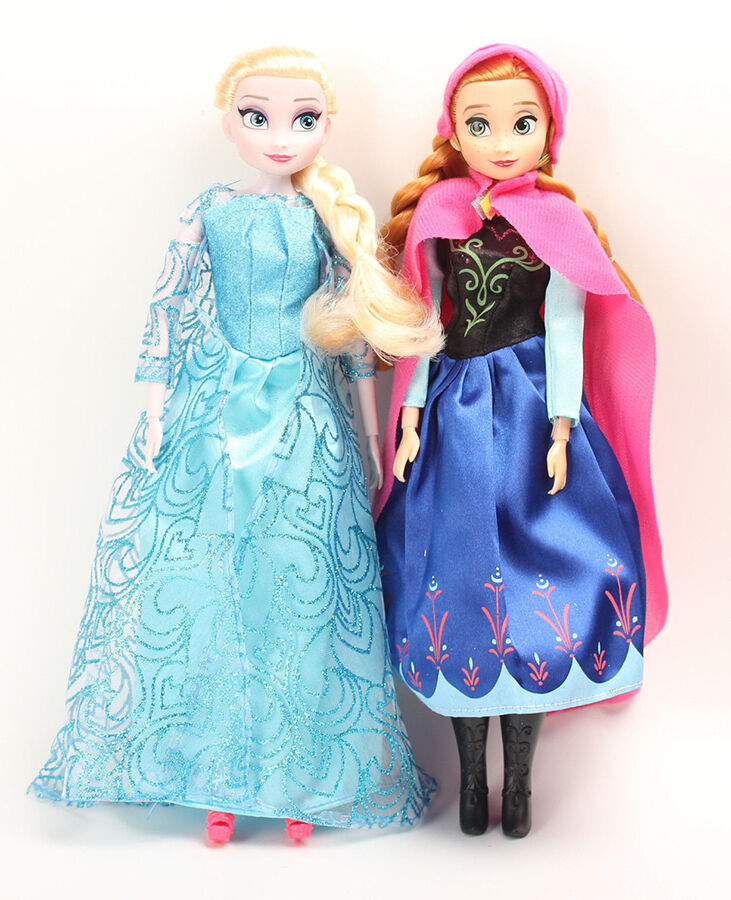 Toddlers are just beginning to recognise their favourite characters, whether they are discovering them in books, television, or movies. Gifting a little one with a surprise related to his or her favourite character is sure to be a hit on Christmas. "Frozen" fans will embrace a plethora of toys such as plush, toddler-sized dolls of the royal duo Anna and Elsa. Kids who giggle at Olaf's antics will enjoy snuggling up with a stuffed version of the goofy snowman.
Toddlers might not be old enough for traditional action figures, but they can still get their superhero fix with age-appropriate toys. Fisher-Price's Little People collection offers an array of toddler-friendly superheroes, including Batman, Superman, Wonder Woman, and more. These pint-sized toys feature no small parts and are made of a toddler-safe plastic.
---
3
Active Toys

Parents of toddlers know that their little ones are always on the move. Enjoying their newly discovered mobility, toddlers want to be active. As a result, Christmas toys for tots can encourage exploration. Tricycles come in many styles and teach toddlers the basics about riding a bike. These trikes sit low to the ground, keeping toddlers safe, and feature three wheels. They come in both plastic and metal styles. The Cozy Coupe can serve as a toddler's first car. In addition to the classic red-and-yellow style, this toddler vehicle comes in other styles, including a pink coupe, police patrol car, and pickup truck.
Christmas gifts for toddlers also include outdoor toys that introduce them to sports. A mini football and goal can be set up in the backyard, giving an active toddler the freedom to run and kick in the backyard on a warm and sunny Christmas day and beyond. An adjustable basketball hoop can grow with the toddler, allowing him or her to practice shooting and dunking at an early age.
Finally, sand and water toys are ideal for Australia's warm Christmases. A covered plastic or wooden sandbox can be filled with sand, shovels, and buckets, offering toddlers hours of sensory play. Fill a water table with cold water and let the little one stay cool while splashing outdoors. These water tables sit low to the ground, perfect for a toddler's height, and often come with plastic toys, balls, and additional features such as fountains and slides.
---
Conclusion
Christmas toys for tots are colourful, creative, and fun. Pairing the little one's interests with some of the year's most popular toys ensures that gift-givers find the perfect present.