There's a growing desire to take photography beyond the mere use of smartphones or point-and-shoot cameras. A great next step is an affordable DSLR camera for beginners.

Why Purchase a DSLR Camera?
The best of these lower-cost digital cameras combine easy use with excellent image quality. Don't let the modest cost of these digital cameras fool you. Online retailers provide excellent deals on these cameras. The detail captured in the images often show up well when enlarged, all the way up to wall portrait size.
Even beginner-level DSLRs will typically include the vast majority of features that most photographers want. In fact, a beginner can potentially get overwhelmed by the myriad functions on more expensive and advanced digital single-lens reflex cameras. A simpler design may actually be advantageous for a beginner.

Excellent DSLR Cameras for Beginners
Virtually every major manufacturer in the digital single lens reflex market offers an entry-level camera that is suitable to learn with. Some of the most popular DSLR cameras for beginners include these models:
1
Canon Rebel SL1
The Canon EOS Rebel SL1 offers many of the same capabilities as its big brother, the EOS Rebel T5i, but in a lightweight design. In fact, Canon markets the SL1 as the smallest DSLR anywhere. It weighs only a little over 400g.
Although it lacks the hinged LCD screen of the T5i, it employs the very same sharp 1040k-pixel LCD. The Canon SL1 also offers the same 18 megapixel APS-C sensor, so image quality is comparable. The touch-screen capability is activated only after depressing the Q button to avoid inadvertent activation. The fact that Canon offers touch-screen capability on an entry-level DSLR is impressive. For example, the Nikon D5200 and the Sony Alpha a58 both lack this feature. There is no Wi-Fi capability, but a Wi-Fi enabled memory card can be purchased that allows direct transfer of images to a smartphone or tablet.
---
2
Sony Alpha a58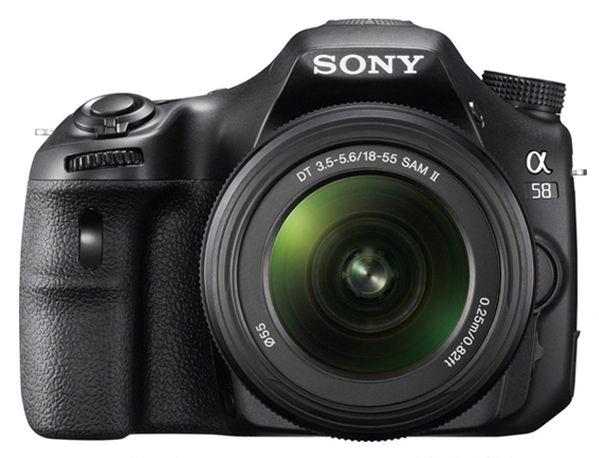 Sony may not have the DSLR brand recognition of a Nikon or a Canon, but the Japanese manufacturer's move from the video market into the still-image area has been successful. Sony's Alpha 58 is worthy of consideration by beginners. The Alpha 58 can capture detailed 20.1 megapixel images. The video capability is also very competitive, thanks to Sony's use of Advanced Video Coding High Definition (AVCHD) technology in the Alpha 58. This means that 1080p HD video capture occurs at a high 60 frames-per-second. Image monitoring is facilitated by a large LCD screen.
Sony does not offer the extremely wide range of lenses that Nikon and Canon do, but beginners will be happy with a single 18-55mm zoom lens. Some may want to add a 55-135mm zoom to complement the standard lenses. This longer zoom adds functionality at sports events and concerts. Keep in mind that Sony's DSLR camera bodies also accept A-mount lenses, regardless of manufacturer. For example, the Alpha a58 is compatible with auto-focus Minolta Maxxum lenses.
---
3
Nikon D3300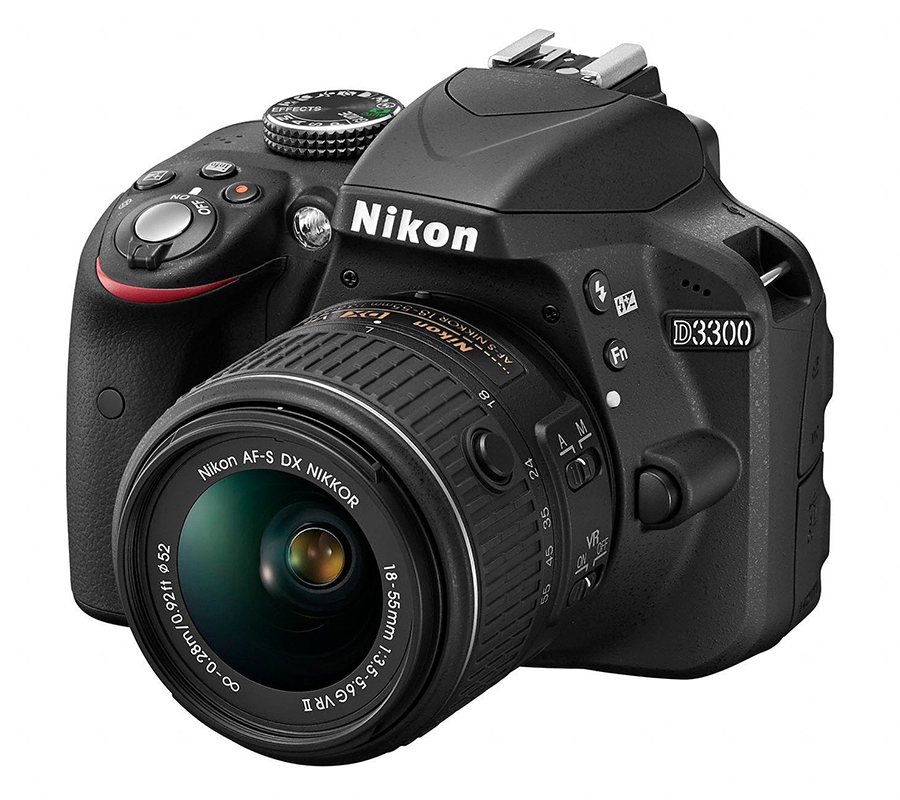 The D3300 from the brand leader in digital cameras may be an ideal Nikon DSLR for beginners. Despite its "entry-level" designation, it is still feature-rich. Intricate image detail can be captured by the 24.3 megapixel sensor. There is also no compromise in video capture. The D3300 offers 1080p HD resolution, and the 60 frames-per-second capture rate is double that of certain competing models.
The 912k pixel LCD viewing screen offers more than enough clarity, although it does not swivel and tilt or offer a touch-screen. Many beginners will be happy to start out simply using the new Nikon 18-55mm zoom lens that is more compact than its predecessor. The D3300 is compatible with a wide range of high-quality Nikon lenses that address almost every imaginable need.
---
4
Pentax K-500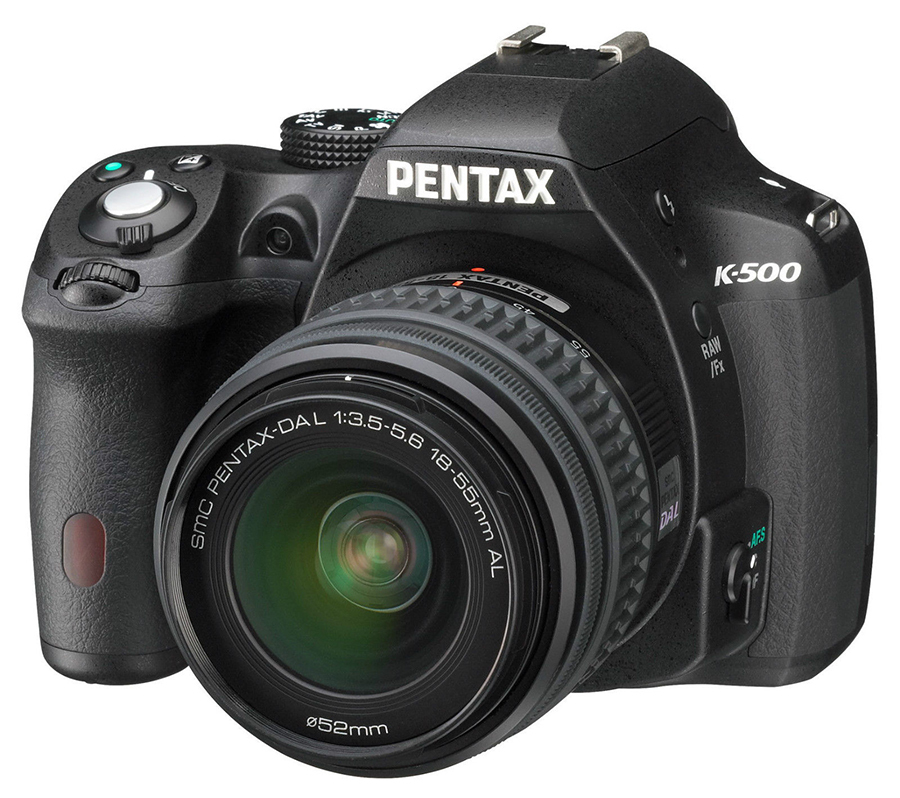 The Pentax K-500 is largely a Pentax K-50 without the special weather sealing and certain features. Still, it is a great entry-level DSLR that offers a very adequate maximum shutter speed of 1/6000 sec., continuous shooting up to 6 frames-per-second, and 1080p HD video capture at 30 frames-per-second. For those that might subject their DSLR to the elements, an upgrade to the K-50 might be worth the extra cost. The K-50 body is specially sealed at 81 points to offer an uncommon degree of moisture-resistance.
---
Conclusion
Anyone moving up from a point-and-shoot camera to a digital SLR will enjoy numerous benefits. While a beginner may be satisfied with just one or two lenses to start with, it is reassuring to know that a DSLR camera body allows a developing photographer access to dozens of interchangeable lenses. The ability to see the world through fish-eye and extreme telephoto lenses can stimulate one's creativity in unprecedented ways. Furthermore, the video capture capability of even entry-level DSLRs allows one to capture life's precious moments. Any of the these DSLR cameras for beginners can be readily found through online retailers like eBay.