As a result of their style and convenient use,
laptops
have become increasingly popular over the past few years. Competition amongst
computer
manufacturers drives them to provide consumers with various options of laptops to purchase; they differ in size, features, and specifications, all of which have an effect on the overall price. Some of the best laptops available cost under $500 and it is important that buyers are aware of their features in order to choose the laptop that best suits their needs.
1
Acer Chromebook C7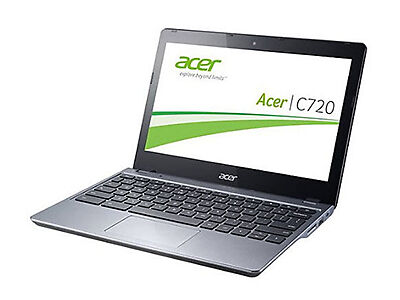 The Acer Chromebook C7 is one of the smallest and most affordable laptops on the market. Weighing only 1.3 kg, it has an 11.6-inch display screen and houses a dual core Intel Celeron Processor with a Google Chrome operating system, ensuring a swift data processing and navigation experience. The Chromebook comes equipped with:
100 GB Google Drive Cloud storage
Three USB ports
One HDMI port
One VGA port
HD camera
These features and specifications make this laptop ideal for consumers with multimedia demands. For under $500, the Acer Chromebook C7 is a great purchase for those on a budget.
---
2
HP Pavilion Chromebook 14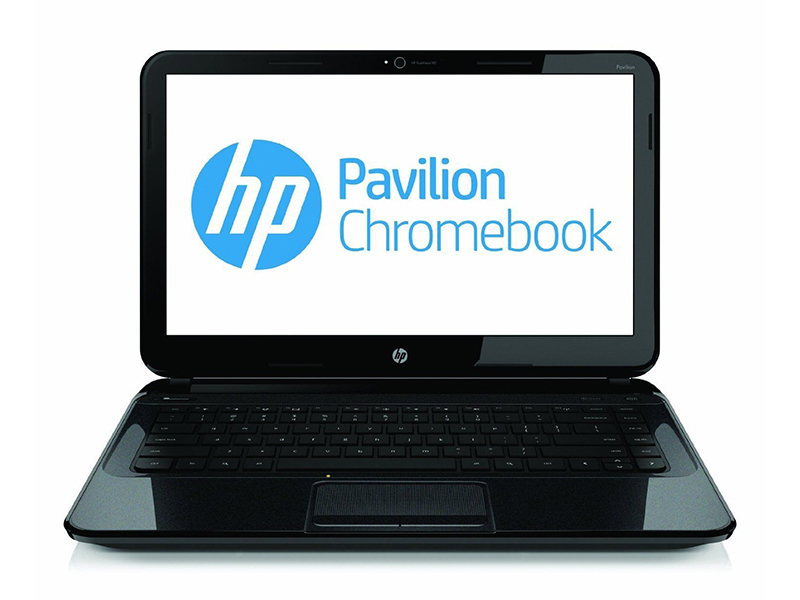 With a 14-inch display screen, the HP Pavilion Chromebook 14 provides users with laptop functions combined with optimal viewing capabilities. It has 2 GB of memory, a hard disk of 320 GB, and an Intel processor moving at a fast speed of 1.1 GHz. Accompanied by 100 GB Google Drive Cloud and a Google Chrome operating system, the HP Pavilion Chromebook 14 has an HDMI-out port, allowing users to transmit images from the laptop to an HDMI-capable television.
---
3
Asus Vivobook V551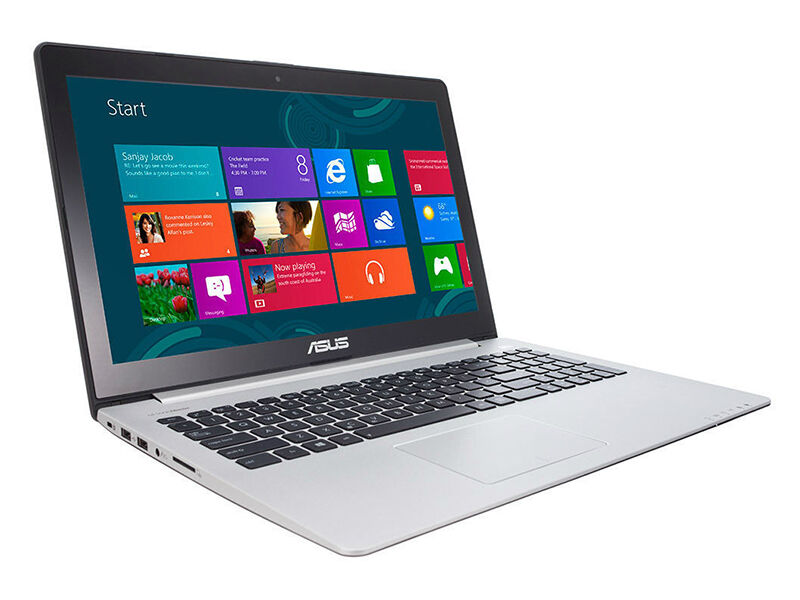 The Asus Vivobook V551 is a laptop with the speed, memory capabilities, and screen size that causes its competitors to cower in its shadow. It performs quicker than most laptops due to the following specifications:
1.8 GHz Intel Core i3 processing unit
4 GB of memory space
Windows 8 operating system
Its 15.6-inch touchscreen and 2 GB NVIDIA graphics make this laptop an ideal purchase for those wanting the viewing pleasure of a combined tablet and computer. The Asus Vivobook V551 also comes with an optimal sound system, three types of USB ports, an HDMI port, and an inbuilt security LoJack system.
---
4
Samsung Chromebook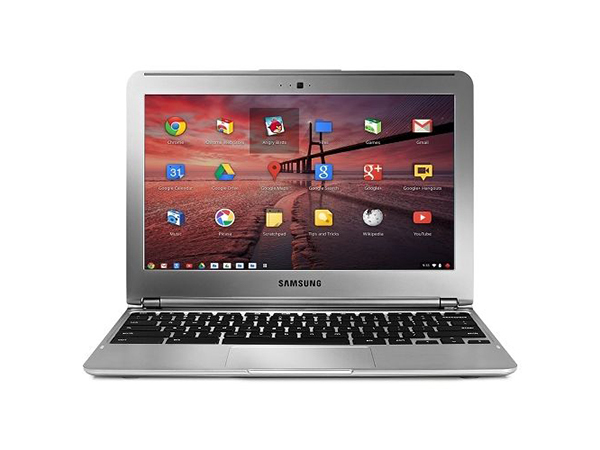 The Samsung Chromebook has many features that make it one of the best laptops on the market under $500. It has 7 hours of battery life and a 1.7 GHz dual core Exynos 5 processor, allowing for long usage and fast navigation and performance. With Google Chrome as the operating system, users can save files through the Google Drive Cloud and edit documents through Google Docs instead of using word processing programs.
The Samsung Chromebook also comes equipped with an inbuilt webcam. At almost 1.3 kg, this laptop is easy to transport, due to its weight and sleek design, and stays cool to the touch without the use of a loud, inbuilt fan.
---
5
Toshiba Satellite C850D/01S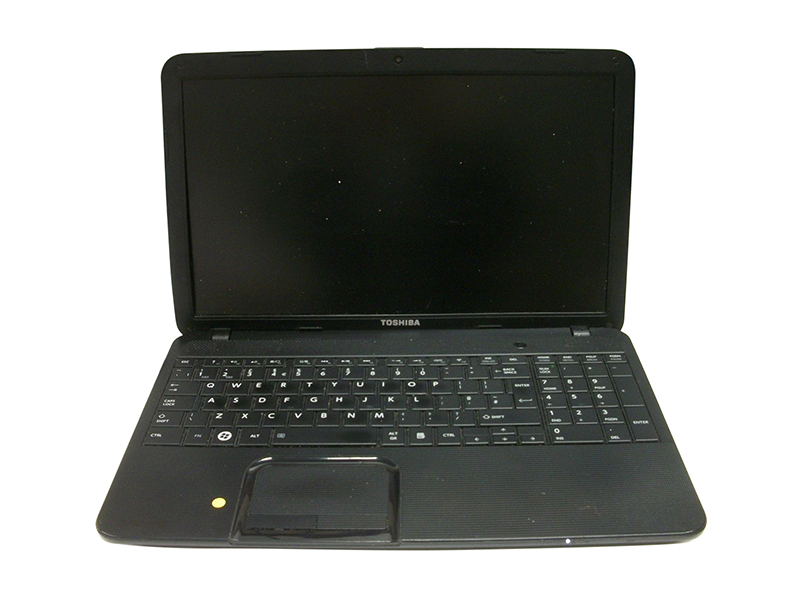 With a Toshiba Satellite C850D/01S, buyers get a good value for an all-purpose laptop with top features. It is available with some of the following technical features:
15.6-inch high-definition display screen
4 GB memory
1.4 GHz dual core AMD Athelon processing unit
500 GB hard disk
These features provide this laptop with top speed, performance, and visual capabilities. It also runs on an updated Windows 8 operating system and has an inbuilt webcam as well as a DVD-RW drive, making it a desirable purchase amongst consumers looking for multimedia-capable laptops.
---
6
HP Envy 4 1001TU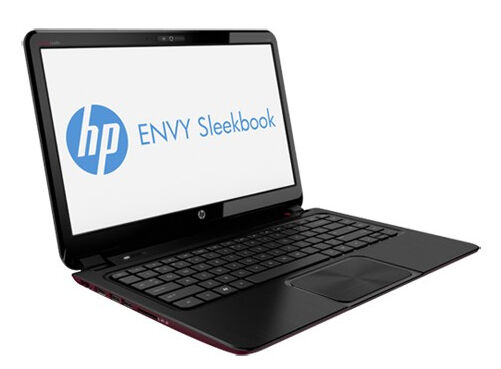 Unlike a standard laptop, the HP Envy 4-1001TU offers wireless and digital features that help to keep it top-rated among laptops under $500. It is equipped with Bluetooth connectivity, which allows for an alternative connection source, and a digital media card reader. It has a 14-inch high-definition display screen accompanied with Intel UMA Shared video graphics.
Because of its 1.4 GHz Intel Core i3-2367M processor, 4 GB memory, and Windows 7 operating system, this laptop processes information at a swift speed. It also has Beats audio speakers and an inbuilt TrueVision high-definition webcam, causing the HP Envy 4-1001TU to be one of the most popular HP laptops available.
---
How to buy a laptop on eBay
Buying a laptop on
eBay
is easy. Once you locate the search bar found on every page, type in "laptop". Using specific keywords, like "Samsung Chromebook", can help to simplify your search. Filter through the results to find the laptop that best suits your needs. Questions and comments are welcome, so feel free to contact the seller through the "ask a question" feature. There are laptops available that cost under $500. Consumers should ensure that they learn about their features to choose the laptop that serves them best.