Way ahead of the Christmas season, the Hasbro company is rolling out many new types of Nerf Blaster guns to provide fans with lots of new options for their arsenals. The following is a guide to the Nerf guns that have received the best reviews this year, all of which can be found through online retailers.
1
Nerf Zombie Strike Crossfire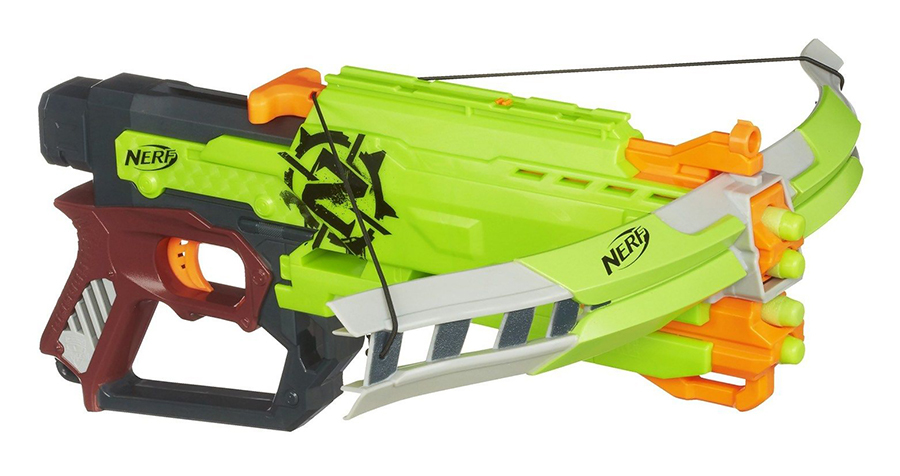 This crossbow model is part of Hasbro's line of the Zombie Strike Blasters offered for ages 8 years and up. This model comes with four darts and offers a great option for plugging away at imaginary zombies. Buyers can also contrast the design of this new blaster with others unveiled for 2014, including the Zombie Strike Ripshot, Zombie Strike Sidestrike, and Zombie Strike Jolt, all of which provide their own creative features as part of a popular line of guns based on today's 'zombie culture.'
---
2
N-Strike Elite Havoc Fire
This big Nerf Blaster is essentially a new version of the Vulcan line of guns that comes with its own ammunition belt and quick fire ability. Reviewers have stated that this model can deliver a rate of three darts per second. Accessories, like a tripod and refill packages, are available for this model. The action of the gun is a bit different, with a secure handle above, but this is one of the more innovative models that kids will be unwrapping this year. Be warned, though, this model does take a fair amount of assembly, and isn't the best choice for a starter kit or young children.
---
3
Nerf Mega Magnum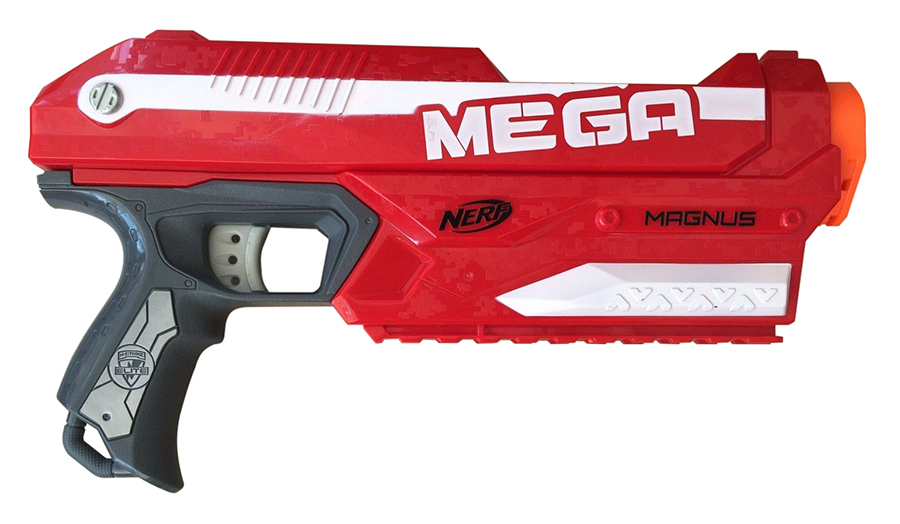 Another new model for 2014 is the Mega Magnum Blaster, available as part of Nerf's N-Strike Elite product line. With a three-dart capacity, this model offers good range and fast blasting with a streamlined one-piece barrel design for hours of play. It's a big gun that feels big in the grip of the player, and one that's attractively designed with the bright colours of the Nerf lineup.
---
4
Rebelle Angel Aim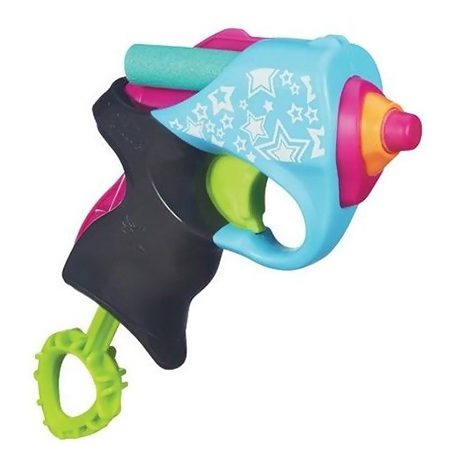 This mini-blaster for 8 years and up is aimed at Nerf's female demographic. Like other Rebelle models, this blaster features cool colours and creative patterns on the barrel. It's a petite design - the Nerf equivalent of the "lady's Beretta" and as the company says, small enough to put in a purse or pocket. Other Rebelle Blasters add bulk, but this one is handy for the traveling playtime markswoman.
---
5
Nerf Zombie Strike SideStrike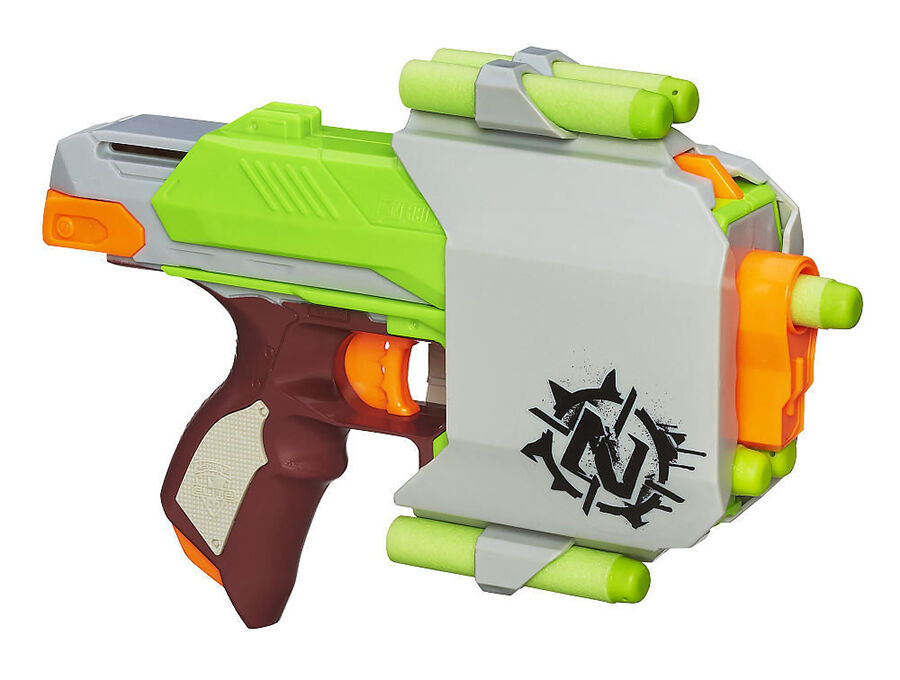 This is another new Nerf Zombie Strike model for fans 8 years and above. This one comes with a massive vertical barrel blaster design, monogrammed side panels, and a variety of foam darts clipped to the sides, top, and bottom of the unit for convenient reloading. The "broadside" design of this gun means you'll never forget where you put it, or find it lodged in a couch behind a cushion. It also shields some of the internal parts of the gun from wear. Billed as a "quick draw" blaster, this model comes with a holster and four darts.
---
6
Rebelle Star Shot Package and Guardian Crossbow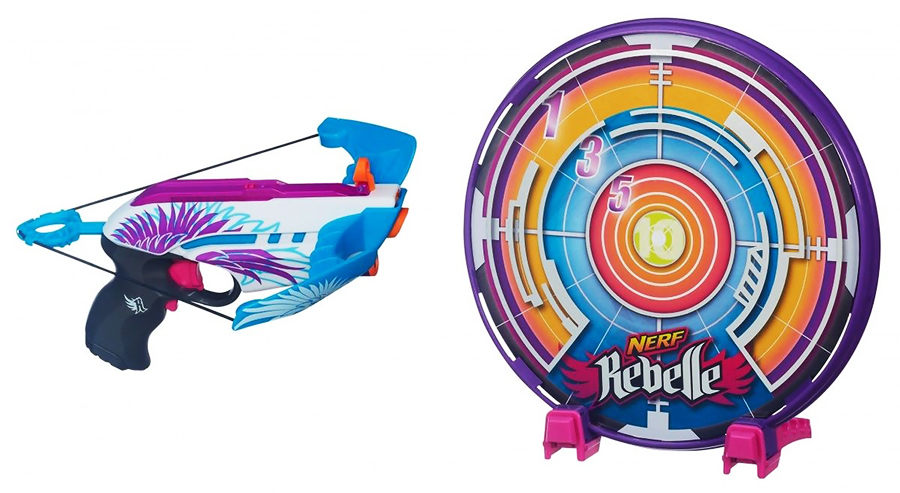 In addition to the Rebelle Guardian Crossbow, Hasbro has also released a Star Shot target package that features a creatively inspired crossbow design. A targeting light helps with precision shooting, and the kit includes a handy target for accuracy practice.
---
7
Nerf Zombie Strike DoubleStrike Blaster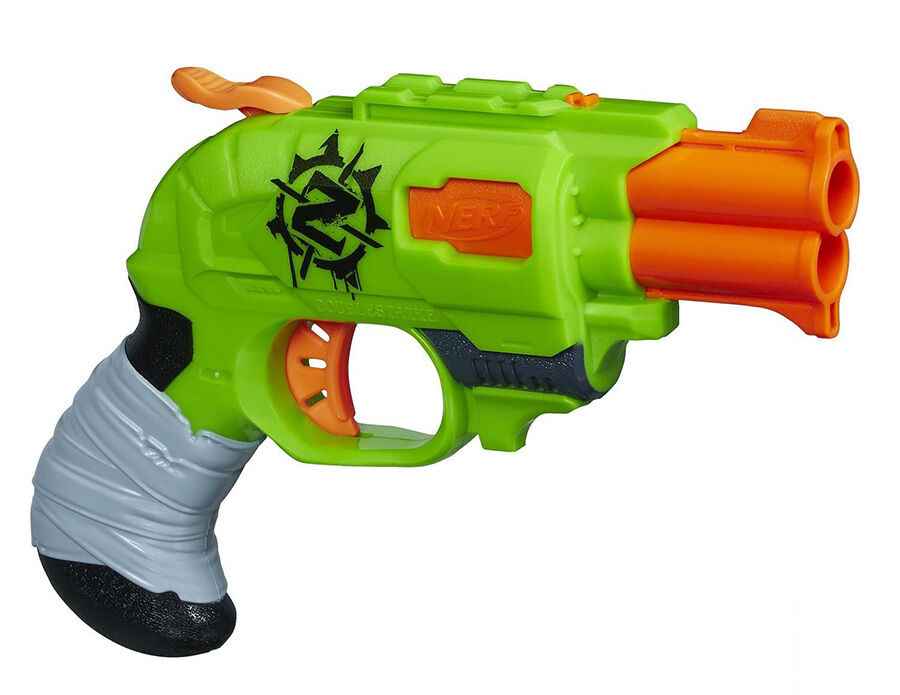 Need a smaller Zombie Strike model? This addition to the Zombie Strike line is compact, but comes with double-barrel action. Fire two darts in a row with an over-under design. This is an alternative for multi-shot functionality without a long barrel. It comes at an affordable price.
---
8
Nerf Demolisher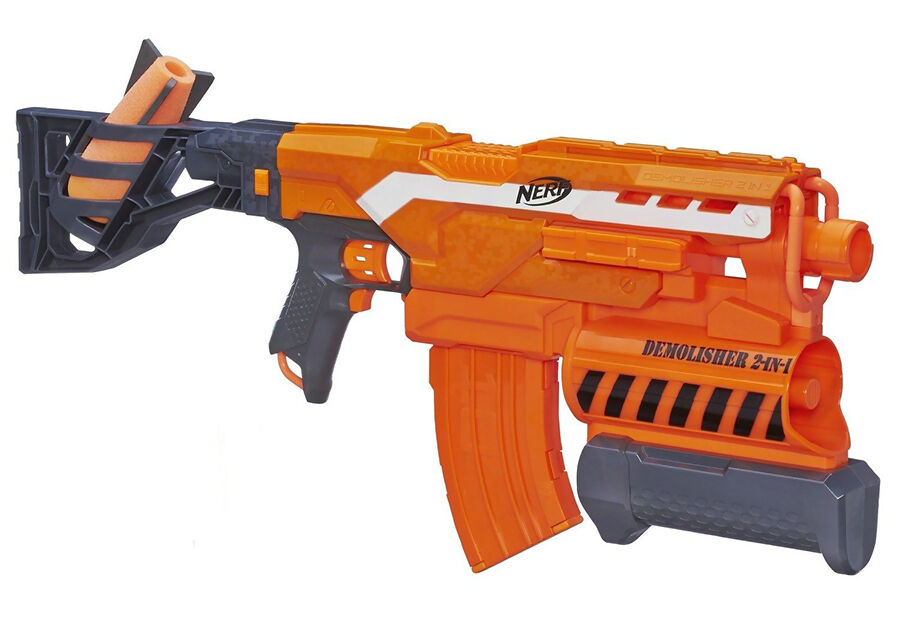 In some ways, this new 2014 model is the star of the Nerf Blaster lineup for this year. With extended range and a brand-new type of missile ammunition, the Demolisher is giving Nerf fans the ability to fire more durable and heavier artillery. This model comes with a battery-powered flywheel designed for launching these bigger darts, and Hasbro has added other handy features, like a stock basket for missile storage. Many fans will be surprised by the size of this gun and its high-performance engineering. While the addition of the missile technology is controversial (the missile system, a second-barrel system that takes up a lot of space, does not unattach from the main barrel) - many fans will agree that the Demolisher brings more functionality to the field.