Any child of the 1980s and 1990s easily recognises those four anthropomorphic turtles: Leonardo, Raphael, Donatello, and Michelangelo. With the release of the new Teenage Mutant Ninja Turtles movie in 2014, children of this generation are beginning to love these heroes, too. Going with any of the following eight items ensures that you get one of the best turtle toys available.
1
Action Figures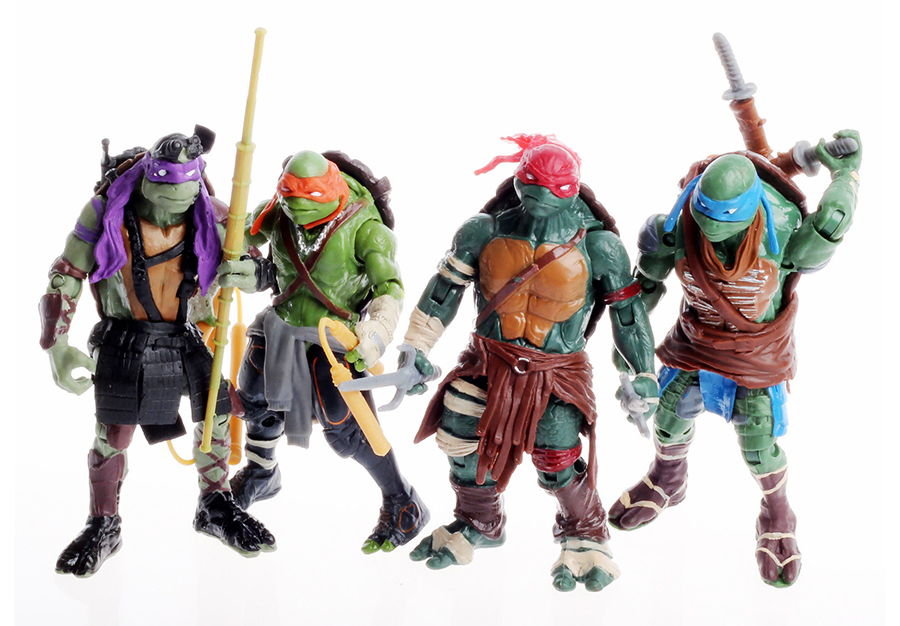 Fans used to line up to purchase Teenage Mutant Ninja Turtle action figures in the 1990s, and that phenomenon is happening again with the new ones created in 2014. In addition to the team of four, there are the figures of Splinter, Shredder, April O'Neil, and even the Foot Soldier. These plastic figures are highly detailed, from the colour of Splinter's beard to the sharpness of Raphael's twin sai, which makes them all the more entertaining. Note that older collectible figures can still be purchased, and typically demand a higher price; the various incarnations for these are numerous as well, with military, sports, rock n' roll, and Star Trek being some of the most popular themes.
---
2
Retromutagen Ooze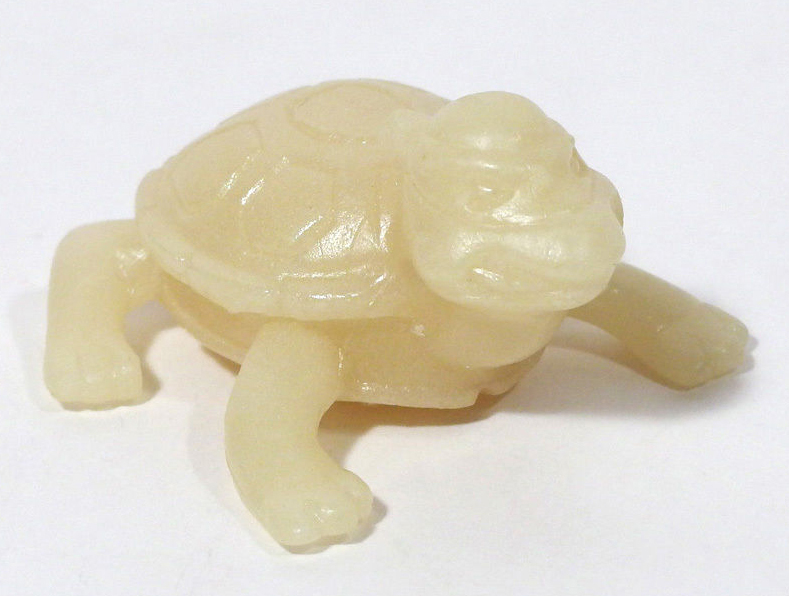 First produced in 1989, this is still one of the most famous products in the Teenage Mutant Ninja Turtles toy line. This Retromutagen Ooze is the same slime that mutated the Turtles from simple pets into superheroes, and it's an absolute joy to play with. However, these cans are worth much more unopened. Still, it's one of the best toys in this lineup, even in 2014.
---
3
Walkie Talkies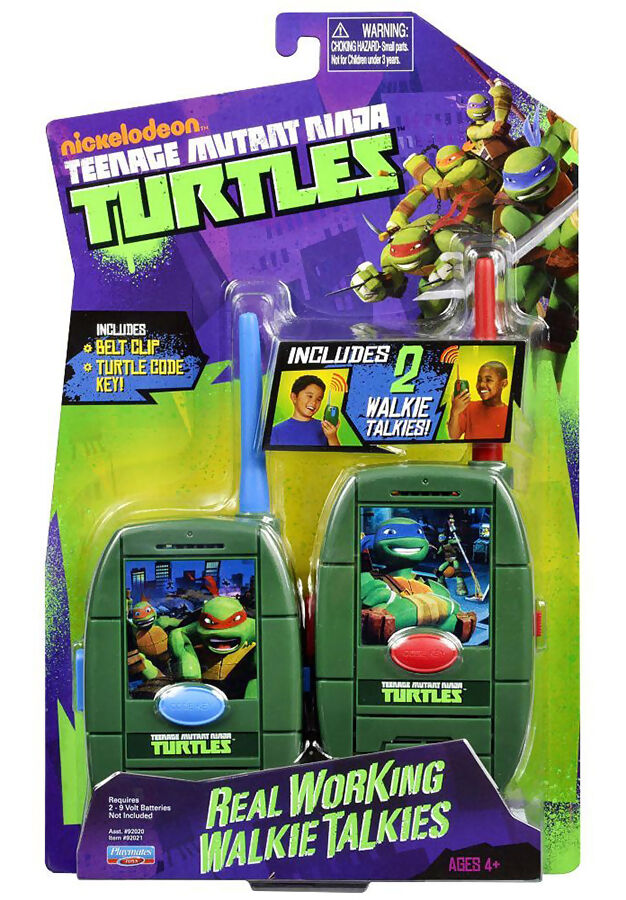 Teenage Mutant Ninja Turtle walkie talkies actually work and hence are a practical gift for those children who want to dress up and go on missions just like Leonardo and the rest of the team. A sticker is usually attached on the front of these so that each child can play a certain character.
---
4
Combat Gear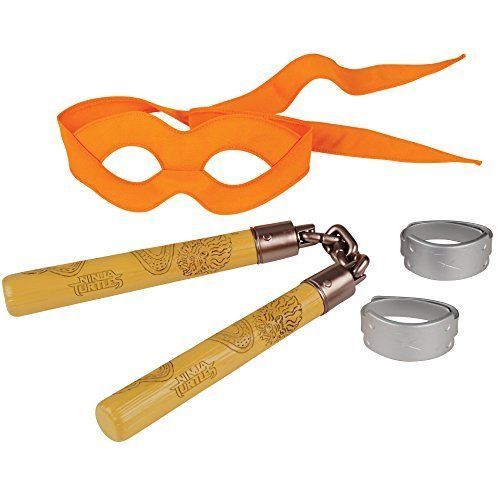 It's hard to fight crime without the proper equipment. Protect yourself and the city with the same items the Turtles use. Grab Michelangelo's nunchucks, Donatello's staffs, Raphael's twin sai, or Leonardo's katana. Any of these make a great accessory to a Halloween costume or play-time outfit. Since the new ones look quite realistic, these weapons are truly a fun toy to own.
---
5
Vehicles (Toys)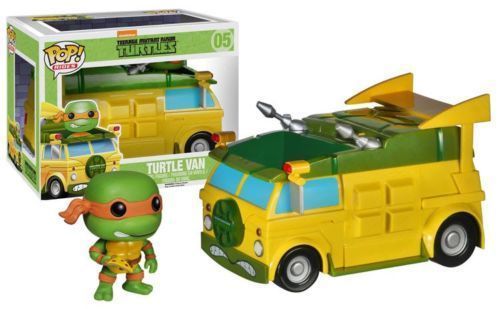 A great complement to the action figures as well as being a solid toy on their own, there are numerous toy vehicles from which to choose. Assault vans, which generally feature a spring-powered turtle torpedo and working winch, are a popular gift for those children looking to help civilians in trouble. The Shellraiser, which is what Turtles always pile into when they go out to fight evil, is another common choice; new ones can turn 360 degrees, have train wheels, can open fire via the launcher, have a weapons rack, and much more. Other popular selections include patrol buggies, battle trucks, and big rigs.
---
6
Vehicles (Ride-On)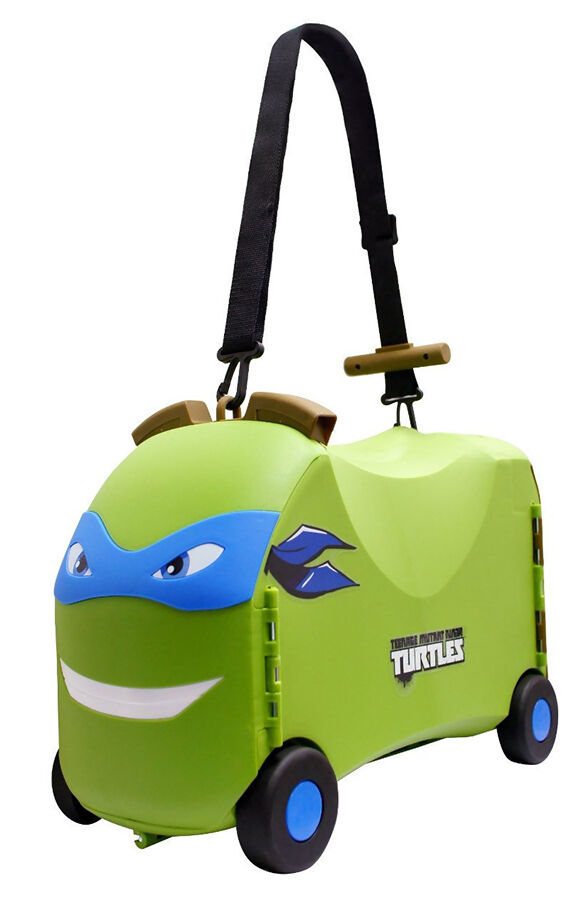 Ninja Turtle ATV ride-on toys that play music and are decorated in true Turtle fashion suit any adventurous spirit. The Dune Racer is one of the most coveted ride-on options, and that's due to its cool colours and faux chrome accents, the ability to seat two, and off-road capabilities; the Racer's Monster Traction system makes riding over wet grass or muddy terrain very easy. Other options include electric choppers, bikes, scooters, skates, and more. There are surely enough choices to satisfy a range of ages and interests.
---
7
Tents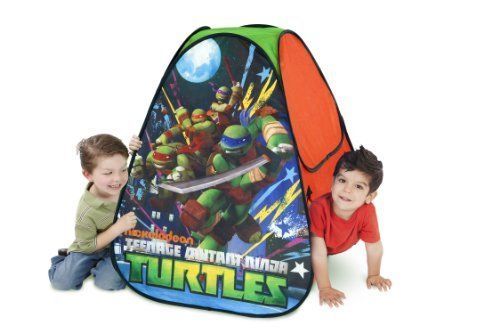 The Ninja Turtles play tent offered in 2014's lineup comes with a push-light and fits over smaller beds quite easily. Its exterior showcases an image of the Turtles as well. These huts are great for a variety of activities, from storytelling and playing to reading and sleeping. There are a variety of older tents as well.
---
8
Playsets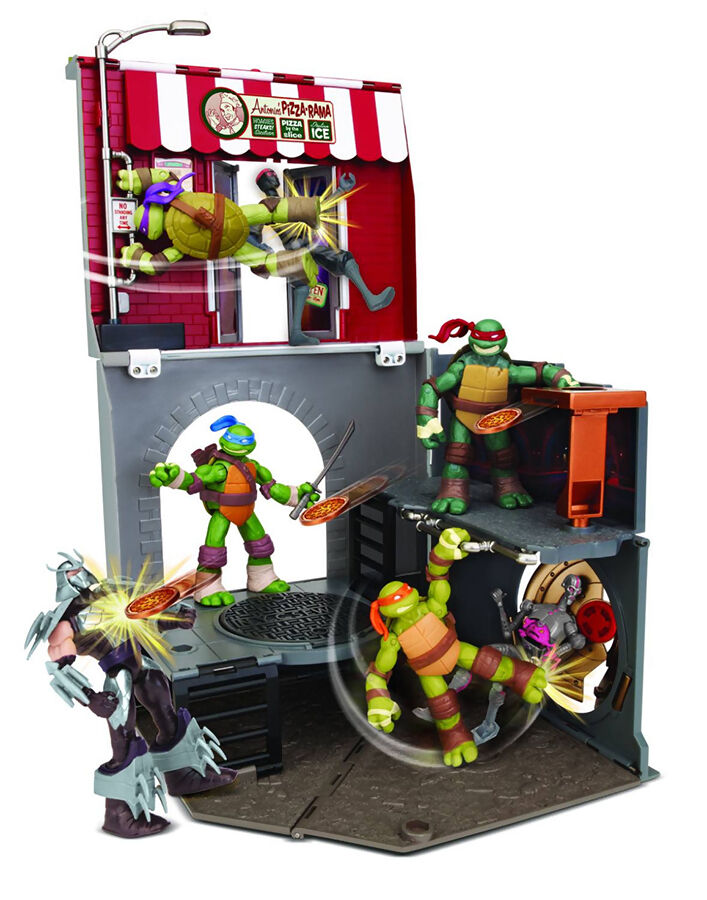 An obvious choice for the most appealing playset in 2014 is the Teenage Mutant Ninja Turtles Secret Sewer Lair Playset. This epic playset measures over 1 metre tall, has three different levels (top of a building, street, and sewer), and is full of hidden surprises. A zip line, floors that drop out, and a spring-powered projectile are included within the structure. Pop-up pizza playsets, fire escape playsets, and window wipeout playsets are other common choices in this category.
---
Conclusion
The best Ninja Turtle toys of 2014 come from a host of stores and online retailers like eBay and cover a range of interests. Enjoying these toys just requires a little imagination and a sense of adventure much like the Turtles have. Additional items, such as colouring pads, headphones, analog watches, and blimps, are popular as well.