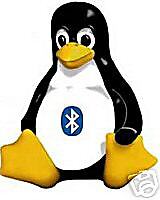 I think Best Offer is a great idea!

As a Buyer I've purchased a number of items less than the seller's auction price. I look at Best Offer as a great way of bidding. The seller has set the most they would like to get for an item and then buyers can make bids (counter-offers) to purchase the item. The nice thing about Best Offer is that if the seller accepts your offer, then the auction ends and you can get the item!!!! without having to wait for the auction to end.
As a Seller I like Best Offer because when I'm not sure how much an item will sale for I can set the price around the general value that I think the item is worth. This way buyers can make offers based on how much they are willing to pay for the item. It doesn't cost any extra to add this to your fixed price listing so it's a good option to attract more potential buyers. Another good thing, from a seller's perspective, is that you don't have to wait until the auction ends. The item sells once you accept the offer.
Regards,

If you have found the information helpful in my Guide,
Please rate it with a yes vote.