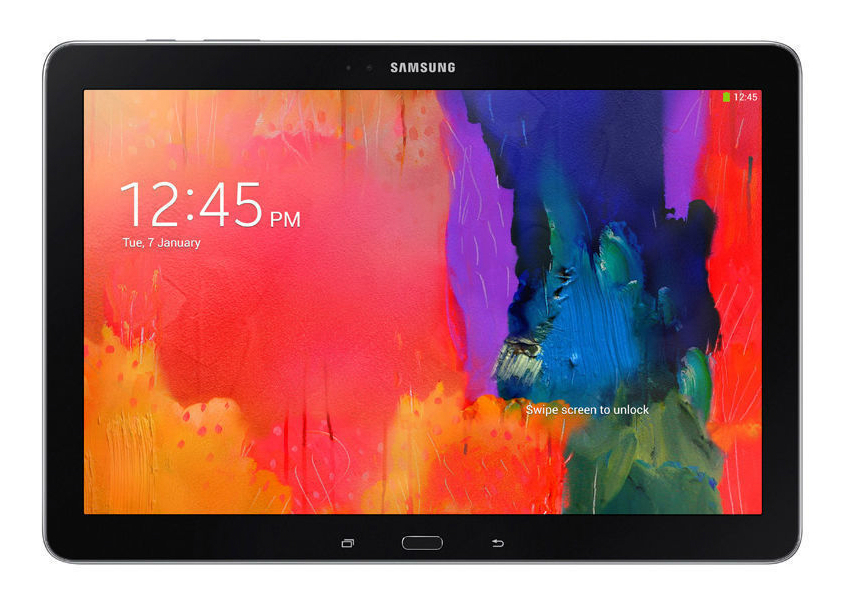 Samsung is a very popular maker of electronics, evolving over a relatively short time from a little-known manufacturer of components and chipsets into a major force in the market, rivalling Apple and Sony. Let's look at the Best-Selling Samsung Devices on eBay.
Smartphones
Galaxy S5
One of the hottest smartphones on the market, the Samsung Galaxy S5 features a huge, well-lit display, a quad-core processor, and a high-resolution camera. The S5 performs well and is screaming fast. It's camera is 16 megapixels, allowing you to take highly detailed photos, and Samsung has designed the S5 to fit comfortably in the hand, with a slim design and light weight.
Galaxy S4
The slightly older sibling to the Galaxy S5, the Samsung Galaxy S4 is still a top-selling smartphone on eBay. In fact, the S4 is very similar to the S5 in most respects, with a large display, quad-core processor, and 16GB of built-in memory. It's camera has only slightly less resolution at 13 megapixels as opposed to the 16 megapixels offered by the S5, but that's a difference so slight that it can't be differentiated by the human eye. And given the lower price tag for the S4, it's actually a bargain compared to the S5.
Tablets
Galaxy Note Pro12.2
The Galaxy Note Pro is a tablet from Samsung that offers a large, high-resolution display and powerful computing in a single lightweight package. The Galaxy Note Pro weighs just 1.58 pounds, and features a 12.2-inch screen, along with the Samsung proprietary Exynos 5 Octa processor, which forms the heart of the device and gives it blazing fast app loading times.
Galaxy Tab S
Featuring an ultra-thin design, the Samsung Galaxy Tab S isn't as large as the Galaxy Note Pro 12.2, but it does feature a brilliant 10.5-inch display, with a gorgeous AMOLED display that provides sharp detail, vivid colours, and high contrast. The Galaxy Tab S also offers HD quality graphics. The Galaxy Tab S comes in several versions from 16GB to 64GB and a choice of colours.
Smartwatch
Gear Fit Watch
Samsung's entry into the fitness tracker market, the Gear Fit, is a fitness watch that monitors your exercise along with your sleep habits to provide a complete picture of your overall health. The Gear Fit features a curved screen that fits closely around your wrist, and a bright AMOLED display that's easily readable even when you're exercising. The watch also features an accelerometer and heart rate monitor.
Televisions
Samsung 60" Class LED Smart TV
Smart-enabled and featuring a large HDTV display, the 60" Class LED Smart TV provides a very clear and bright display, combined with Wi-Fi capabilities and a host of apps. The LED screen provides clear images in any kind of lighting, and the TV offers 1080p resolution for a theatre-quality experience. The 60" Class Smart TV also provides built-in apps such as a browser for web viewing, and access to apps like Netflix, Hulu Plus, and Pandora, to name a few.
LED H6400 Series Smart TV
An HDTV with built-in Wifi, the Samsung LED H6400 Series Smart TV offers full HD resolution that provides an amazing viewing experience. The H6400 Series also features Samsung's Clear Motion Rate, which captures fast motion clearly, by using the frame refresh rate, image processing capabilities and backlighting to provide a clear resolution even during fast-moving action.
Laptops
ATIV Book 9 Plus
Samsung's flagship entry into the notebook market, the ATIV Book 9 Plus is a sturdy, efficient laptop that's suited to most office and entertainment functions. Essentially an ultrabook with a high-resolution touchscreen, the Book 9 Plus offers a screen with 3200x1800 resolution, and it's a touchscreen to boot. The Book 9 Plus comes with Windows 8, and offers improved power efficiency and power usage over previous models.
Cameras and Camcorders
F90BN 52X Optimal Zoom HD Camcorder
A relatively new entry into the Camcorder market, the Samsung F90BN Camcorder is a solid entry-level camcorder for personal use. The F90BN is one of the most cost-conscious cameras on the market, and it packs some solid performance into such a low price point. The F90BN offers 720p HD video, and 52X zoom, with a digital zoom that extends to 130x, which allows recording at a significant distance. The F90BN also features a very handy one-touch YouTube video-sharing button, which makes it easy to share your favourite videos.