Toys not only provide comfort to babies, they also help promote healthy emotional development. Many parents have concerns about them, however. For example, toys may cause physical damage if they're too hard, can be swallowed if they're too small, or have toxins if they're made with chemicals. But as long as precautions are taken to ensure the product is nontoxic, hypoallergenic, and safe, soft toys are a fun, cuddly option for babies.
Why Choose Soft Toys?
There are a variety of reasons why soft toys are great for babies, including:
Soft toys often feature attractive primary colours (red, blue, and yellow), which stimulate the baby's sight.
They are light, which means even younger babies can grasp them easily.
Such products are safe if chosen correctly. You can find a variety available on eBay.
Many soft toys make sounds to catch the attention of the baby.
Soft toys help foster social skills, and many parents will find their little one laughing and giggling each time they see their favourite one.
Types of Soft Toys
Most people think of stuffed animals, dolls, characters, and other related plush toys when considering soft toys for a baby. However, this category includes many different types of toys made from soft materials, including teething toys, hanging toys, rattles, and more.
1
Best Soft Animal Toy: Baby Einstein Octoplush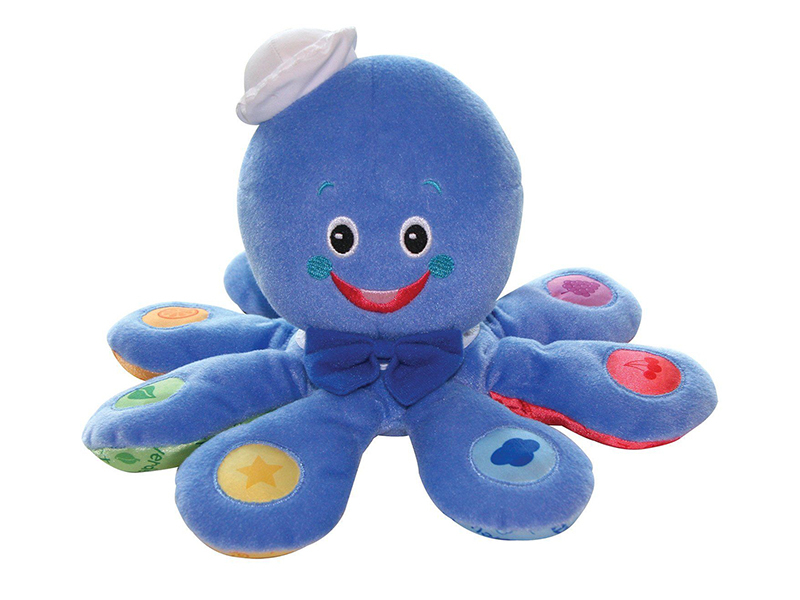 The Baby Einstein Octoplush toy is a joy to own. This happy octopus has the features to satisfy a practical parent and a colorful look to catch a baby's eye.
Its multi-textured exterior is lush and cosy, and it comes in a subtle blue hue. The most notable aspect could be its legs, which feature satin patches in varying colours. When pressed, these patches say the name of the colour in one of several languages, including English, French, or Spanish.
---
2
Best Soft Character Toy: Winnie the Pooh and Friends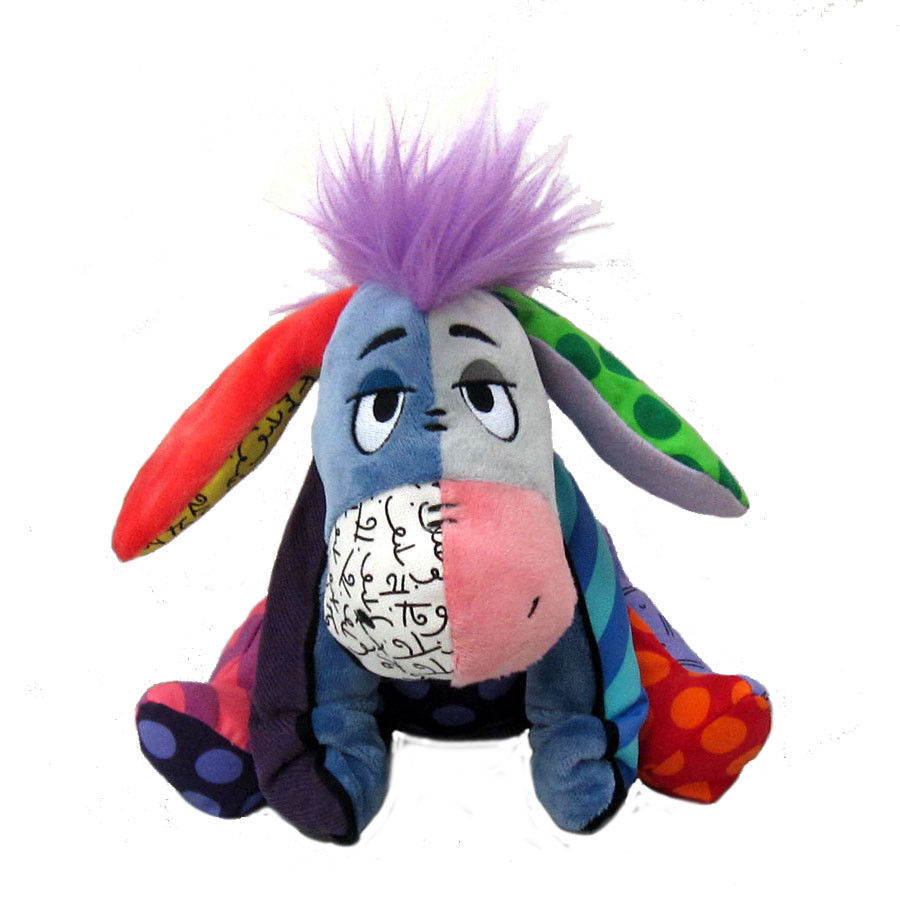 Although babies may not be familiar with Winnie the Pooh at first, these toys can make them friends rather quickly. Winnie, Tiger, Piglet, and Eeyore are all available, and may be purchased together as a set.
These toys aren't just for fun, though; they also double as a learning device. The child will soon discover that the ears make a crinkly noise when they're grasped, which can help them understand the basics of cause-and-effect.
---
3
Best Soft Doll Toy: Baby Stella (Peach and Fella)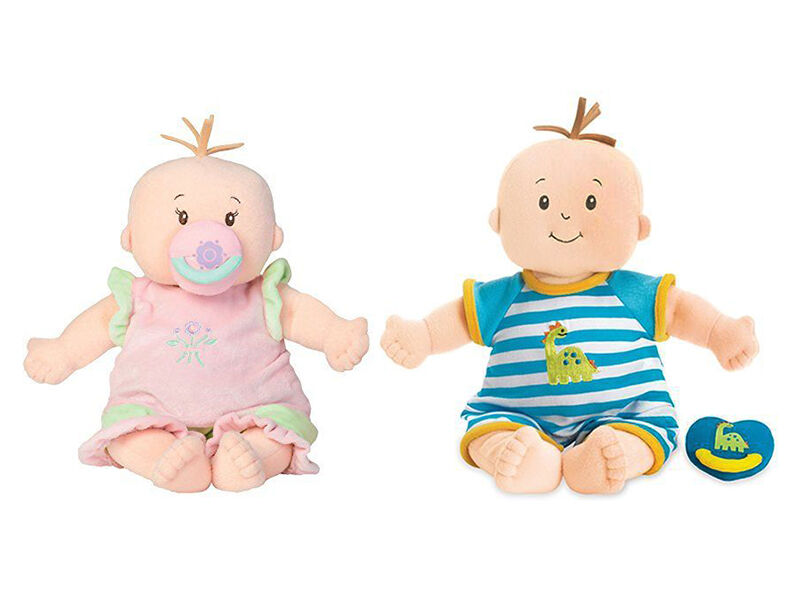 A Made by Manhattan Toy, this soft-body doll showcases lifelike features, from the detailed clothing and fleece hair to the belly button and plump tummy. The magnetic pacifier easily attaches to the mouth, and the diaper is removable. Peach has a cute pink dress, while Fella wears a white and blue-striped dinosaur onesie. These dolls measure 20 centimetres in height and are quite realistic. They are a toy that can definitely hold their appeal when the child becomes older, too.
---
4
Best Soft Hanging Toy: Wild Republic Chimpanzee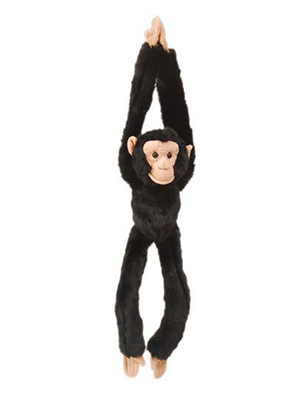 Children will be delighted by this monkey as it dangles from the car seat, stroller, or swing. Soft and cuddly, this toy is 17-inches tall, has highly-detailed fabric, and uses Velcro to stick its hands together.
---
5
Best Soft Teething Toy: Sophie the Giraffe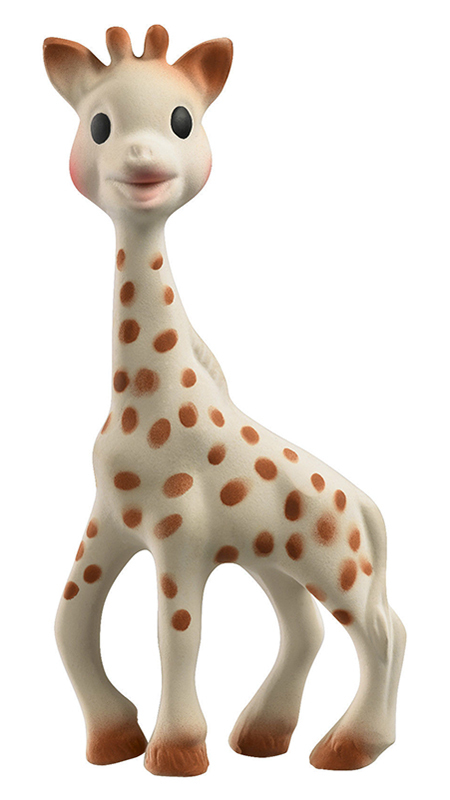 Babies will likely never have the chance to get this close to a real giraffe, but this is the next best option. Specifically designed for teething, Sophie is composed of natural, edible paint, as well as 100% natural rubber.
The toy visually stimulates with its eye-catching spots, develops hearing with its recognisable squeaker, and makes grasping easy with its long neck and legs. Babies under three months old and up are free to play with Sophie and use her shape to soothe their aching gums.
---
6
Best Soft Rattle Toy: Fisher-Price Roly Poly Lion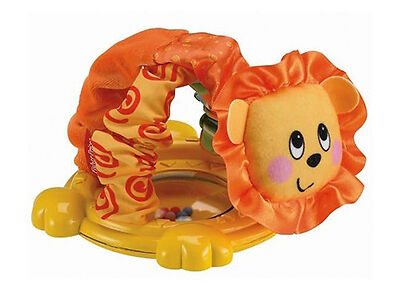 Your child's senses will be heightened by hearing the beads rattle, touching the plush fur, and seeing the bright colours of this rattle. The Roly Poly Lion is designed for babies to slap and swipe at all day long, which may improve their motor skills. Babies are often tempted to touch the satin mane and two plush arches.
---
Conclusion
Choosing toys for babies may be difficult, since they are too young to choose which they like best. Soft toys are an ideal solution, though, and babies will be delighted with any of the ideas included in this guide.