Tablets deliver one of the best ways for users to get the media features and functionality of a laptop or desktop in a truly compact and portable form factor. They can be expensive at times, and many tablet fans may be on the lookout for devices that come in at an easier price point. Consumers can benefit from learning about the best tablets available for under $400 as well as how to find these cost-effective tablets, including the option of bypassing the traditional brick-and-mortar retail model and looking for tablets on eBay.
1
Nvidia Shield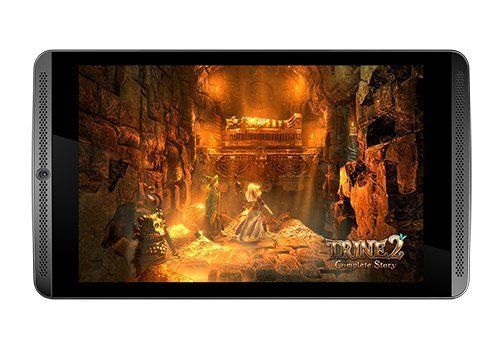 Consumers who love gaming get a good deal of performance out of the Nvidia Shield. With the Tegra 4 processor at its core, the Nvidia delivers detailed graphics for engrossing gameplay. Users can also leverage the Shield to stream game content from a PC, play games on a TV, or play games right on the tablet with an add-on wireless controller. The clean and simple form factor weighs in at only 388 grams, meaning that users need not sacrifice portability for the unit's enhanced graphics performance. The Nvidia Shield has an 8-inch display screen that delivers high-end graphics. In addition, a pair of front-facing speakers emits superb sound quality.
---
2
Google Nexus 7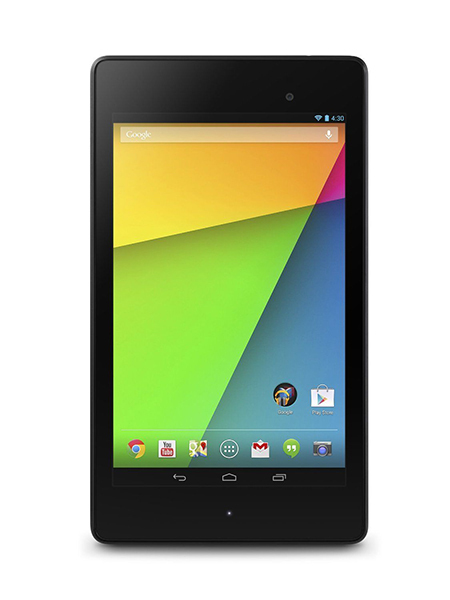 The Google Nexus 7 combines the streamlined minimalism of an Apple tablet with the diverse features and applications of the Android operating system. The 10-point touchscreen delivers intuitive control along with bright colours and detailed blacks as well as quality off-axis viewing. This makes visual media on this tablet a dynamic experience. User-friendly features on the Nexus 7 include Google Now, a proactive application that learns from a user's lifestyle and offers suggestions and guidance, such as traffic alerts, without prompting.
---
3
Apple iPad Mini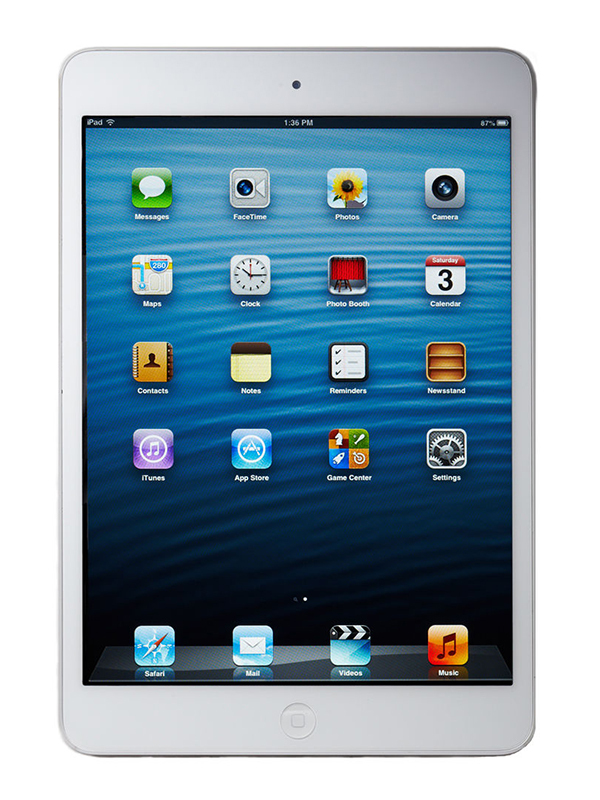 Users who covet the Apple design aesthetic and interface have a perfect compact and cost-effective answer to the traditional iPad in the iPad Mini. Called a "powerhouse" and "top-end tablet" by CNET, the Mini has a high-resolution 2048x1536-pixel display almost as precise and impressive as the iPad Air's. An A7 processor makes this a fast and ultra-responsive unit, while the Wi-Fi and LTE connectivity on this tablet is reliable and powerful. Finally, the battery's long-lasting performance capabilities mean that users can rely on the iPad Mini to serve as a truly mobile device.
---
4
Acer Iconia Tab A200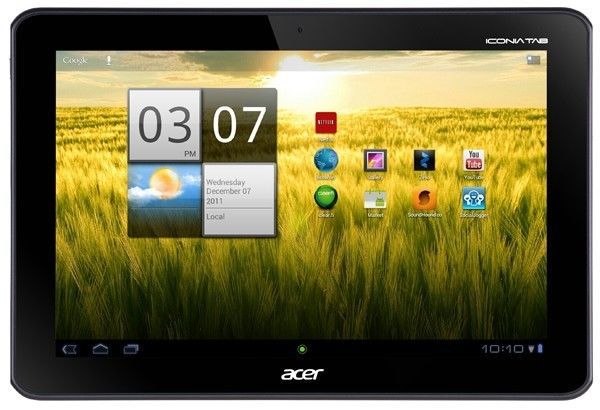 While the Acer Iconia weighs in at a higher weight than some tablets, its build quality and high-end materials make it a solid unit. The 10.1 capacitive LCD touchscreen delivers a resolution of 1280x800 pixels for an enjoyable visual experience. Australian users get access to not only the Android operating system at the heart of the Iconia Tab A200, but also user-friendly features, such as Aupeo personal radio, which can stream music and video content to a DLNA-enabled TV, the LumiRead eBook store, and the Acer SocialJogger social media aggregator. Additionally, this Acer tablet offers Acer's intuitive ring interface, which users can utilise to access volume control, customisable shortcuts, and bookmarks in one place.
---
5
LG G Pad 8.3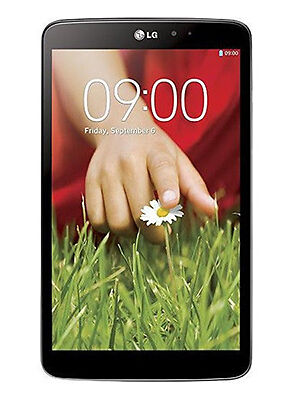 The first Android tablet from LG released in Australia, the compact G Pad 8.3 measures only 8.3 mm thick and weighs just more than 330 grams. According to PC World, this creates an ideal balance between portability and a screen large enough to deliver quality visuals. The capacitive touchscreen has a resolution of 1920x1200 pixels, giving users a true HD experience.
Ports on the G Pad include a mini USB, an infrared port, a mini SD card slot, and a 3.5 mm audio jack. Perhaps its most advantageous feature is the integrated QPair software that users can use to port this device with any Bluetooth-enabled Android phone, allowing them to answer texts and receive call notifications on the tablet itself.
---
How to buy tablets for under $400 on eBay
Whether you are planning to watch videos, surf the Internet, or get some work done, tablets offer great portability and functionality. By looking for options under $400, you get what you need from these devices at an affordable price point. When you are ready to purchase an affordable tablet under $400, take advantage of the wide range of devices available on
eBay
. To find the right tablet, use the search bar found on any page, and run a search for the desired product. You can then review all the items on the resulting list by clicking on the titles and visiting the product detail pages.