Known to help a child's emotional and mental development, toys are a vital educational tool, as they teach by doing rather than watching. While fancy plastic gadgets are attractive and catch the attention of little ones, traditional wooden toys can still hold charm (are more environmentally friendly). The best wooden toys for babies are beautifully made and durable, while also serving an invaluable purpose in development.
1
Teething Toys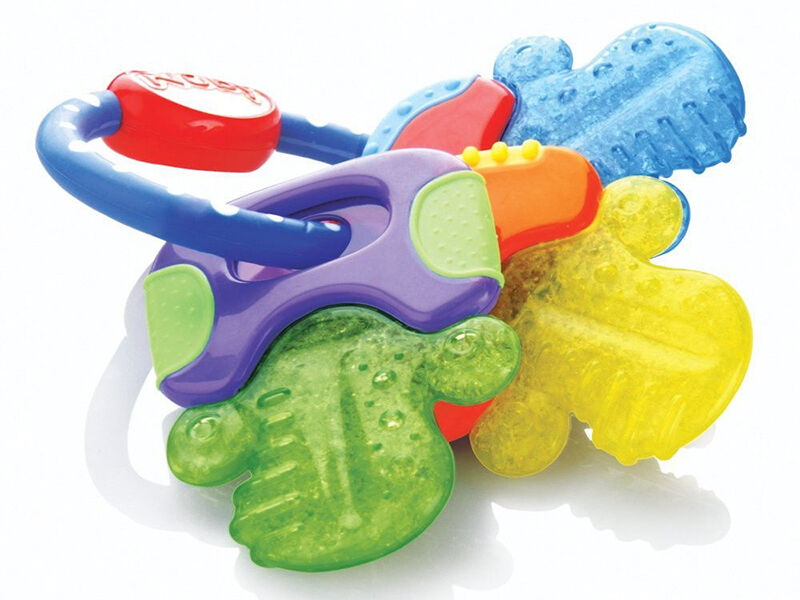 Because many wood toys are organic, anti-bacterial, and hypoallergenic, they are often safer than their plastic counterparts. A wide array of teething toys can be purchased for the baby once they are a few months old. These toys teach the baby how to twist and grasp, and can familiarise them with shapes and objects. Common teething toys include rings, loops, keys, animals, and dolls.
---
2
Grasping Toys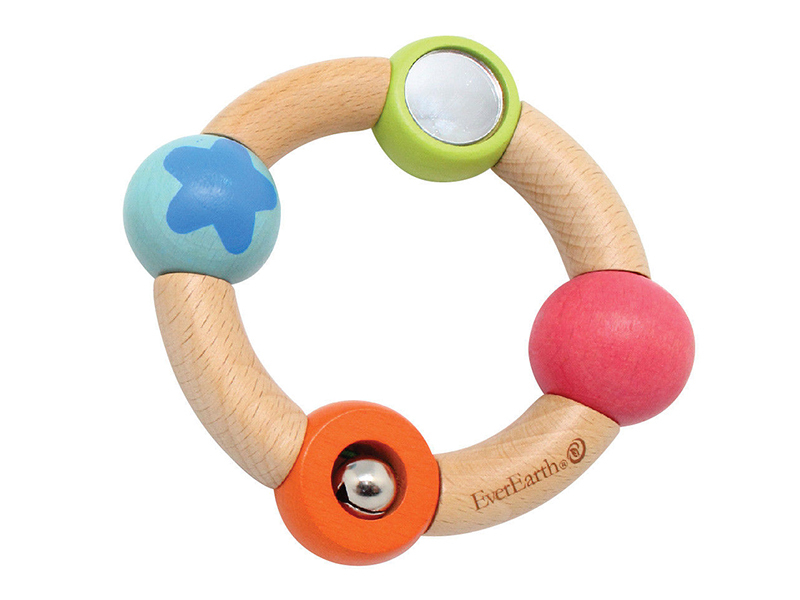 Grasping toys are great for building baby's hand-eye coordination, while strengthening wrists and forming operational skills. Popular toys made of wood include the hungry caterpillar, mouse, and the traditional rattle. Animal shapes are the most common, so if the baby grows tired of the elephant, just move on to the turtle.
---
3
Push and Roll Toys

Toys that can be pushed or rolled, such as wooden cars, buses, and trains are a wonderful option for babies who are at least six months old or otherwise able to crawl. Babies have a fascination with vehicles, and letting them learn how to make certain objects move in the direction they want benefits brain development and keeps them entertained for hours on end. Wooden toys are also significantly better than plastic ones because of their durability and the distinctive sounds they make.
---
4
Block Toys

The neat aspect of block toys is that babies can start by simply knocking down structures that have already been built. Once they are able to move around on their own and comfortably grasp objects, they can start to learn how to build things themselves, which helps improve thinking skills and hand-eye coordination.
---
5
Pop Up Toys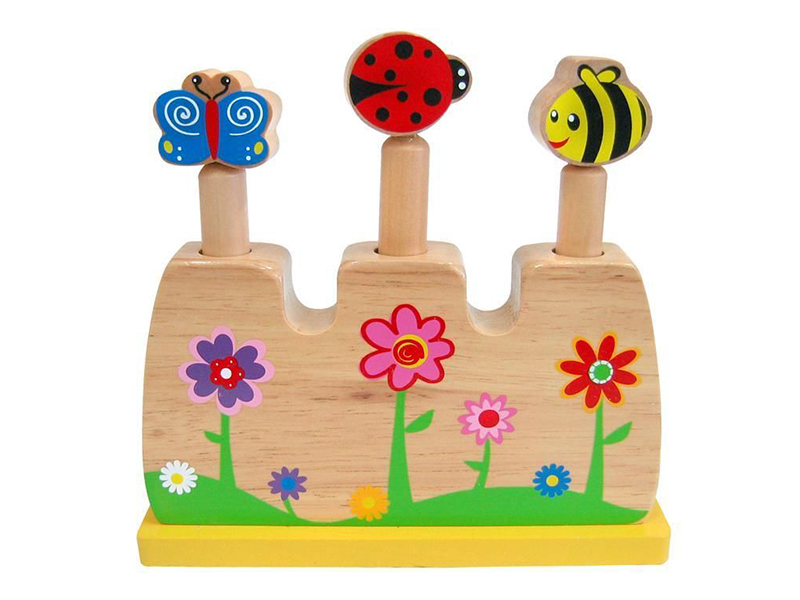 Pop up toys can be bought and introduced toward the end of a baby's first year. Pop up toys are stimulating, entertaining, and surprisingly instructional. They teach the child that if they do one thing, something else will happen. Learning how objects are interrelated helps the baby start forming a foundation for understanding cause and effect. On a lighter note, seeing a funny wooden face or silly horse pop up will certainly induce laughs.
---
6
Shape Learning Toys

Once the baby is eight or nine months old, they are able to start identifying shapes. Some shape learning toys require the baby to place wooden triangles, squares, rectangles, and circles through the appropriate slots, while others ask the child to match the shape with the outline on the chart. Others require that the baby slide the shapes down certain columns. A great way to build both motor and cognitive skills, shape learning toys are both fun and educational.
---
7
Walker Toys

As the baby begins to walk, they may feel unsteady and insecure. Wooden walkers have a low centre of gravity and are often stacked with bricks on the inside, which makes them a great stabiliser for crawlers who want to get out of the stroller and walk. These are designed with a durable outside layer to prevent injury and help toddlers build important muscles as they play.