Although wooden toys have been around for centuries, they have been replaced in the modern era by plastic toys. However, a wooden toy is perfect for a child because it involves more interaction. Instead of the child pushing a button to activate a noise or function of the toy, a wooden toy requires more imagination and can be pushed, pulled, turned, or connected with other parts. For parents concerned about the toxicity of plastic, wood is a natural material that is much safer for a child to play with.
1
Badger Barrel Top Wood Toy Chest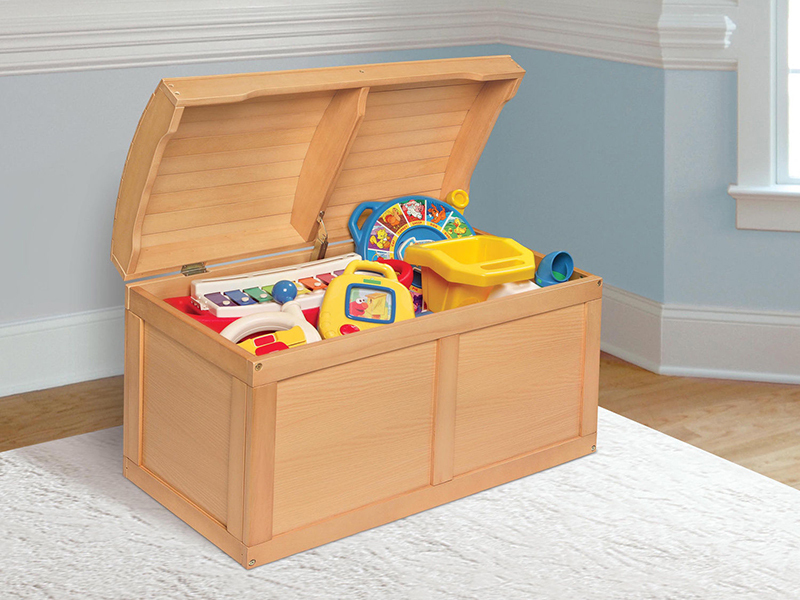 Teach your child the importance of responsibility and cleaning up after themselves by purchasing a wooden toy chest. Available in either light or dark wood, this wooden toy chest will help a toddler appreciate their toys by putting them away at the end of playtime. This will also help prevent injuries from tripping or stepping on loose toys. It includes an easy-to-lift lid that even a toddler can use. The lift has safety hinges that help protect their hands from the lid slamming down on the fingers. The chest can hold many toys since it measures 33-inches long and 17.5-inches deep.
---
2
Little Tikes Premium Wood Kitchen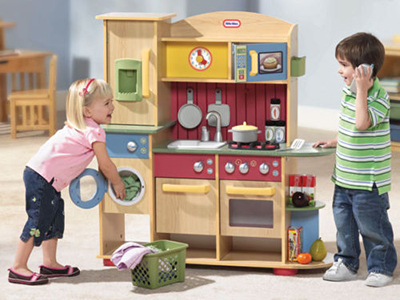 Let your child's imagination run rampant with the Little Tikes Premium Wood Kitchen. Intricately designed to feature every aspect of a modern kitchen from the microwave to telephone to laundry machine, this kitchen will provide hours of entertainment for a toddler. Made from durable wood, this kitchen is not only built to last, but it also does not contain any plastic parts that emit dangerous chemicals. Features include a faux dishwasher, oven, double burner stove top, and a refrigerator with ice dispenser.
---
3
Shape Sorting Cube Classic Toy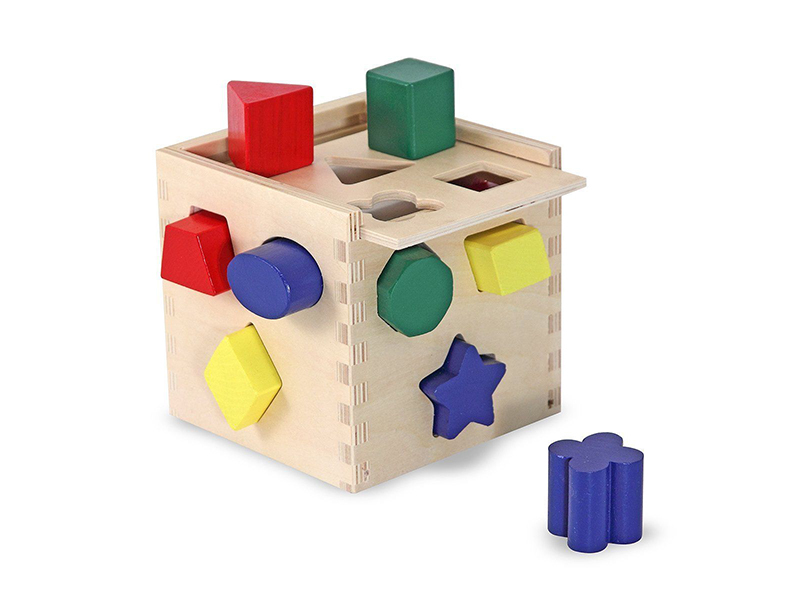 The Shape Sorting Cube Classic Toy from Melissa and Doug is designed for fun and education. Teach your child numbers by counting the different coloured wooden objects. Learn about shapes like a star, triangle, circle, and hexagon by having the child put the right block in the right shape.
---
4
Deluxe Pounding Bench Toddler Toy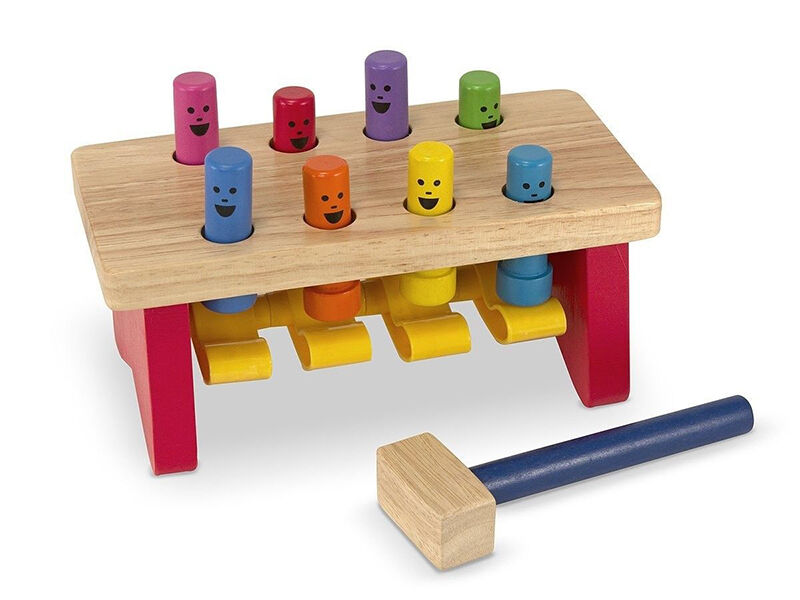 Made from durable wood, the pegs on the bench easily go up and down while also being removable. Since every peg is a different colour, your child can learn to count by removing only the blue, yellow, purple, or red blocks. The child will be able to hone their fine motor skills by using the rubber mallet to push the pegs farther into the wood.
---
5
Hi-Rise Wooden Dollhouse and Furniture Set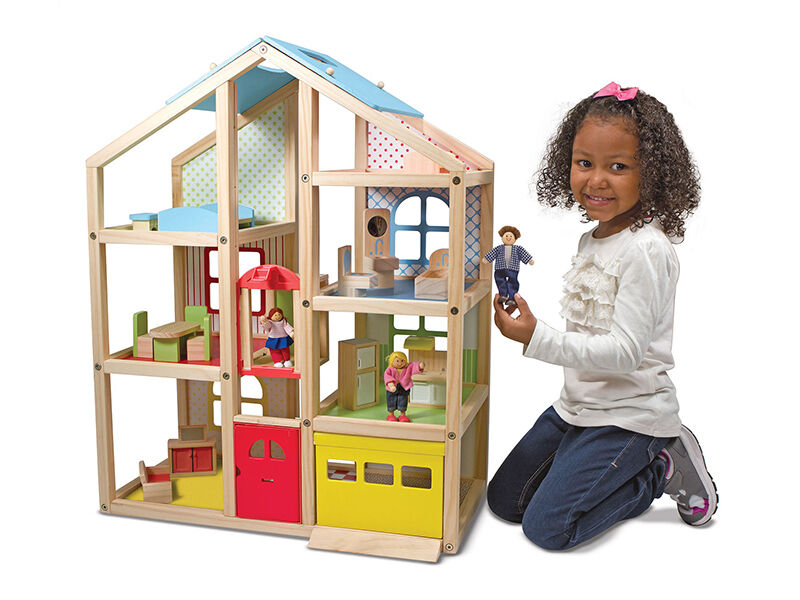 Suitable for ages three and up, this dollhouse has many working parts and is made from an all-wood frame. Let your child's imagination flow, as they use the elevator to take one of the dolls from the entryway up to the bedroom on the third floor. Other features include a garage with a working door, a kitchen with a table, and a bedroom with complete furniture set in bright spunky colours. The set includes three figurines and fifteen pieces of furniture.
---
Conclusion
Although plastic is the predominant material for toddler toys, wood is quickly making a comeback. Not only is it more environmentally friendly, but there is less danger of a toddler swallowing small pieces of toxic plastic. The durability of wooden toys means they can last throughout childhood and even be passed on to future generations.