Better Performance & Life for NiMH - Ni Cad Rechargeable Batteries
Before you believe you require a replacement battery
Just try this step first, remove your battery from your appliance, place your battery in the freezer for 4 - 6 hours, remove from the freezer, dry off any frost and place straight on charge for the period of it's normal recharge cycle, this will remove any memory that the battery may have, if this process works then your battery is fine, this process can be repeated as often as you believe it requires, if this doesn't work then read on!



A few things to look at or look for when buying rechargeable batteries
The number of recharge cycles the battery can do as per manufacturer Performance rating

For how long the battery can hold power

The amount of power the battery can hold IE mAh (Milli amps per hour) The higher the No The Greater the Power Flow
More importantly the Battery Brand or the Highest price does not at all mean a better product or performance, and even a new battery you may have to put under the above procedure as you don't know what state or condition your new battery is in. It could be a year old although you just opened the packet remember this, it more than likely came from overseas so that's 1 week to the dock + 6 weeks on ship to Australia 4 weeks in Customs the off to a Bond store for distribution and who knows how long it sat on the shelf before you come along.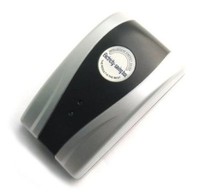 USB AA & AAA Charger Battery Powered Mountain Bike Electric Power Saver Box

Better Battery Performance & Life for Lead Acid Batteries
Now as for Your Car Battery in the mid 1970s Battery Construction Changed & to cut on Material manufacturing construction costs the insulated air gap was no longer constructed into the base this change in construction reduced it's Life expectancy From 7 years to 3 if your lucky then Later came the option of the Maintenance free Battery which can't be re-hydrated so is lucky to last 2 years, But there is a couple of old school trick to good stable Battery Voltage & Long Life from your car Battery.
Insulated Under the Battery with at least 5mm thick Rubber, This is more important through the winter months, ( Try Clark Rubber ) & it only has to be the size of the contact area.
Keep your Battery Fluid up to the levels & Keep the top of the Battery clean, Do note Boiled water is fine for topping up your Battery it's also Great for removing corrosion, you do not have to use distilled water, but tap water is Not advised due to its chlorine and fluoride content. Oh Apply Vaseline to any corroded Terminals.
Remove yourself from believing that it would have been done in your service I say this as a Fully Qualified Mechanic as some shonky work shops & Dealer ships, I have had employment with have actually directed me, not to check the Battery in a Full Service as I Quote " We Sell Batteries, We Don't service them " & Here I am thinking a happy customer is a customer who comes back & refers more work your way.
If you sense your battery is dying try INOX Battery Conditioner (Available at Bursons) it's very good & in 90% of cases it will save you money, I have even used it on my Ride on Mower which I admit sits in the shed & is rarely used, But I can tell you with any vehicle that's EFI If the Battery Voltage is out side of 13.2 volts it often has an adverse affect on your cars Performance & even the Fuel consumption, a big spark at the right time & Good Fuel Pressure can make a huge difference, as if the Engines management computer is not getting the correct information the side affects are amplified to a list of faults that all end up to costing you & affecting you lifestyle.


If you can appreciate the time I've put into sharing this guide with you and feel it's useful information for others, please take the time and effort to vote on the link below, note that you will have to sign in your password to validate your vote, and thank you.