Beverly Hills Chihuahua - The Dog Movie
Beverly Hills
Chihuahua
makes superb viewing for all
dog
lovers. All
dog breeds
are catered for in this movie and if you are a
Chihuahua
lover then this movie is for you. It is produced by Walt Disney Pictures and although it may be classed as a child's movie, it can be enjoyed by all ages.
Jamie Lee Curtis plays a super rich business owner who lives in a huge mansion in Beverly Hills, California (not Sydney, Australia). Her greatest love and most precious possession is her
Chihuahua
, Chloe. Chloe's voice is by Drew Barrymore. Chloe's character is that of a spoilt little rich kid. She wears 5 different dresses during the day and has a diamond collar. She also wears little booties to keep her feet (paws) clean.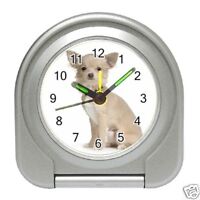 There is also a male
Chihuahua
called Papi (voiced by George Lopez) who is owned by the gardener and is madly in love with Chloe. As Papi is a commoner, Chloe won't give him the time of day.
The first scene shows Jamie Lee Curtis rushing into the beauty parlor with her bag. She then takes Chloe out of the bag and puts her on the grooming table. This isn't your every day beauty parlor, but a beauty parlor for dogs. There Chloe meets with her friends, a
Yorkshire Terrier
who is having foils, a
Poodle
, a
Pomeranian
and a
Pug
. These are the rich kids of Beverly Hills.
I am not going to tell you the whole story because that would spoil it for you. However, I will just give you an outline of the plot.
Jamie Lee Curtis has to go overseas on business and entrusts her precious Chloe to her irresponsible niece who is given very strict instructions for Chloe's care such as which dress to put on at what time and various social engagements that Chloe has to attend. Does she do this? NO. Does she go on holidays to Mexico with her friends? YES. Is Chloe dognapped? YES. During this adventure, Chloe meets Delgado, a
German Shepherd
(voiced by Andy Garcia). They meet many other
dog breeds
along the way as well as a group of
Chihuahua
refugees. To find out what happens to Chloe, Papi and Delgado you will just have to see the movie. Enjoy!!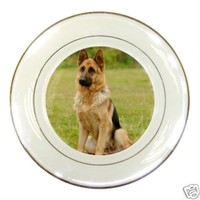 If you have a Chloe or even a Papi, then visit my store,
Personalised Dog Gifts
, where you can put their picture on any of my items. If you wish to hear more doggie news, please feel free to subscribe to my
newsletter here
. If you have any enquiries and wish to contact me, just click
'contact me'
.