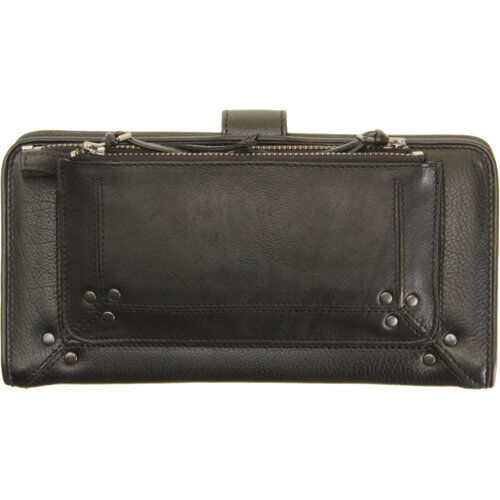 Wallets offer a convenient and stylish way to carry around bank notes, coins and other small essentials. Wallets can be found offering a wide array of different materials, styles and designs, which can both meet the needs of the user and match with their own personal style. A wide range of different styles and designs of wallet are available, and can offer different features such as clear pockets to hold ID cards, while larger wallets may include space for a check book. One of the defining characteristics is how a wallet folds, and bifold and trifold wallets can offer different advantages. A wide range of both bifold and trifold wallets can be found on eBay.
Choosing a Wallet
There are a number of key factors to consider when purchasing a wallet, in order to get the best one to meet any needs.
Wallet Types
A number of different types of wallet are widely available. These wallets are designed for different uses, and frequently offer different features. Some wallets may combine the features of multiple types of wallet.
| | |
| --- | --- |
| Check book | The check book wallet is designed so that it can store a check book, as well as bank notes, without causing them to fold and crease. This can be a particularly good choice of wallet for those who regularly write checks. These wallets are often of a larger size, and are often tri fold in design. |
| Clutch | A clutch wallet offers a similar design to a purse, and is available in an enormous range of styles. Clutch wallets are designed so that they can be carried in one hand. |
| Coin | Coin wallets are particularly useful for those who find themselves carrying around a great deal of coins. They are designed so that they can securely hold coins without risk of them falling out of the wallet, and can sometimes be similar in design to a coin purse. |
| ID Wallet | An ID wallet is a highly practical type of wallet. Small and thin, these wallets are designed so that they can hold a number of different ID cards, typically in clear pouches so they can be displayed without being removed. ID wallets will often be bifolding. |
| Envelope | Envelope wallets are long and thin wallets. These can often hold check books and bank notes easily, and some may offer a compartment for a mobile phone. |
| Mini Wallet | The mini wallet is a compact and convenient type of wallet, typically similar in design to that of an ordinary man's wallet. |
| Opera Wallet | Also available are opera wallets. These durable and secure wallets are made out of hard materials, such as plastic, and snap shut. They can be ideal for keeping in a handbag. |
| Travel Wallet | For those who travel frequently, a travel wallet may be a good choice. Travel wallets offer compartments for train or airline tickets, and may also include space for a passport or ID cards. |
Wallet Materials
A key factor to consider when purchasing a wallet is the material that it is made out of. Materials can offer different benefits and styles, and some may choose a wallet material which matches an outfit or a handbag.
· Leather wallets are a popular choice. The material offers a distinct texture and appearance, which many find appealing, and is also durable and resilient. Leather wallets are also available in a range of different colours. More affordable faux leather is also available, which can offer a similar appearance to real leather, while patent leather is a type of leather which has been treated to give it a high gloss.
· Many wallets make use of synthetic materials, which are affordable and can be found in a wide array of different colours and styles.
Different Features of a Wallet
Additional features may also be offered by some wallets, which can make them more suitable to different needs.
· Some wallets are available which have been treated to make them waterproof. This provides additional protection for any items which may be kept in a wallet, such as money, cards or check books. This can be a useful feature for those who keep a wallet on their person, rather than in a handbag.
· Some wallets, particularly trifold wallets of a larger size, feature an organiser. These wallets will include a large number of pockets and compartments which can be useful for storing currency and check books as well as other useful items such as stamps. These wallets are versatile, and a great choice for those who like to keep their wallet organised.
Trifold and Bifold Wallets
There are a number of key differences between trifold and bifold wallets which can make them more suited to different purposes.
· Bifold wallets fold only once, with two sections of the wallet. These wallets are often smaller, and make room for fewer items. it is also more likely that any bank notes place into the wallet may be folded and creased.
· Bifold wallets are also often more convenient than trifold wallets, particularly for those who prefer to keep their wallet in their pocket. They can more easily fit into a pocket, as they are slimmer, and often also smaller in size.
· Trifold wallets have three sections, and fold twice. These wallets are often thicker than bifold wallets due to the amount of folding, though can sometimes take up less space in a pocket, depending on design.
· There will often be more room in a trifold wallet for notes and coins, as well as compartments for check books and other items.
· Both types of wallet will typically be of the right size to fit in a pocket, though larger wallets are available depending on their design.
How to Buy a Wallet on eBay
An enormous range of wallets of all types, including bifold and trifold wallets, can be found on eBay.
· The full listing of available wallets can be found under the Wallets section of the Women's Accessories category, through the Clothing, Shoes, Accessories portal.
· Wallets can be arranged by different categories, such as by price, material, colour and brand, making it simple to narrow down the available listings.
· Key information about a wallet, such as the type of a wallet and whether it is bifold or trifold, is often prominently displayed in the item listing, making it easy to quickly identify if an item meets any specific requirements.
· Further information about an item can be found on the item page, along with information about the seller such as item reviews and feedback ratings. This helps to ensure that a purchase can be made with confidence.
· If a particular wallet is required, it may be easier to use the search function. Simply entering a keyword into the search bar found at the top of every page will return relevant results, from a specified category or from across the site.
· Don't forget to look out for any deal on wallets which may be available under the Accessories section.
Conclusion
The wallet is both a useful, practical item and a stylish fashion accessory. There are many different types of wallet available which can meet a variety of needs, from the larger, versatile organiser wallet to the small, slim card holder. Wallets can also offer an enormous range of different colours, materials and styles. Bifold wallets have two parts, and are often slimmer and smaller, making them a convenient choice for those who keep their wallet in their pocket, while the thicker trifold wallet has three sections and is often larger. A wide of range of bifold and trifold wallets can be found on eBay.