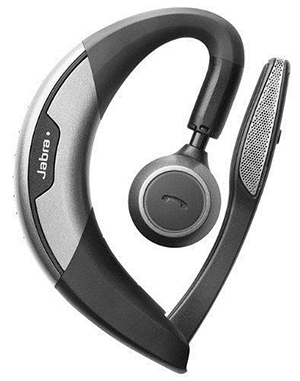 When shopping for a Bluetooth headset, it is important to consider factors like comfort, price, sound quality, battery life, and style. With so many Bluetooth headsets on the market, it can be a daunting task to try to find the perfect one. However, eBay offers one of the largest selections of available Bluetooth headsets on the market along with easy to understand guides to help with the buying process.
Benefits of a Bluetooth Headset
Using a bluetooth headset allows a person to talk to their friends and coworkers anytime, anywhere without the inconvenience of being tethered to a wired device or a land line phone.
Factors to Consider When Shopping for a Bluetooth Headset
When shopping for a Bluetooth headset, be sure to consider features like the quality of its noise cancellation, how clear the sound quality is, and how easy it is to pair the headset with your Bluetooth enabled phone.
Call Quality
Because Bluetooth is using wireless technology, phone calls through a headset often sound slightly distorted or computerized. While this is common, it is important to find a headset that makes the caller's voice as crisp as possible.
Noise Cancellation
While it is still important to be able to hear outside noises like a car horn or police siren, it is critical that the headset be able to block the majority of ambient sounds. While driving in a car or walking through a park, the better the headset, the less likely it is that you will hear the wind whooshing through the air or a dog barking in the distance. The more microphones that a headset has, the better it does at noise cancellation. Advances in technology have allowed for microphones to become more and more advanced. As a result, microphones are now able to block out ambient noise by better amplifying the sounds that are being transmitted through the headphone. As a result, if a headset has more than two microphones it will better at noise cancellation. Consequently, look for a Bluetooth headset with at least two microphones for the best outside noise cancellation.
Battery Life
As a general rule of thumb, the larger the headset, the longer the battery life. This is true because the headsets have more space to fit a larger battery inside. While you may have to sacrifice some style for the increased bulk, you will get a substantial increase in battery life. Make sure to research whether or not a headset includes an in-set charging port or dock, as otherwise users will be required to completely replace the batteries once they have drained.
Comfort and Style
Because comfort is subjective, the only way to know whether a Bluetooth headset will work for you is to try it on. With that being said, you'll want to find a headset that sits comfortably in your ear without causing any pain. Additionally, it is sometimes more comfortable to purchase a headset that wraps around the entire ear, and such designs deliver better sound quality and are more secure on the head. Many of the headsets on the market are available in a variety of colours and styles.