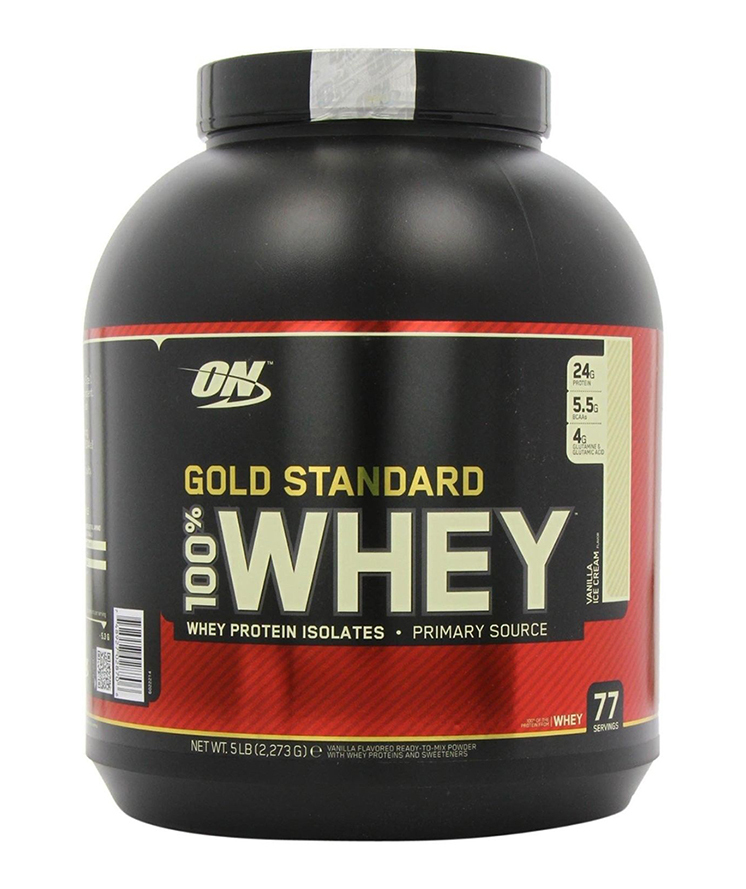 One thing is for sure, no one muscle shredding programme works for everyone. Every person has a specific metabolism, which burns different amounts of calories a day determined by lifestyle. Bodybuilders looking to shred those extra pounds for that lean sculpted look have to be specific (and intentional) when aiming to hit that lean, often coveted appearance. Here are seven bodybuilding dieting tips to help develop a lean, ripped physique many body builders strive for.
1. Eat, Then Eat Some More
Calorie deprivation leads to muscle loss and water retention. This in-turn provides a smooth and soft look. The exact opposite of what a bodybuilder wants. The key is to eat a balanced meal every 2 to 3 hours during the day. This takes time and planning, but can be done with practice. There are several books and magazine publications available on eBay to help with bodybuilding diet plans.
2. Protein: The Building Blocks of Muscle
The daily requirements of a bodybuilder differ only by the goal of the individual. A rule of thumb is to eat at least one gram of protein per gram of body weight every day. The best sources of protein are chicken, turkey, fish, lean grass fed beef, and whey protein powders.

Whey protein powder comes in a vast variety of flavours and types. When shopping for protein powders, chose either whey concentrate (less filtered and not as pure) or whey isolate (filtered whey that can be up to 90 per cent pure protein).
3. Eating Fat Means Getting Fat
A common misconception is fat will make a bodybuilder look smooth and out of shape. Once the right types of fat are consumed, a bodybuilder's physique will look healthy and muscular. They key is to understand what fat is essential.
Omega 3s
Both fish oil and olive oil are great sources of omega 3 fatty acids. Working out regularly can cause wear and tear on joints, tendons and ligaments. Omega 3 fatty acids help keep these areas of the body working properly.
Coconut Oil
With each passing moment there is more research showing the benefits of coconut oil. Originally thought of as a bad fat, due to the high saturated fat content, it is now looked at as an essential fat due to the speed it is absorbed into the body. Coconut oil provides several uses outside of eating it. Bodybuilders will find a refreshing flavour when used to prepare meals.
4. Learn From Others
Reinventing the wheel can be a daunting task. The key is to learn from the pioneers who paved the path. Learning and applying bodybuilding tips from others can provide a shortcut to a lean, athletic, and muscular look, including what equipment to buy and what supplements or techniques might be useful.
5. Drink More Water
Water is they key ingredient in showing off a bodybuilder physique – 79 per cent of muscle and kidneys are made up of water, while the body (in its entirety) is made up of 60 per cent water. Having water within arm's reach helps with getting that required water intake. Buyers and shoppers of eBay can find litre water bottles to help them keep track of water consumption.
6. Sleep
Everyone knows they should sleep more. For the bodybuilder, sleeping provides a crucial time for repairing, rejuvenating, and growing. Stress, work, and exercise cause the body to wear down over time. Sleep deprivation will destroy that hard-earned muscle in short order. One way to help get a good night's rest is through using a sleeping mask. Sleeping masks block out extra light providing a better night's sleep.
7. Cardiovascular Training
One aspect of getting a lean bodybuilder physic is cardiovascular training via exercise equipment. It is the easiest part of your workout to skip as it's sometimes considered time consuming and more often mundane. Interval training, on the other hand, is one sure-fire way to get your heart rate up to burn body fat. Performing three to five movements with minimal rest will help your efforts provide the quickest results. Reliable sellers on eBay offer plenty of gym equipment to choose from to cater to the shopper's needs.
How to Buy Bodybuilding Products on eBay
Sellers on eBay offer a diverse selection of products to help you achieve your bodybuilding dieting goals. Instead of focusing on a broad range of products, you can focus on specific items by typing more refined details into the search box. For example, using the phrase, "1 litre water bottle" will provide only those bottles able to hold 1 litre of water. From publications offering bodybuilding dieting tips, protein powders to help keep muscle mass, and finding the best types of essential fats, trusted sellers on eBay has everything to help you achieve success.