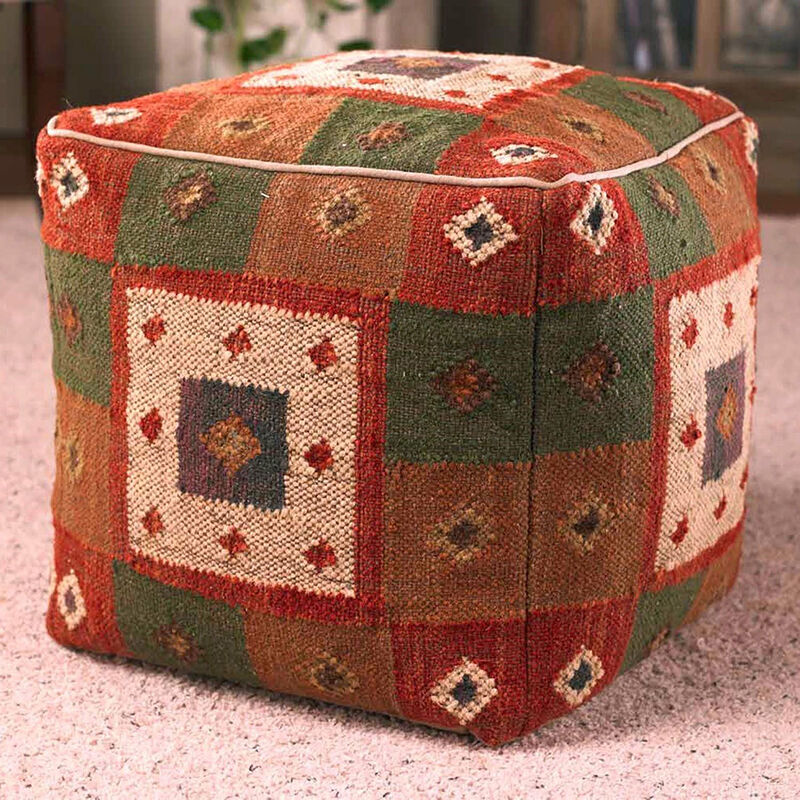 Short for bohemian style, boho chic is an eclectic mix of vintage and modern. With the stylish sensibility of the romantic Bohemian era, this budget-friendly style dresses up any apartment. Clusters of framed prints, cushions, and layered rugs create moods ranging from subtle to vibrant. An attitude that encompasses a constellation of styles, boho decor can blend exotic India, shabby chic, hipster, and Mediterranean. These fascinating pieces are plentiful on eBay, ready to create a beautiful, comfortable space.
Furniture
Shoppers can blend several furniture styles for a boho apartment that reflects their personality. Boho chic brings the luxurious, eccentric settings from the film "Moulin Rouge" to mind, and consumers can recreate that vibe with cleverly chosen pieces.
Seating
An airy rattan peacock chair is a gorgeous focal point. Shoppers can rotate cushions with different colours and patterns for a fresh, affordable update. Mixing decades and styles creates the unexpected, such as a whitewashed farm table surrounded with Lucite Louis ghost chairs. Shoppers can drape and wrap fabric on chairs and sofas for a luxe touch.
Tables
Tables serve as a blank canvas for candles, photos, and sculptures. Buyers can arrange an eclectic vignette with a single focal point or a cluster of items. A small glass or silvertone lamp perched on a stack of books turns traditional decor into a visual delight. Buyers can repurpose steamer trunks and milk cans as tables.
Shelving
Shoppers can fill a distressed cabinet with vintage china and pressed glass, then drape it with an antique shawl. Bookshelves show off asymmetrical arrangements of books, interspersed with vases and framed photos. Shelves light up with glass pieces such as bottles and fishing floats, especially when set against a window.
Beds
Shoppers can drape translucent fringed panels or beads over a bed. Paisley, mandala, and tie-dye bedding complements the room's decor. Adding decorative bed and floor pillows softens the room.
Lamps
A vital decor element, lamps provide illumination and a focal point. Shoppers can enhance floor, hanging, table, and accent lamps with buttons, fringe, or tiny bells. Vibrant Chinese lanterns can combine with vintage crystal chandeliers.
Wall Art
Wall art connects and defines a room's look. Consumers can choose styles such as Indian, Marrakesh market, Mexican folk, farmhouse, beach house, and a hippie vibe. Hanging beaded vintage dresses or delicate silk shawls adds insouciant style to any wall. Buyers can hang child-sized wood chairs along the rafters, accented by natural baskets or old-fashioned hearth brooms.
Textiles
Tapestries, weavings, and woven rugs lend texture to any wall. Natural materials such as feathers, wood, stone, shells, glass, and ceramics create an unmistakable bohemian feel, as do colourful plates displayed alongside framed mirrors. Synthetics tend to diminish the boho mood. Gorgeous sheets draped from the ceiling and walls turns a plain room into an enchanted bower.
Artwork
Bohemian decor includes vintage cocktail and concert posters, reproductions of favourite paintings, and original artwork. Rather than arranging frames uniformly, shoppers can hang them in uneven clusters.
Curtains
When it comes to curtains, anything goes if they blend with the room's relaxed vibe. Rich Indian colours, patterns, and textures fit a boho room as easily as sheer off-white curtains gathered in the middle. Tabbed natural cotton curtains fit a beach house look, as do long, flowing sheer panels.
Carpets
Floor coverings tie the room together, including styles such as Persian or Oriental rugs, braided rugs, and oceanside favourites such as sisal and rattan. Hand-woven areas rugs under tables add interest.
Accessories
Accessories are key to a boho apartment's look, including brass Indian candlesticks, stone or enamel vases, and pottery from around the world. Bowls hold shells, flowers, beach glass, and moss.
Colours
Shoppers can collect decor from a single style or mix them for a truly eclectic look. Mixing styles such as shabby chic and beach house by tying the colour schemes together is a creative way to create a boho apartment.
Mixing colours from different styles blends well when the hue intensity is not wildly disparate. The corner of a shabby chic room looks great with a pop of colour from golden yellow glass or garden flowers. For a shocking contrast, vibrant pink and electric blue brings Mexican folk art to mind. The joy of decorating comes with the unexpected, and an out-of-place piece often enhances the look.
How to Buy Boho Decor on eBay
Begin your search on eBay and discover a rich resource of furniture, accessories, and fabrics. Simply type an item's name in the search window on any eBay page, such as "vintage wall mirror", and browse the listings. You can refine your search with details such as colour, style, and materials. Become familiar with the seller's customer feedback and delivery policies. Sellers on eBay offer a vast array of listings to help you transform any apartment into a boho paradise.