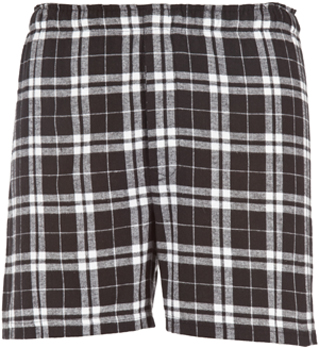 Boxers and briefs are the two most popular styles of underwear on the market.
They both have their advantages and disadvantages and vary in ways that affect comfortability, size, material and support.
There is a wide range of materials used for both boxer shorts and briefs and they both share some of these materials. However, there are boxers available in materials that briefs cannot be purchased in.
Both boxers and briefs are popularly bought and widely available on eBay, both at affordable, sensible prices that do not necessarily represent the prices that are found in stores or elsewhere online.
If one is undecided between boxers or briefs, this guide should help with the decision as to which style to go for.
Boxers: A History
· 1925 saw the invention of boxer shorts by famous boxing clothing manufacturer, Jacob Golomb.
· He replaced the shorts worn by boxers that had a leather belt with an elasticised waist to allow for added comfort and a better range of movement.
· They lost popularity to briefs around the late 1930s to early 1940s.
· Their popularity has fluctuated since then, but they are now an extremely popular form of underwear amongst men.
Features of Boxers
· Boxers are alternatively referred to as boxer shorts.
· Whilst they are basic in design and shape, they have a fitted leg that does not taper and is loose.
· This allows for a lot of breathability and allows the wearer to keep cool in warm conditions.
· The leg of boxer shorts end at the halfway point between the top of the leg and the knee. However, depending on the brand, some may be shorter and some may be longer. The mid-way point is a traditional form of boxer short.
· Boxers are light to wear due to the materials used in their manufacturing and will have an elasticised waistband to allow for slight adaptability to different body shapes, as well as for added comfort.
· As far as support is concerned, boxer shorts do not offer much. This is down to their looseness. For this reason, and despite their original design purpose, boxer shorts should not be worn during strenuous physical activity.
· However, one of the advantages of boxer shorts is that, whilst they have a traditional white design, there are now a range of different colours and prints available to purchase.
· Boxer shorts will also usually have a button-up front fly.
Boxer Materials
· Most boxer shorts are made from cotton.
· Cotton is a light material that is very breathable.
· This means that boxer shorts are considered to be very comfortable when worn with loose clothing.
· On the other hand, when worn with tight clothing the silhouette of the shorts may be able to be seen. Also, the ends of the short may ride up and cause discomfort.
· The cotton may also be combined with polyester to create a more affordable version. However, the comfortability remains similar to that of 100% cotton boxer shorts.
· More luxurious and less affordable boxer shorts may be made from other materials such as silk. Silk is smooth and increases the comfort level of the wearer but does not do much in terms of support or discretion when wearing the likes of tight suit trousers.
Briefs: A History
· The first time briefs were sold was in America in 1935.
· They bore an extreme resemblance to jockstraps worn at the time by athletes who required additional support whilst exercising and playing.
· They became extremely popular and were being sold in the United Kingdom 3 years later.
· From then on, the 'briefs' design has taken off and is popular around the world.
· There are many different names given to briefs. These include 'Y-Fronts', 'Jocks' and 'Jockeys'.
Features of Briefs
· As opposed to boxer shorts, briefs are nowhere near as loose fitting and light.
· Briefs are tight to the skin and do not have much give.
· This tightness provides a level of genital support that the boxer cannot provide, as their fit means that the anatomy of the wearer is kept in a fixed place at all times.
· Therefore, briefs are much more suitable for wear during physical exercise and sporting occasions than the likes of boxer shorts.
· Briefs are given the nickname 'Y Fronts' because of the design of the front fly.
· In terms of leg length, brief material will end at the upper thigh and go round to cover the buttocks of the wearer. This means that there is usually only 5 inches of material between the elasticised waistband of the brief and the bottom of the 'leg'.
· The basic premise of the brief is to provide the support of a jockstrap, but with added comfort for the everyday wear.
· Briefs are also much more suitable for wear under tighter trousers or sports kit.
Brief Materials
· Briefs are made from several different materials.
· Briefs are most notably made from cotton, much like boxer shorts.
· Cotton is popularly used in the manufacturing of briefs. Due to their tight nature they require a certain level of breathability and lightness, so to ensure that the wearer does not get too hot.
· If the wearer of briefs does get too hot, the tightness of this kind of underwear can lead to chafing, something that can easily be avoided alongside a lighter material.
· If one wishes to purchase briefs for sporting purposes, they can be found in Lycra. This adds to the support and flexibility of the briefs, as well as the breathability and sweat moisture retention.
· Again, much like boxer shorts, cotton is often combined with polyester to create a more affordable and reasonably priced pair of briefs.
Boxers vs. Briefs
The decision as whether to buy boxers or briefs is one that can only be based on personal preference and should be a subjective choice. There are two things that can help decide between the two, support and comfort. The following table underlines what both boxers and briefs have to offer within these perimeters:
| | | |
| --- | --- | --- |
| | Boxers | Briefs |
| Support | Boxer shorts do not provide a high level of support. This is why they are not recommended for wear during exercise or underneath tighter items of clothing. | If support is a priority then briefs are recommended. They are designed to cup the genitals to prevent excessive movement. |
| Comfort | When worn with looser clothing boxers provide a higher amount of comfortability than briefs. They provide breathability but can ride up if worn with tight trousers or shorts. | If purchased in the correct size then briefs can provide a certain degree of comfortability. However, their tightness can lead to chafing and discomfort. |
If one wishes for both support and comfort, there is another solution. A recent development in underwear has seen the introduction of the boxer briefs. These combine the advantages of each style of underwear to provide a hybrid undergarment, which provides both support and comfort for the wearer.
Buying Boxers and Briefs on eBay
One of the best places to purchase boxers and briefs is an auction site like eBay. With the site allowing buyers to buy as though it is an online retail store via the Buy It Now option, or to make a Best Offer, prices can be found that will often undercut those found elsewhere. Furthermore, eBay's unique selling point is that it allows buyers to purchase boxers and briefs via an auction by placing a Bid for their chosen item. What is more, the site also has a Deals section that provides buyers with specially chosen deals on men's underwear.
To use these buying options and find a suitable pair of boxers and briefs, head to the Fashion section of the site and head to the Men's Clothing listings. Select the Men's Underwear refinement tab before choosing either Briefs or Boxers filter tab, depending on personal preference. To look for certain materials, type in the require material in the keyword search bar. The same can be done for the search for specific sizes, too.
Be sure to check out the product fully, including the description, images and seller's feedback to make sure that the sale is honest and secure.
Conclusion
As previously said in this guide, it is entirely up to the buyer as to which style of underwear is preferred.
Both have their advantages and disadvantages, and even if a decision cannot be made there is the option to have the best of both worlds by buying boxer briefs instead.
In terms of buying, it is important to know what is preferred before diving into a purchase. This is just to ensure that the purchase is a sensible and cost-effective one.
Furthermore, always read eBay and PayPal's terms and conditions before finalising a purchase.