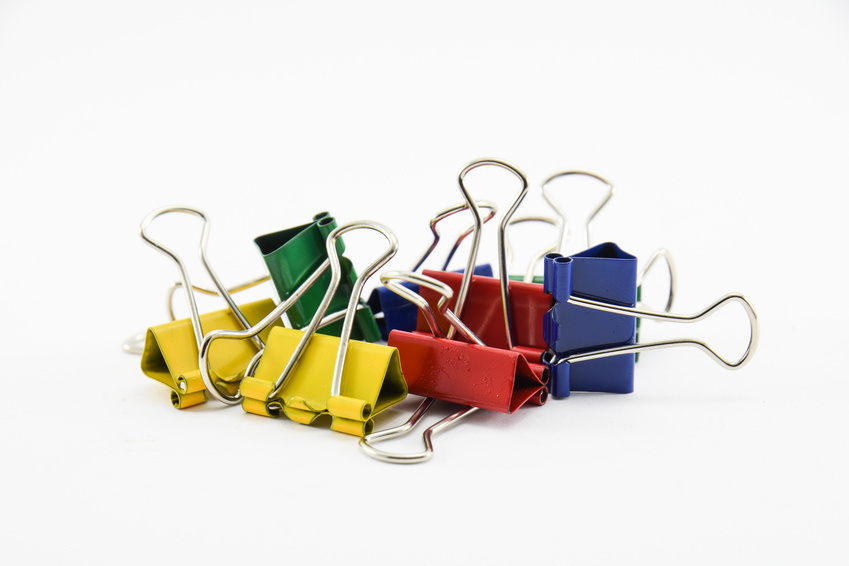 Bulldog clips are a strong type of binder clip that arrived in the 1940s, primarily meant to hold large amounts of paper together. It's specifically designed to be quickly removed (unlike a staple) and not leave any marks or holes on the documents.
Purchasing bulldog clips is a straightforward process, as long as certain factors are carefully considered.
Functions for Bulldog Clips
Bulldog clips are a common office supply throughout Australia, as they can do everything from bind a lengthy yearly expense report to safely wrap multiple computer cables. In the art studio, bulldog clips can be used to organise a series of drawings or help assemble scrapbooks. At home, these clips can do a myriad of tasks: reseal a tea bag, hold photos on a wall, mark a place in a book, act as a fashionable hair clamp, be a money clip, and many more.
Materials Used to Make Bulldogs
Bulldog clips are typically made of steel. Sometimes, the handles are coated with black oxide to enhance resistance to corrosion. For those who want the strongest and sturdiest bulldog clips, choose steel ones that are nickel-plated; the nickel layer makes the clips look sleeker and makes it more wear-resistant. A small percentage (due to cost) are plated with silver for similar reasons. Plastic isn't commonly used, but is an option. Note that, though a small portion are made with very durable plastic, most are not nearly as long-lasting or strong as the steel ones.
Bulldog Clip Sizes
Sizes vary widely, from as low as 10 millimetres in base width to more than 75 millimetres. For lightweight and small objects and paper bundles, a small bulldog clip will do the job. For binding large booklets or holding something thick, larger, heavy-duty bulldog clips are needed. Bulldog clips are often sold in packs that include a range of sizes; knowing that these clips can serve a host of purposes, it's advisable to purchase such a pack and store unused ones for a later date, as they'll undoubtedly come in handy at some point in time.
Bulldog Clip Capacities
Generally, the wider a bulldog's clip width is, the higher the capacity is. Bulldog clip capacity refers to how much paper the clip can firmly grab and hold. The most common bulldog clip capacities fall between 7.9 millimetres and 12.7 millimetres (sometimes less and sometimes more). Heavy-duty bulldog clips boast a capacity of around 25.4 millimetres, with specially made ones possessing even more. When buying, it's crucial to look at this specification. For instance, if the bulldog clips are being used to bind a large document together, measure the physical width of all the paper, and buy the bulldogs clips that have sufficient clamping capacity.