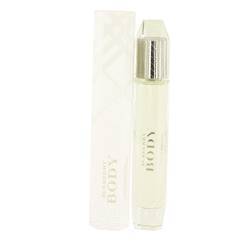 Burberry is an English luxury fashion house that distributes quality clothing, jewellery, and fragrances around the world. People describe Burberry fragrances as rich, long-lasting, sensual, and affordable. When shopping for a fragrance from this designer brand, consumers should take care to learn about the different types of fragrances available for purchase. Many of the scents available from Burberry are floral, herbal, or rich in deep notes of sandalwood, musk, and amber. Burberry identifies strongly with UK culture, even naming some of its own fragrances with British locales. Customers can purchase Burberry fragrance from the Burberry website, retail stores, luxury product websites and boutiques, and eBay sellers.
Types of Burberry Fragrances
When shopping for Burberry fragrances, buyers may come across a number of different types of scents from perfumes to aftershaves. To ensure that buyers make the best purchases for their needs and their budget, it is important to learn to differentiate between the many available options. Some fragrances are very strong and long lasting, while others only last a couple of hours and have a mild fragrance.
Burberry Perfume
Manufacturers make perfumes primarily for women. 'Parfum' is the strongest of the different types of fragrances. Another type of perfume is 'eau de parfum'. Burberry does not produce a perfume for women, but it does produce eau de parfum. The difference between the two types of fragrances is the concentration and longevity of the oil they contain, and also the price.
True perfumes are very expensive and contain between 20 to 40 per cent aromatic compounds. Burberry Eau de Parfum contains between 10 to 30 per cent aromatic compounds and is less expensive. However, parfum is still strong and longer-lasting than other types of fragrances. The top notes of a parfum last for several hours on the body, while the base notes of a scent last for up to 24 hours. When shopping for a parfum, consider one of Burberry's classic fragrances. Burberry London is a floral parfum with top notes of rose and honeysuckle, with base notes of jasmine, peony, and tiare flower.
Burberry Body Fragrance
Burberry also offers a line of body fragrances for men and women. Buyers can use these fragrances in spots all over the body rather than just on the wrists and neck. Body fragrance generally is not as strong as perfume and may contain more subtle scents or even fewer aromatic compounds. Burberry offers both eau de parfum and 'eau de toilette' in a body fragrance. Burberry Body Intense is part of the body fragrance line, and is a parfum. This perfume features rich, deep notes of green absinthe, peach, freesia, sandalwood, vanilla, amber, and musk. Body Tender is an eau de toilette and is slightly less expensive. Body Tender features soft, youthful notes of lemon, apple, green absinthe, jasmine, sandalwood, amber, and musk.
Burberry Eau de Toilette
Burberry Eau de Toilette is another type of fragrance, lighter than parfum, that Burberry offers. A person typically uses an eau de toilette as a freshener to touch up parfum fragrance after a few hours, or to refresh the skin and senses on a hot day. Eau de toilette is less expensive than parfum, and only lasts about two to four hours because it usually contains three to eight per cent aromatic compounds in a water base. Burberry for Men is a classic fragrance and eau de toilette featuring herbal top notes of mint, bergamot, lavender, thyme; middle notes of moss, geranium, and sandalwood; and base notes of amber and cedar wood.
Burberry Aftershave
Burberry occasionally produces aftershaves as part of the fragrance collection for men. Aftershave contains between one to three per cent aromatic compounds, and some type of alcohol as a base. Burberry uses bisabolol, a natural oil and alcohol with anti-inflammatory, anti-irritant, and anti-microbial properties. Burberry Brit aftershave contains the fragrance Burberry Brit Rhythm. It has top notes of basil, vervenia, cardamom; middle notes of black leather and patchouli; and base notes of cedar wood and incense.
Shopping Tips
Shopping online for a Burberry fragrance may lead buyers to third-party sources for their favourite perfumes at a discount. It is possible to get a quality fragrance at a good price online. Buyers should research the name of the fragrance the seller offers to see if it is one that Burberry has recently offered. Most perfumes have a shelf life of three to five years from the date of production. The fragrance does not go bad, but it does change over time and become less attractive or even loses its scent. A perfume or parfum also lasts longer than a toilette or an aftershave, because the perfume contains more essential oils. Buyers should check that there is a photo of the perfume with the packaging still intact. This helps to ensure that the product is new and still worth the high price.
How to Buy Burberry Fragrance on eBay
It should be easy for you to shop for Burberry fragrances on eBay. Just use the eBay's search engine and enter the exact name of the fragrance you are interested in as a keyword. You may also enter only the brand name and see what types of fragrances are available through eBay sellers. Browse through the results you get or refine them using the filters eBay provides. You may also come across collections of fragrances, such as the Burberry Miniatures collections containing a sampling of different scents. Checking eBay Deals is a good way to find special deals on fragrance, including Burberry.