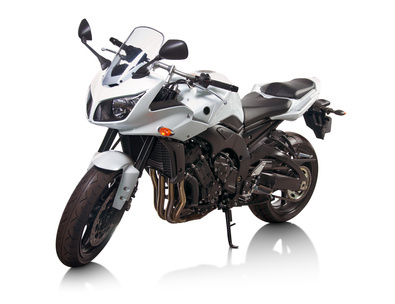 People who desire making their motorcycles stand out among others often choose to add aftermarket items. There are many ways to dress up a bike and some methods of doing so are expensive and time consuming. The good news is that dressing up a bike does not have to be expensive when items like battery-operated motorcycle LED lights are used.
There are many styles to choose from that are affordable and are installed quickly, such as battery-operated lights which often are added by applying a simple adhesive. Affordable battery-operated L ED lights for motorcycles are found at motorcycle shops that offer aftermarket accessories, or online at eBay. Making affordable choices is easier when people know more about the styles available.
Types of Battery-Operated Motorcycle LED Lights
There are many options available when it comes to accessorising a motorcycle using LED lights, as well as a variety of low sticker prices that come with these options too. Some types of motorcycle LED lights are more affordable than others, like battery-operated lights which usually require less tools and time to install than other models.
LED lights are a brighter illumination source that requires less power to run than other types of lights, which in turn makes them ideal for use with batteries. There are many affordable options in this department, such as LED strips, tyre valve cap LED lights, and LED light kits.
LED Strip Lighting
LED strip lighting is basically just what it sounds like, LED lights aligned together in a strip. The strip of lights has clear or lightly coloured plastic tubing placed over the top which serves to protect the lights while keeping them flexible enough to install anywhere. LED lights typically output very little heat which means they can be placed in almost any location on the motorcycle. Battery-operated lights also typically have an on and off switch or button so the lights can be used when desired and then shut off again to conserve the battery.
Since they are battery-operated, there is no wiring or alterations that need to be made in order to install them. The installation process for many battery-operated LED motorcycle light strips is normally easy as well, since many come with an attached adhesive strip. Users simply remove the paper backing from the strip, place them in the desired location, and the installation process is complete and the lights are ready to be enjoyed.
Tyre Valve Cap LED Lights
Very popular types of LED lights for motorcycles are tyre valve cap LED lights . Typically these types of LED lights are powered by small button batteries and are surrounded by a clear plastic material to help keep them from becoming damaged by debris encountered on roadways. These lights are also normally constructed to fit most brands of motorcycle valves, but are also used for bicycles and cars as well. In addition, the motorcycle tyre valve caps not only have an aesthetic value, but also serve to help prevent the core from becoming damaged from debris that flies up from the road surfaces.
Tyre valve cap LED lights do not use much power, nor do they emit very much heat. Most new LED tyre valve cap lights come on when the vehicle is in motion, and automatically turn off when the vehicle stops. This helps conserve the batteries so they last longer and are more convenient since they do not need to be turned off manually each time they are used. LED lighting sources are brighter and more powerful than many other types of illumination sources, which help increase visibility of riders at night or in other low-light conditions.
The safety of motorcycle riders is often a concern at night or during bad weather since they do not stand out as well as other vehicles on the road. For this reason, many people choose to go one step further in increasing their chances of being seen by using items like blue flash LED tyre valve cap lights , so that attention is drawn to them and their motorcycles.
Complete LED Motorcycle Light Kits
Individual LED lights sold without accessories, batteries, and battery housing are relatively more inexpensive than other options, which make them ideal for replacement parts. However, if people are starting from scratch and do not have all the necessary components needed like batteries and battery boxes, these items need to be purchased before the install is complete in order for the lights to work properly and remain undamaged. Often, the most affordable options available in battery-operated motorcycle LED lights are ones that come in a kit.
Complete LED motorcycle light kits generally cost less than buying each item separately because they are bundled together in one package and usually discounted to make the item more attractive to buyers. Items in complete led light kits for motorcycles often include the lights, the battery box, two AA batteries, adhesive strips or other similar application methods, and any other required accessories such as tubing or cable to connect the lights to the battery box.
How to Buy
Outfitting your bike with great deals on LED lights is easy when you shop on eBay. To begin your quest for the perfect accessories, enter descriptive keywords into the search box located on any eBay web page. If you want a larger variety of items to be displayed, use general keywords. If you want fewer results to browse through, narrow your results by using the advanced search option feature.
Accessorising your bike with battery-operated LED lights is a wonderful way to show off your creativity. Since LED lights are very bright, they also help increase your chance of being seen by others while on the road. LED motorcycle lights not only increase your visibility and help keep you safe, they also make your motorcycle look stylish.