Buying Anime on eBay
This guide is written in an effort to make buying anime on eBay easier, safer, and ultimately an enjoyable experience. It is also aimed more towards an Australian audience, as anime is not as widely available here as in the USA or Asia. So, with that being said, let us get started.
Firstly, if you aren't sure what anime is, I would recommend that you read my first buyer's guide entitled 'The World Of Anime - What Is It? ... And My Top picks' by clicking the link here: The World Of Anime. For those of you that are anime connoiseurs, I don't need to tell you how big a market there is for anime, especially on eBay.
Choosing Your Titles
This is probably the most fun and most straight forward step. If you are not sure of what anime to buy, the first destination on your journey should be my other buyer's guide mentioned earlier. Go to the buyer's guide main page and type in 'Anime' and it should come up. Alternatively, and for more information on particular titles, visit the website of a licensed distributor such as Madman Australia Pty. Ltd. (in Australia) and check out the reviews and trailers.
Some popular movie and series titles are listed below.
Akira
Ghost In The Shell
Ninja Scroll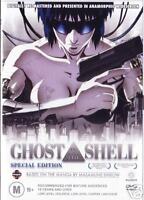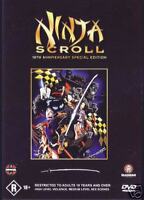 Cowboy bebop
Neon Genesis Evangelion
Great Teacher Onizuka (GTO)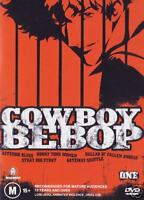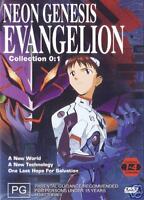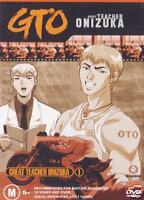 Some other titles:
Trigun
Samurai Champloo
Hellsing
Macross Zero
Macross Plus
Naruto
Gungrave
Bubblegum Crisis Tokyo 2040
RahXephon
Full Metal Alchemist
Berserk
Blood The Last Vampire
Perfect Blue
Last Exile
Cowboy Bebop The Movie
Initial D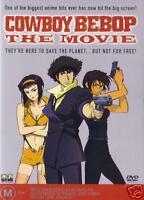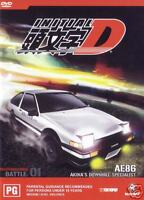 These are only a few of the most popular titles. There are countless others available for every taste.Once you have chosen a title, its time to move on to the next step.
Searching For Your Title
Once you type in the name and press enter, this is where the real work begins. I recommend familiarising yourself with what the officially released versions of the title look like, so that you can identify if its an australian released version or if its a foreign version. The madman website will show what the cover art is supposed to look like and what the features are etc. Anything that differs from this is most likely an imported version.
Most reputable eBay stores will stock the officially released version by Madman. Below are a couple of links to Australian eBay stores that I have dealt with in the past, and they stock a lot of good anime too.
Below are some more eBay stores in Australia that stock anime:
Note: I am in no way sponsred by or affilliated with any of the stores mentioned. I just thought i'd lend everyone my services by providing some helpful links.
If however your title has not been released in australia yet, then its time to look at whats on offer overseas. When buying from overseas, the following 10 important questions must be addressed.
Questions When Buying From Overseas
1. If it is a series, are all episodes included?
I would recommend asking this question because the way in which titles are split up into volumes can differ from country to country. A volume released in one country may only contain a fraction of the episodes released in a volume in another country. You don't want to have some anime shipped half way across the world only to find that its incomplete. If the details are not in the listing, always ask the seller before you bid. Episode details can be found on the web for comparison.
2. How many DVDs are in the package?
This question lets you know to some degree the quality of the production. Usually, if a series that is 24 episodes long is crammed into 1 DVD, the quality is bound to be inferior to the same 24 episode series released across 3 DVDs. The low quality in the first case is due to compression of the audio and video data. Most Australian released series are broken up into 4 or so episodes per DVD.
3. What region are the DVDs?
This should be of concern if you do not have a multi-region DVD player. For Australia, its Region 4, PAL Format.
4. What language is the audio in?
This is important for the obvious reasons. Although many anime fans will tell you that nothing beats watching it with the original Japanese sound tracks. One of the main reasons for this is the fact that most of the dubbed voices usually have a heavy American accent, which sounds weird when pronouncing Japanese names and places. Most official releases have both English and Japanese audio, and this is what i prefer as I can switch between the two everytime I watch. It's like watching an episode for the first time again as its quite a different experience. Whichever you prefer, make sure the appropriate track is onthe DVD you are about to buy.
5. If it is not in English, are subtitles available?
If you prefer listening to the Japanese audio, you will need subtitles to understand what is going on, if you don't speak Japanese that is.
6. What are the subtitles like?
This is a very important factor because some imported versions have unreadable subtitles. Sometimes they don't make sense,or are too quick (flash in and out) etc. This is also an indication whether a release is offcial in that region or slightly 'dodgy', as not much effort goes into subtitles in the later case.
7. Are the subtitles removable?
I have heard of imported anime and movies going around that have English audio, but with foreign subtitles that are unremovable. This may be appropriate for the particular foreign region where English is not the preferred language, but will do you no good.
8. What format is the audio?
Dolby Digital 2.0 or 5.1 etc. Most australian released versions come in Dolby Digital 2.0 or 5.1, in both Japanese and English. All details peraining to such information should be provided on the listing, if not, it's time to bug the seller again.
9. What is the video format?
Widescreen, fullscreen, letterboxed etc.
10. What is the shipping cost?
This question is of utmost importance when buying from overseas, especially if a listing does not specify a Postage & Handling cost. Sometimes an item may sell dirt cheap, but the postage will make your head spin. So always make sure you confirm postage to your location before bidding on an item.
A Couple More Important Helpful Hints
Always look at the feedback rating of the seller. A high feedback rating is always good. The stores mentioned all have ratings over 99%, which is awesome and gives you confidence when bidding.
Always compare prices between stores and sellers before you buy. Remember to include the postage costs in your comparison. As I mentioned before, the savings in price may sometimes be offset by the postage cost, so you gotta always consider everything.
If buying from overseas, be aware of bootlegs and dodgy versions of licenced anime. These are always poorer quality and just not worth it if you are a serious collector and fan.
Anime In Australia
It is important to keep in mind that more and more anime is being released in Japan and around the world, and sometimes it takes a while to get released in Australia. This is probably because the companies responsible for the release want to make sure they have a comprehensive audio, video and extras package before they release it. This ensures that a very high standard is maintained throughout all titles, with great value for money. Boxed sets (as shown below) are a good example of great value for money deals offered by the eBay stores linked earlier.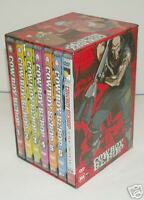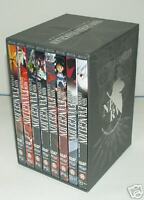 For a more complete understanding of the world of anime, please also read my other buyer's guide here: The World Of Anime
I will add more ebay stores that stock anime as I find them.
I hope that reading this guide has been an enlightening experience, and that you vote for it if you found it helpful. Cheers.