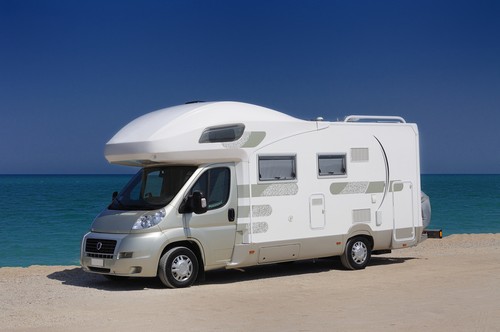 Caravans are the ideal home away from home. These sleeping quarters look similar to trailer homes and are specifically intended for holiday travel. However, they can also act as a permanent residence or temporary place to sleep following a natural disaster. As such, keeping a caravan in proper working condition requires regular maintenance and equipment replacement; therefore, it is important to have spare parts on hand should they be needed.
Available in various styles and sizes, caravans incorporate various features and amenities, including kitchens, bathrooms, and electricity. When purchasing caravan spare parts, buyers should consider the various types and understand the different aspects that can help with the decision.
Types of Caravan Spare Parts on a Budget
Buyers should familiarise themselves with the various spare parts available when repairing or upgrading caravans. With use, caravans likely need to have certain equipment replaced, both within the interior and the exterior. Buyers can consider spare parts according to their function.
Furniture and Decor
The interior of a caravan typically holds beds and cabinets. Depending on model, the caravan may also feature tables, seats, and other decor to give the space a more homely feel.
Kitchen
Many caravans include a small kitchen, allowing travellers to prepare food while on the road. When searching for kitchen-related accessories, buyers should keep in mind that many spare parts, such asstoves and refrigerators, work with specific caravan models. Buyers should also consider upgradeable features, such as a small sink or microwave, if the caravan accommodates running water and power outlets.
Bathroom
One can usually find bathrooms in the larger caravans, and bathrooms eliminate the need to use public restrooms and add to privacy. Similar to kitchen essentials, one can find many bathroom spare parts, including folding doors and pipes, for specific caravan models.
Electrical Parts
If planning to connect to electricity, caravan owners should ensure safe wiring. Buyers should avoid plugging in too many appliances simultaneously, as this can lead to circuit overload. Keeping spare parts, such as wiring harnesses,fuses, and sockets, on hand helps guarantee functionality. The buyer may also opt to install solar panels on a caravan if electrical hook-up is not available.
Water and Waste
Water and waste system spare parts are essential to use shower and bathroom amenities. While special toilets ensure that odours do not escape from the tanks, one can add chemicals and additives to further reduce unpleasant smells and digest waste. Buyers should also invest intaps,hoses,pumps, and seals to ensure a properly functioning disposal system.
Security
In order to ensure caravan safety, especially while unattended, buyers should invest in special covers and locks. While some parts o go over the hitch, others secure the wheels in place.
Tyres
One may need to tow a caravan behind a car or truck. As such, it is important to invest in spare tyres to help ensure that the tyres are always inflated and have proper tread. The size of the tyres depends on the size of the caravan, with most measuring between 13 and 15 inches. On average, buyers should replace the tyres on their caravans every four to seven years.
Exterior Body
Whether damaged or hoping to improve the aesthetic value of the caravan, one can find a wide variety of exterior spare parts available for purchase. These parts include fenders, side panels, windows, window coverings, and doors. While parts such as windows and doors are typically standard amongst models, other parts are often specific to the caravan model or series.
Safety
When searching for spare parts, buyers should be certain to invest in those that pertain to the caravan's safety and the safety of its passengers. On older cars, one may use suspension aids or stabilisers, in addition to a towbar and towing bracket, to offset the additional load of the caravan during towing.
Aspects to Consider when Searching for Caravan Spare Parts on a Budget
One must consider many aspects when searching for caravan spare parts on a budget, including compatibility and item condition. Keeping in mind these factors ensures the right fit for one's caravan while sticking to the budget.
Compatibility
When shopping for caravan spare parts, the buyer should keep in mind the make, model, and year of the caravan. Well-known manufacturers, such as Bailey, Swift, and Willerby, use different designs and parts. While some parts are standard across caravan types, others fit particular manufacturers.
Instead of purchasing parts directly from the manufacturer, the buyer may opt to purchase aftermarket parts made by a third party. These parts are generally cheaper, although quality tends to vary. If using this route, buyers should make certain that parts look similar to the ones that they are replacing.
Condition of Spare Parts
In order to save money, buyers should consider purchasing used or remanufactured caravan spare parts. This is the ideal route for those on a budget or those restoring an older caravan. Many used and remanufactured parts are available in good condition at a fraction of the cost. Before making a purchase, it is important to inspect the overall condition of the parts and ensure they are in proper working order. The parts should should not exhibit any signs of rust, cracks, or previous repairs.
How to Buy Caravan Spare Parts on eBay
With the wide variety of caravan spare parts available on eBay, the choices may seem overwhelming. However, with the proper knowledge, buyers can find the buying process to be quite straightforward.
Buyers who want to purchase caravan spare parts on eBay can start by going to the eBay website. From there, you can enter related key terms into the search bar on any eBay web page. For those who wish to browse listings within a certain price range, eBay offers an advanced search feature to help you to select your budget limit. This can help you to determine which sellers are offering the better deals on the spare parts you are interested in buying.