The Jewel Shop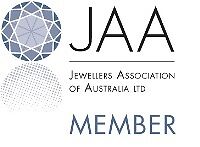 Fine Quality Designer Jewellery
Gorgeous, Charming, Enchanting Charm Jewellery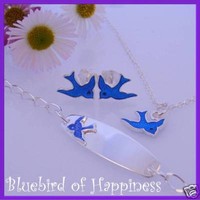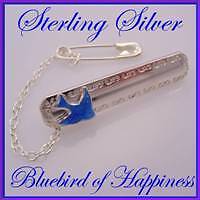 BLUEBIRD of HAPPINESS
OUR BLUEBIRD OF HAPPINESS JEWELLERY COLLECTION
We have the largest store range availiable for all your Bluebird of Happiness Jewellery
We source, design and manufacture all of our Bluebird of Happiness Jewellery for Baby, Toddler, Child, Teenager and Adults.
Made in Sterling Silver, 9ct Rose Gold and 9ct Yellow Gold
The Bluebird of Happiness
The mythology of the bluebird has deep roots that goes back to thousands of years.
Indigenous cultures across the globe hold similar myths and beliefs about the bluebird.
It is the most universally accepted symbol of cheerfulness, happiness, prosperity, hearth and home, good health, new births and the renewal of springtime.
Virtually any positive sentiments may be attached to the bluebird.
CHARM JEWELLERY
Charm Anklets, Bangles, Bracelets, Earrings and Necklaces
Our design Charm jewellery range is second to none.
We specialize in all charm jewellery for everyone: Newborn babies to Grandparents
All our charm jewellery is designed and manufactured using only quality precious 9ct gold, 9ct rose gold and sterling silver.
We can make matching Anklets, Bangles, Bracelets, Earrings and Necklaces for all ages and we are very happy to make special requests.
Please feel free to CONTACT US with your own design ideas.
CHARM ANKLETS, BANGLES and NECKLACES
Anklets, Necklaces and Bangles are availiable with any charm of your choice. We will professionally solder each charm to your choice of bracelet, bangle, necklace or anklet.
We are happy to make special requests.
Please use the CONTACT US for your special requests.
CHARM EARRINGS
Our charm earrings can be made using
~ traditional sleeper designs availaible in all sizes from 8mm up to 22mm in size
~ stud post and butterfly design
~ basic earring hook design
CHARM BRACELETS
We have a complete collection of Occasional Charm bracelets. These Charm Bracelets have been especially designed and made for all Charm Lovers. Designed and made in our workshop we have collected, designed and made a complete new Charm Collection. We have beautiful, sentimental and occassional charm bracelets to suit all ages and celebrations. Babies 1st Christmas, Wedding, Love, Little Girls, Seaside, Egyptian, New Baby, Musical and Good Luck are just a few.
Please browse our charm jewellery collection and feel free to CONTACT US with any suggestions or special requests; we love new ideas!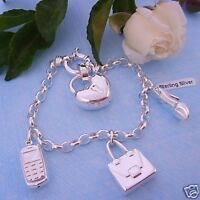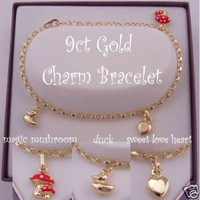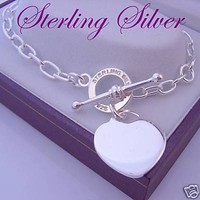 CAN I HAVE MATCHING EARRINGS, ANKLET, BRACELET AND NECKLACE?
Yes in most cases we are able to manufacture matching earrings, anklets, bracelets and necklaces.
We are always happy to make requested items for no obligation listings.
Please contact us using Ask seller a question with your requests.