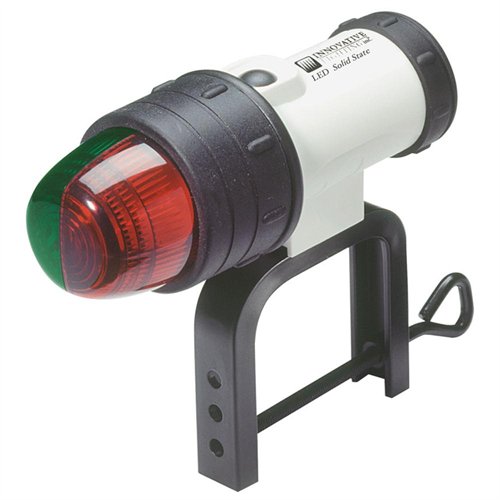 Owning a boat can be one of life's greatest pleasures. Not only does it allow people to get around on water, it's also an excellent respite during a hot day and a fun place to spend time with family. Boats can be a source of exercise or sport, and many people use their boats to fish or to race. There are many kinds of boats out there - from yachts. No matter what kind of boat a person has, however, one of a boat owner's prime concerns should always be safety.
Boat safety includes learning how to operate a boat and rescue people in danger, teaching passengers what to do in case of an emergency, and learning how to contact proper authorities when needed. Boat safety also includes ensuring that a boat is properly equipped. Boats must have life jackets, inflatable rafts, and flares to send up. Boats must also have lights on their stern so that they're visible at night. For boat owners looking to add a light to their boat's stern, there are many light options. Taking this step is an easy but important way to ensure that a boat and its passengers will remain safe.

Stern Light Purpose
Essentially, boats that operate at night are required to have navigation lights that are attached at the stern. The stern of a boat is its back, and having a light at a boat's back keeps other watercraft from accidentally striking the boat by making it visible. Stern lights can also help boat captains or drivers who are operating the boat in dark or hazardous conditions. Stern lights are often able to shine through fog and rain, and they can be help guide people to the boat should they accidentally or purposely find themselves in the water.

Stern Light Rules
There are many rules concerning stern lights for boats that all boat owners must comply with. Some of the most basic are that stern lights are white. They are required to shine at 67.5 degrees forward on each side, which means that the entire light will shine in a 135 degree arc. All boats that take to the water today must have a white stern light, otherwise they are not complying with international navigation regulation and will not be allowed on open water.

Basics of LED Stern Lights
LED stern lights are white stern lights that are made of LED lights. LED lights are energy efficient, and they emit light via light emitting diodes. LED stern lights have an LED bulb, and they are completely sealed and waterproofed so they won't be ruined by water.

Perks of LED Stern Lights
LED lights are not the only kind of stern light out there, but many people consider them to be the best. One of the reasons that people choose LED lights is that they last a very long time. They are energy efficient, which means boat owners will rarely have to change out the bulb in the light. Because they are efficient, they are better for the environment and use less energy. Also, LED lights are not susceptible to damage caused by vibration or movements, which can be very useful when moving around with a boat. Additionally, they're not susceptible to humidity or temperature changes, which is important for a light that will be in the water during different seasons.

Popular Brands of LED Stern Lights
West Marine
West Marine makes a selection of navigation lights that are LED, including a portable LED navigation light that can be affixed to a stern. It also sells LED stern lights that can be affixed to portable boats with suction cup mounts.
Attwood
Attwood has long been a trusted name in the marine world. They make a selection of lights for all sides of the boat, including the stern. Buyers can choose from a selection of white LED lights for the stern.
SeaSense
SeaSense's LED stern lights are adjustable and have a non-glare lens that diffuses light out of view so it doesn't get in anyone's eyes.

How to Buy an LED Stern Light on eBay
Buying a stern light on eBay can be easy. Simply use the site's search function to search for an LED Stern light. Sort through results to see the selection. Because lights are standard in colour and angle, boat owners should choose the light that affixes to the boat in the appropriate manner.

Conclusion
In order to stay safe on the water, it's essential to buy a stern lights for boats, and an LED stern light is an excellent choice in terms of style and efficiency. Moreover, LED lights can be used throughout the boat, helping it to stay safe no matter the time or the conditions it's on the water.