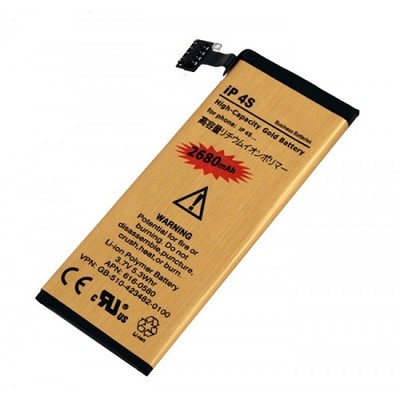 So what is the big deal?
When buying batteries online for you smartphone, there a certain type of battery that you should be keeping an eye on. Have you ever seen the Gold Android or iPhone batteries? Yeah me to, These type of batteries are often a normal, Genuine "OEM" battery that has been used before, then wrapped in a gold wrapping and printed and even listed as "High capacity" now you would be like "Hey a bigger battery, my phone will last longer right?" No, not the case.

If the battery capacity was bigger then the battery would be bigger and batteries can't get any bigger then the phone will allow. So if you have a "Gold - High Capacity" Battery try to peel the sticker off, you will notice that a plain old USED battery is behind that sticker. If you do a YouTube search for Fake Gold batteries you will see what I'm talking about. People overseas often do this type of stuff to make a bit of extra money, Even tough they are selling them for a cheap and nasty price. They still gain a bit of profit out of a fake, used battery.

So be sure to avoid "Gold - High Capacity" batteries they a fake.